My lovely husband returned from a work trip to America with a little visitor for the children. The Elf. He came with a lovely book which instructed them not to touch him, he would simply watch and report back to Santa. Initially he was named 'Ben Elf' but now has been renamed 'Cinder'. Santa even ok'ed the name change with a little note.
All three have been entranced by his antics. At first we thought Z was pretending to believe, but as time has gone on, I think even he is convinced the elf is real.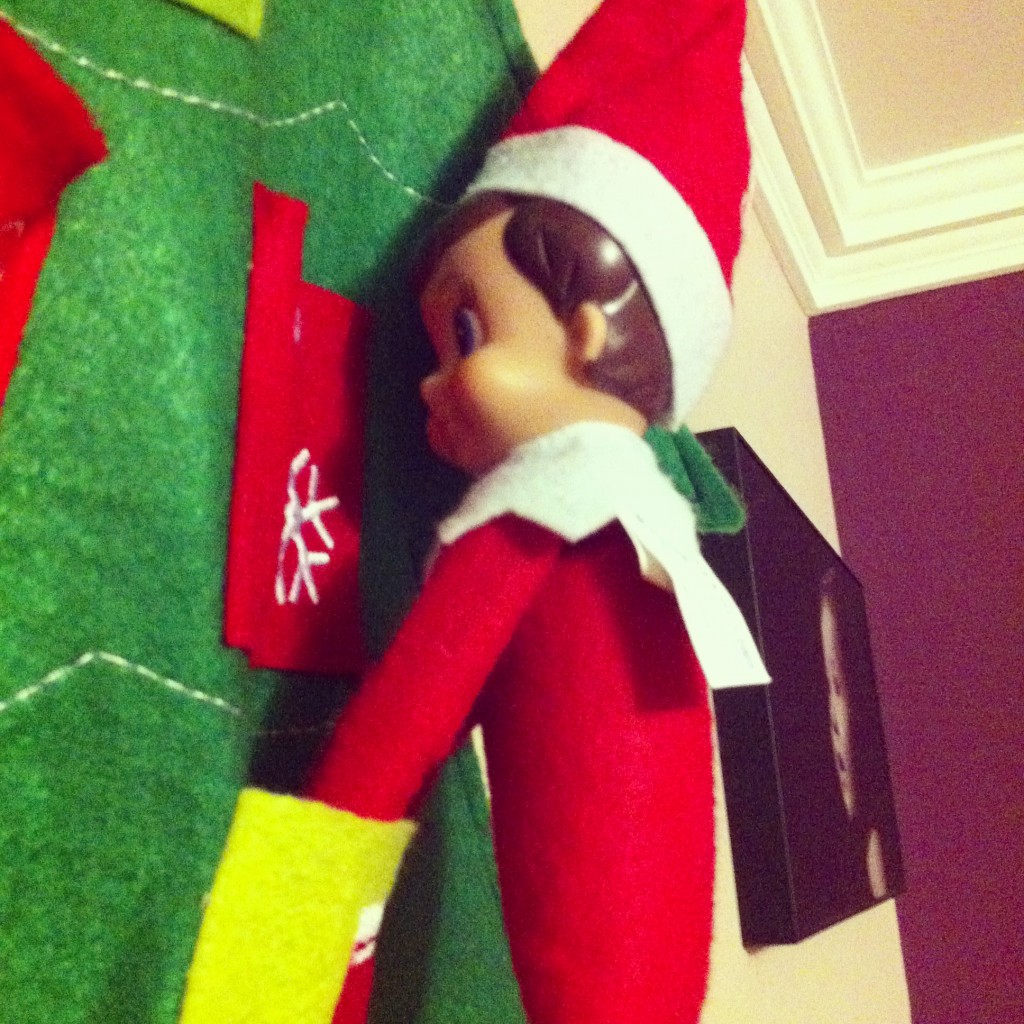 S has been telling everyone, even her swimming teacher that we have an elf house guest.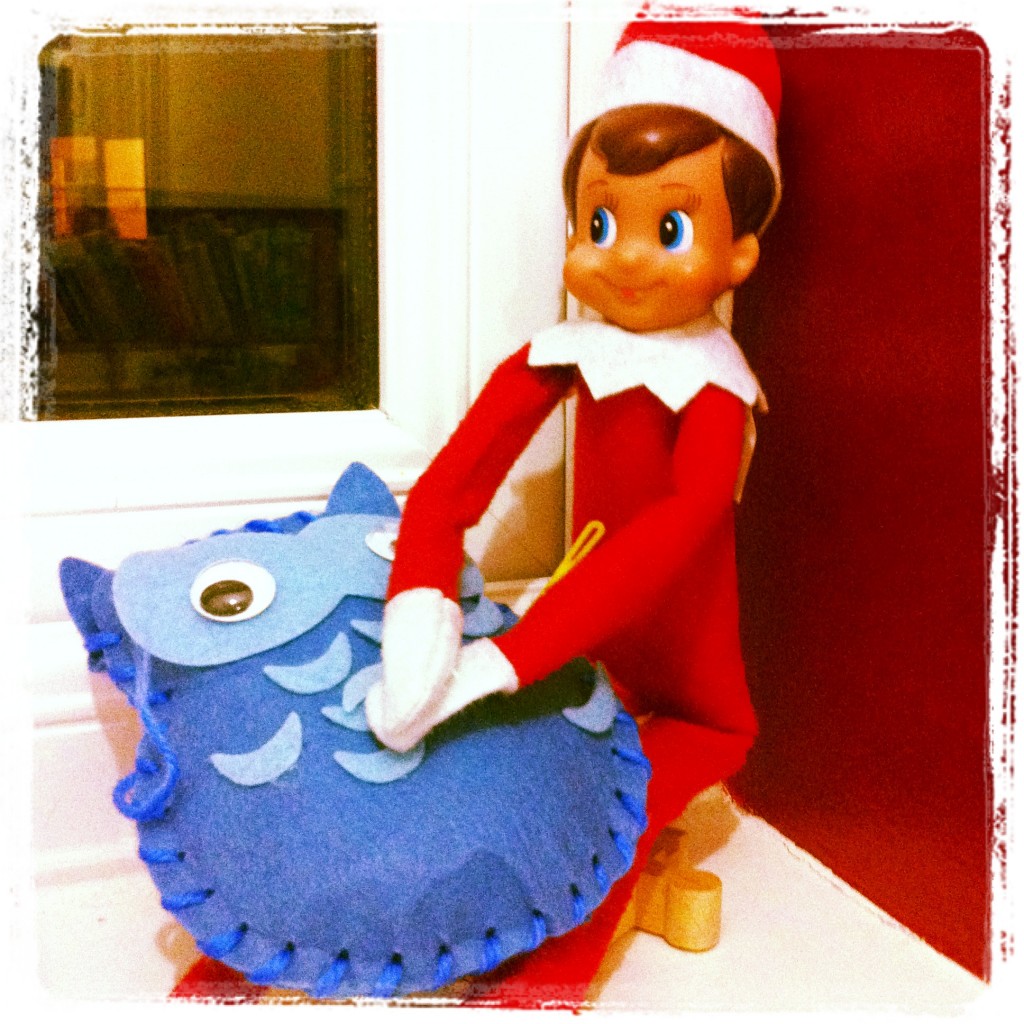 I don't really like to say to the children that if they are naughty they won't get presents, but we have said the elf is watching and will report back to Santa. Yesterday Daddy got very frustrated when no one would tidy up and reminded them the elf was watching and was getting cross to which Z replied,
'so why is he smiling?'
I had my back to them and struggled not to laugh, as did my husband when he saw my shoulders shaking..its not often he is lost for words…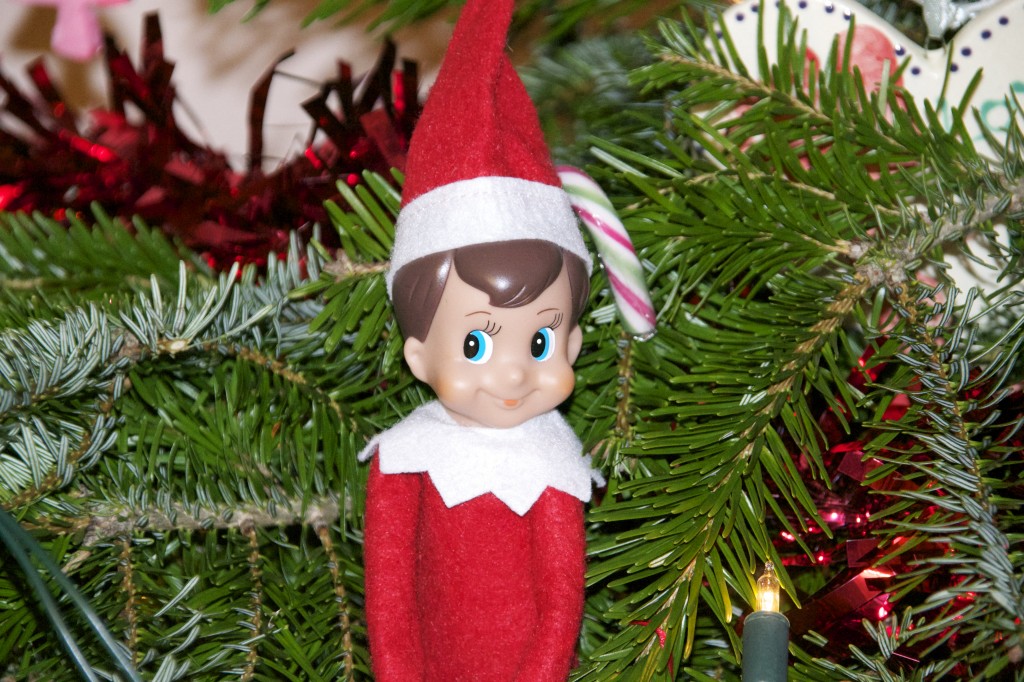 So today the Elf had a special surprise with a note saying that Santa knew they were trying hard to be good, and here was a little gift.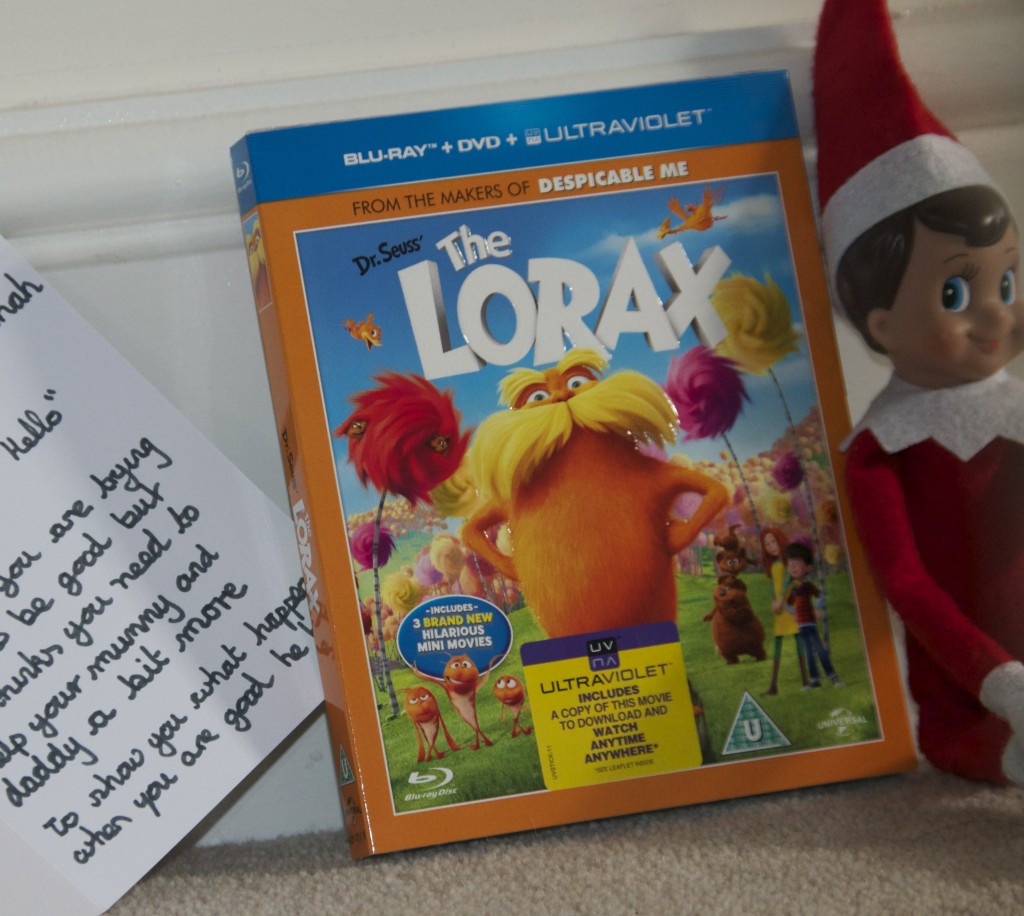 We then all spent a happy afternoon snuggled up watching The Lorax. I wonder what the elf will bring next?
You can see reports from Elves all over on ElfReports.com.