Disclosure: I am a member of the Collective Bias®  Social Fabric® Community.  This shop has been compensated as part of a social shopper insights study for Collective Bias and their client.
We've had guests for the last two weekends, which is always lovely, but generally means more work for me and my husband, so a chilled out film night was very much needed by us all, especially Z who is exhausted from all the hopping around on his good leg.
I popped to Morrisons which is our nearest supermarket. It is quite a small branch, but always well stocked and usually has some great special offers. The first thing I noticed today was that they had a of lot plants and garden items for sale, which instantly cheered me up, and gave me a bit of garden inspiration. On impulse I picked up a little pepper plant for the kids to add to their ever growing vegetable garden.
In the soft drinks aisle I was pleased to see an offer on both large and small bottles of Coca Cola. I chose the 4 pack 500ml bottles as they are handy for taking out and about. For snacks I chose Pom Bears, Celebrations and some sweets.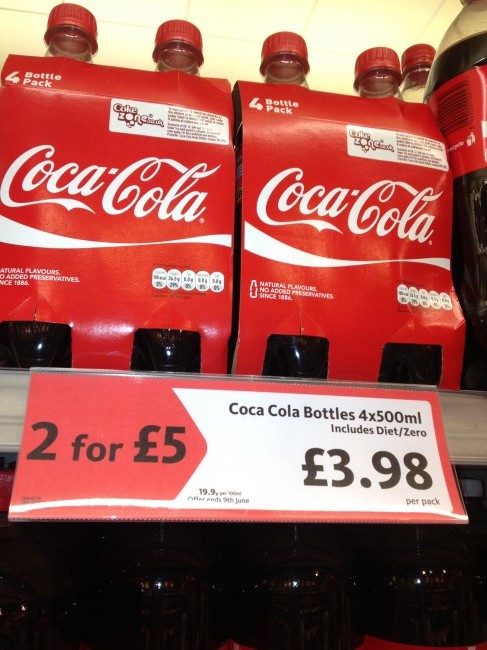 The kids were delighted to see the treats when I got home, and couldn't wait to start.
Finding a movie everyone wanted to watch was harder than I anticipated. Z wanted to watch 'Wreck it Ralph', S wanted 'The Incredibles' and H wanted 'Peter Pan'. Eventually, we compromised on 'Ice Age'. We watched Ice Age 4 in the cinema recently and are trying to catch up on the earlier movies.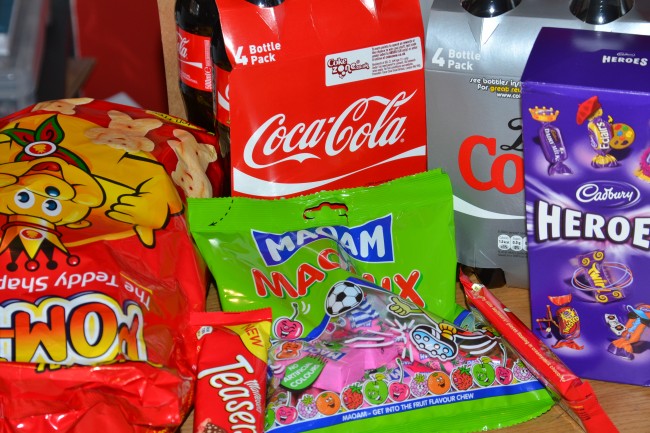 My husband made some fresh popcorn, which we seasoned with a bit of cinnamon butter and then we all snuggled up on the sofa after getting ready for bed. It was so lovely to all be together watching a film instead of the kids watching TV alone whilst we tidy or cook.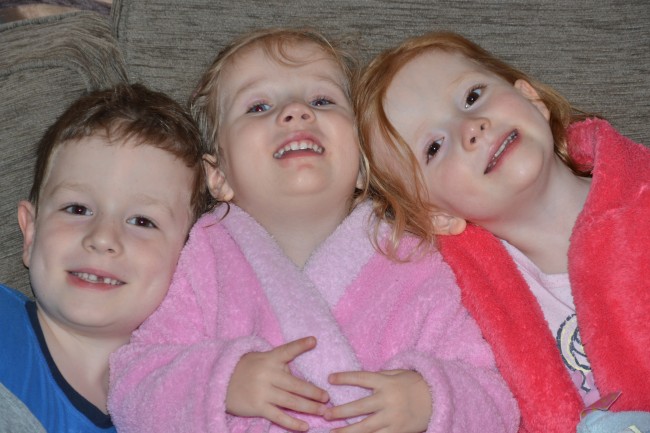 The children loved snuggling up with us and adored the snacks. The popcorn was a big favourite, especially the cinnamon bits.
They giggled all the way through the film, as did I. It was a really lovely evening, and something we will definitely do more frequently.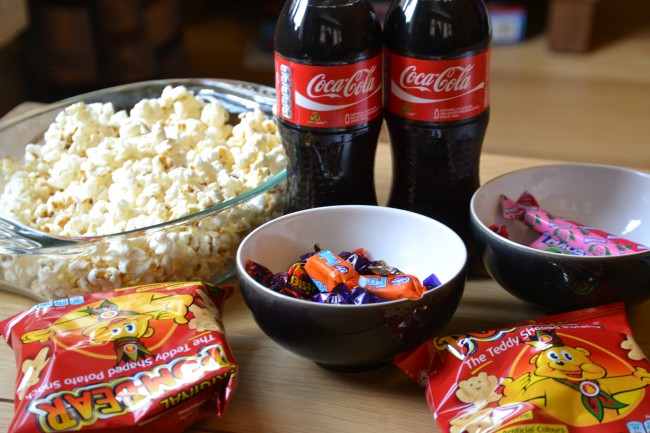 Daddy was so relaxed he fell asleep.
For more photos check out my Google plus photo album.