It occurred to me today that my baby is now a toddler, although he's still a wobbly walker so maybe he can be my baby for a few more weeks. The last few months have flown by in a blur of holidays, end of school and crazy amounts of work, but throughout the chaos Charlie has been his usual chilled out, cheery self.
His walking just came out of nowhere. We were at Baby Sensory and he just stood up and walked a couple of steps, since then he's improved very slowly and now walks about 50% of the time. We went to the park this afternoon and he toddled around walking to the slide, then the swing and back to the slide again. It was so lovely to see him really able to enjoy his new found freedom.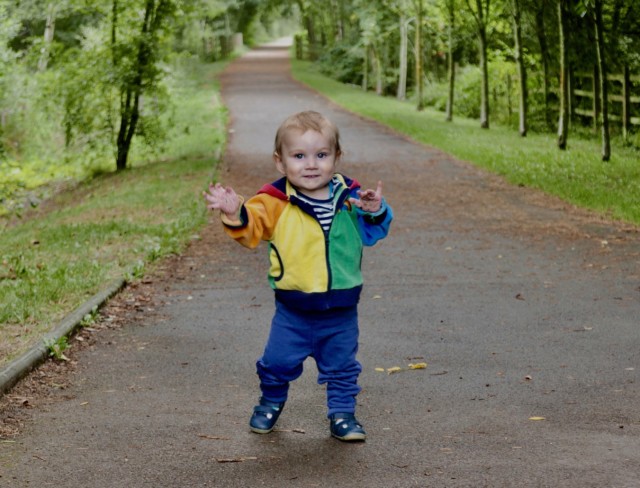 First Shoes
Charlie's first shoes were kindly sent to us from Bobux and I love them! I chose the Jack and Jill as at the time he wasn't walking at all so I wanted something that would support around his ankle and the double strap means there's lots of flexibility with the fastening. They have a padded heel and a beautiful ultra-soft leather lining. Charlie hadn't worn anything on his feet apart from socks before, so I did wonder if he would find shoes a bit of an adjustment, but he seems to really like them and often brings them to me to put on his feet when he wants to go in the garden.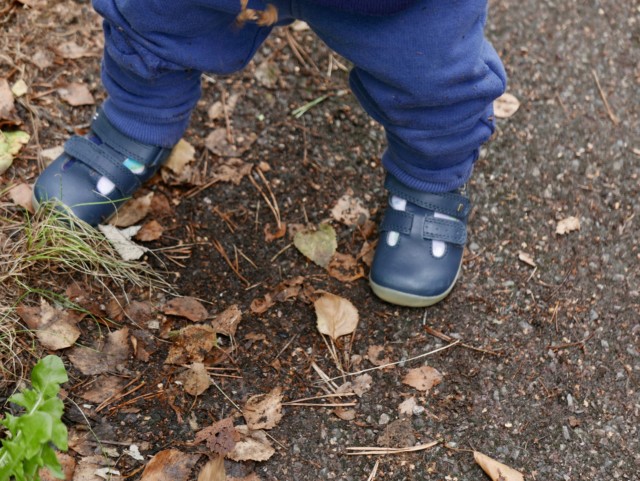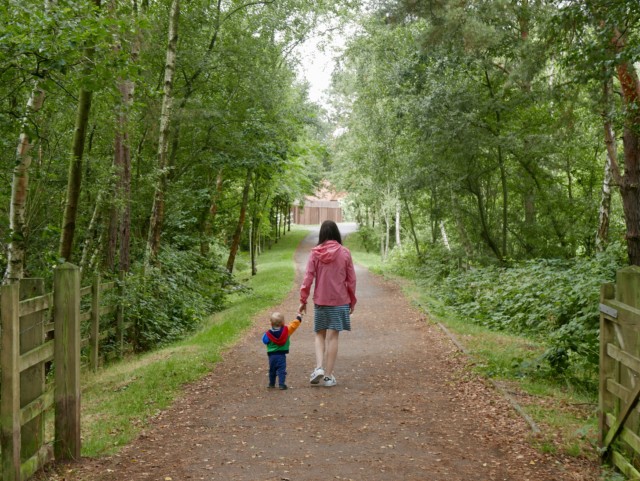 I was a little concerned about getting the sizing of the shoe right, but the Bobux website has a fantastic expert fitting guide which takes the length of your child's longest foot in mm and their age to work out the size you need and then recommends shoes depending on the walking stage the child is at. The whole process was super easy and Charlie's shoes fit perfectly when they arrived.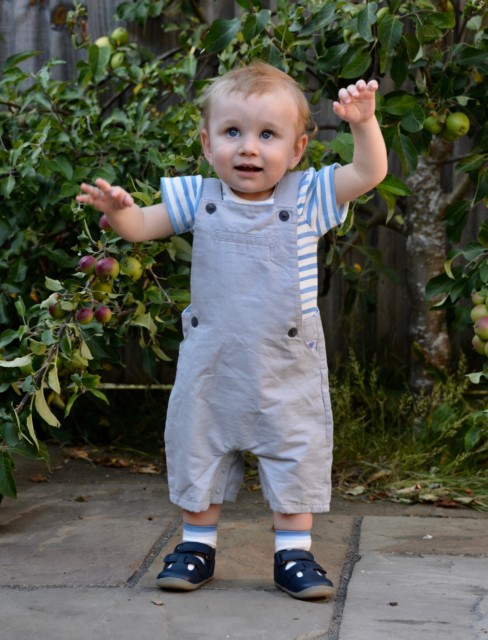 Diet and Allergies
Charlie seems so much stronger these days, although his eating is still very poor, the oat milk must be working as his legs are chubbier and he's quite a force when he wants something. We tried to reintroduce both milk and eggs, but didn't get very far so he's still dairy and egg free at the moment.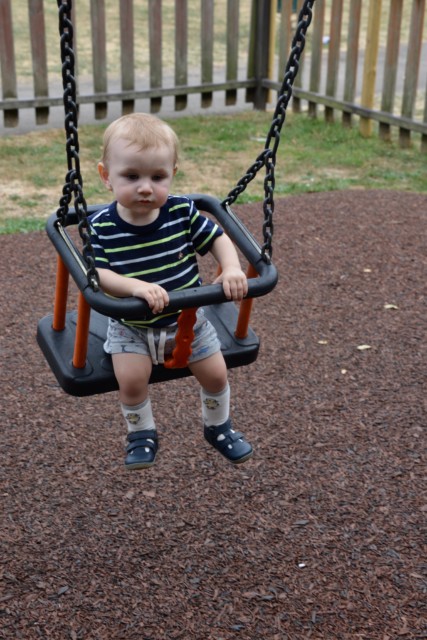 Charlie Loves
Bouncing balls around
Cuddles
Dairy Free chocolate
Peppa Pig
Dogs – although he gets a bit scared if they get too close
Dancing to George Ezra's Shotgun
Charlie's the Chatterbox
His little personality has really popped out recently and he's become very chatty, although he doesn't say Mum or Dad, but can say: Peppa, Zak, chocolate, ball, car, park, off, socks, baby, Thomas and shoes!
He's so cute and cuddly, we all love him to bits and can't wait to see what he's going to learn each day.
Thanks to Bobux for the gorgeous shoes!