This week has just flown by with school runs and generally trying to catch up ( unsuccessfully ) after Christmas, but everyone seemed happy to go back to school, if a little exhausted by Thursday, so it was a pretty successful, if unadventurous week.
I've have been feeling like I'm not doing enough fun suff with the kids at the moment, so this weekend I've tried to jam in as much as possible between birthday parties and sporting activities.
The girls have been making up lots of stories with their story stones, S made herself some skis while I tried to get her interested in number bonds. I failed miserably despite my best efforts and I thought genius idea of using cars and trains, but never mind, at least I can blog it later.
I'm very jealous of her ability to make anything she wants with cardboard, pipe cleaners and sellotape.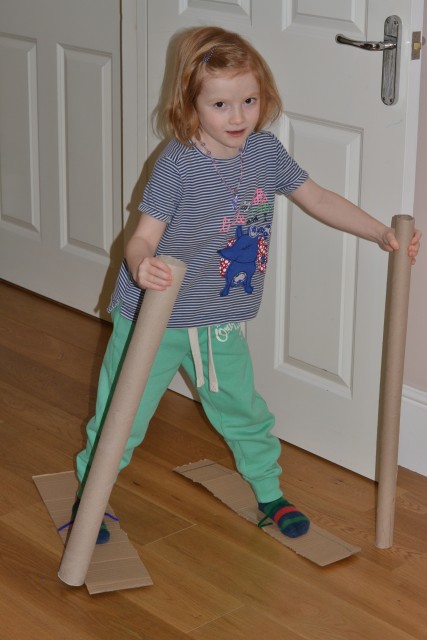 In my efforts to improve my photography I've installed picasa to edit my photos, while I decide if it's worth me paying for Photoshop. I didn't have the best starting shots to work with this week, but S wearing a dress is unusual enough to document and I quite like the cheeky faces in the second one. Not my best efforts, but with limited time and rubbish light, these best I could do.