I have to admit that with Charlie being my fourth baby and already having gone through the process of buying every baby gadget available and then selling or giving them away, I've been very careful with what I've bought this time around. I bought a chair, but it was VERY basic, no vibrations, no toy attachment, it was just a chair. Charlie's been pretty content to sit in it and let his crazy brothers and sisters entertain him, but it certainly didn't raise a smile when he sat in it, which did leave me wondering if I should've bought him something a bit more cheerful.
So, when Fisher Price asked if we wanted to review the  Infant to Toddler Rocker I jumped at the chance. Charlie watched entranced as I put it together ( which was very easy and quick to do ) and then grinned from ear to ear when he first sat in it and saw the colourful Puffin and Lion toys!!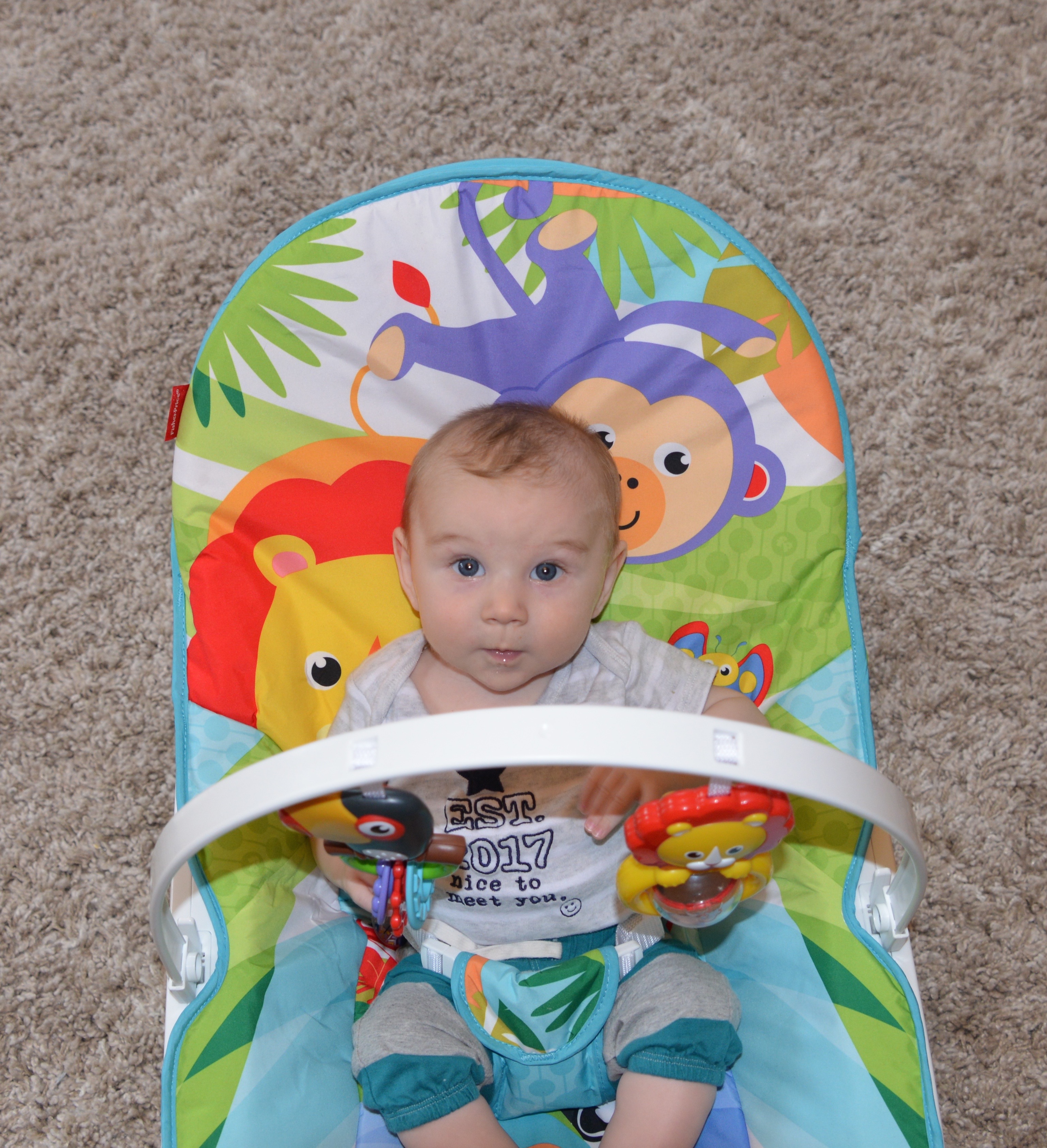 It's been lovely watching Charlie's control of his hands improve as he reaches for the toys. The toy bar is easily removable which is perfect for when his big brother or sisters want to read him a story and I love that you can change the recline, so he can either sit up quite straight and watch what's going on or lie a bit flatter is he's tired.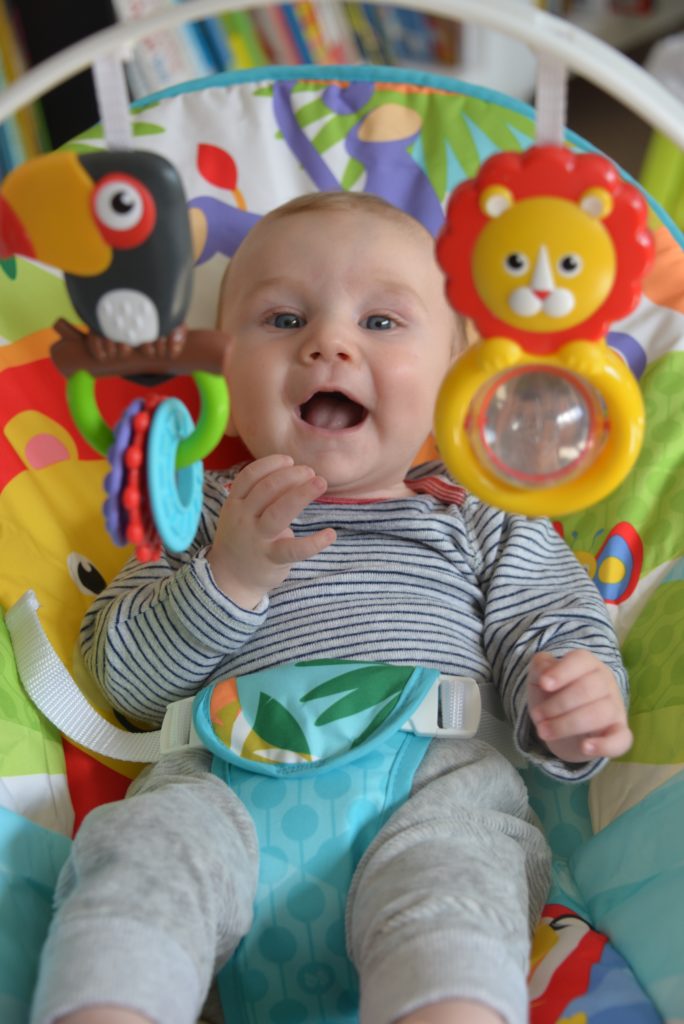 The seat seems really cosy and Charlie is always very happy to be put in it. He has to be in the right mood for the vibrations, but I think if he'd had the chair from birth they would have been very calming for him.
Charlie isn't sitting up yet, but when he is the chair converts into a little rocking chair, which we haven't tried, but looks super cute in the pictures. I really like that we'll get a lot of use from this lovely baby chair.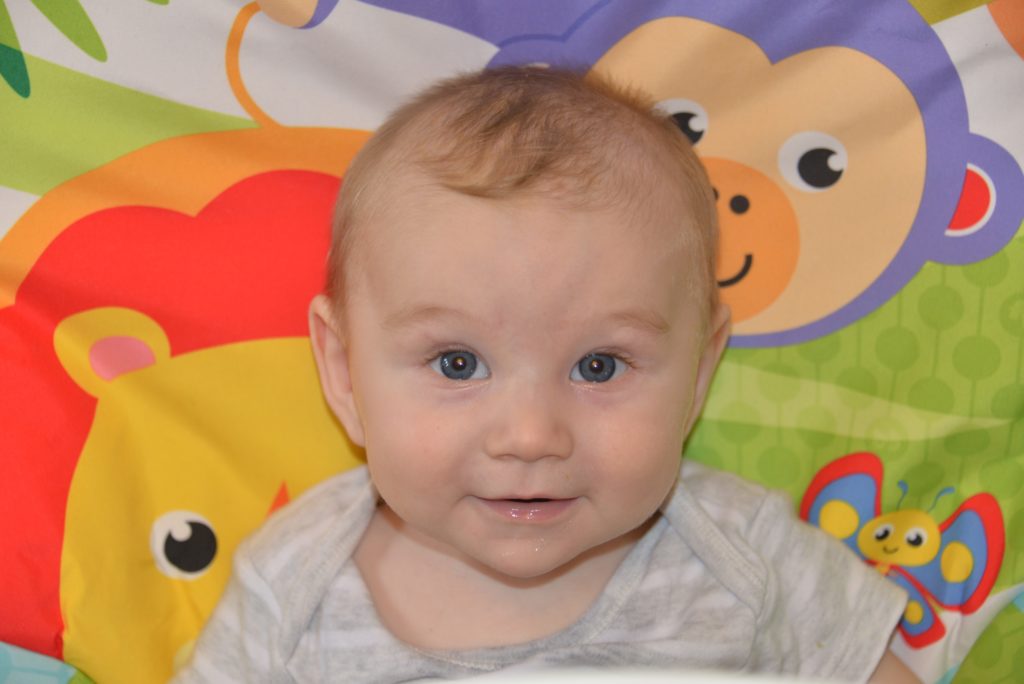 If you're wondering what baby chair to buy, we'd definitely recommend this one, and if like me you're thinking of going for just a straight forward basic chair, don't do it…get the one with the vibrations and toys, your baby will love it.
I've also been looking at toys from Fisher Price and have a big wish list for Charlie's First Christmas already.
Fisher-Price® Infant to Toddler Rocker
Use from infant to toddler (up to 40 lbs/18 kg)
Infant Rocker Seat (reclined) Max Weight: 9KG
Toddler Rocker (upright) Max Wight: 18KG
Batteries required: 2 x LR14 (not included)
 We were sent the Fisher-Price® Infant to Toddler Rocker to review
SaveSave
SaveSave