If your children love to paint, they'll really LOVE using frozen paint!
Frozen paint is great fun to use as once it starts to melt it flows smoothly over the paper.
We made these using primary colours so we could do some colour mixing at the same time.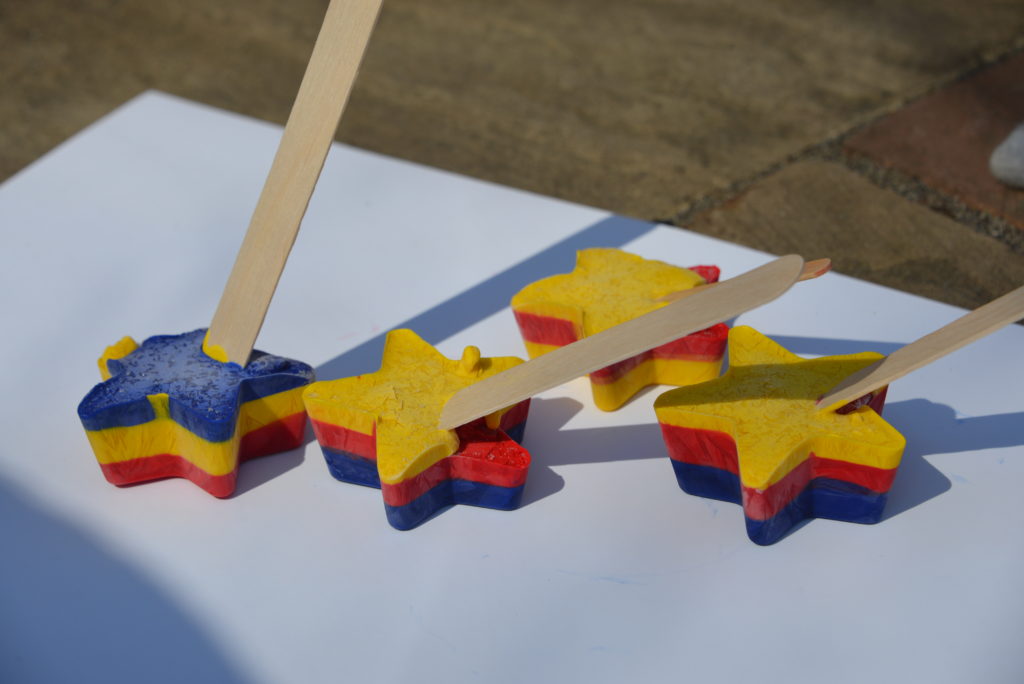 You'll need
Ice cube tray
Different colours of paint
Lolly sticks
Freezer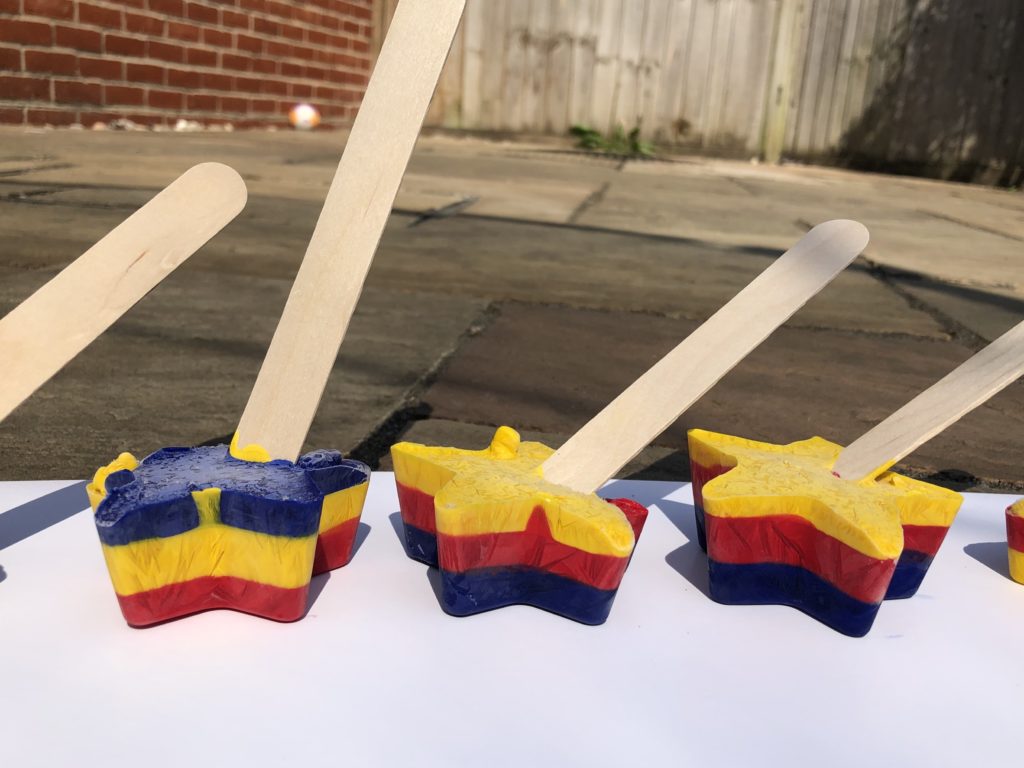 Instructions
Pour a thin layer of one colour of paint into your ice cube tray and place in the freezer until frozen.
Add a different colour over the top and place a lolly stick in the paint before putting it in the freezer until frozen again.
Add a third colour and freeze again!
Leave to melt a little before using to paint with!
It worked much better than I thought and was perfect for mixing colours.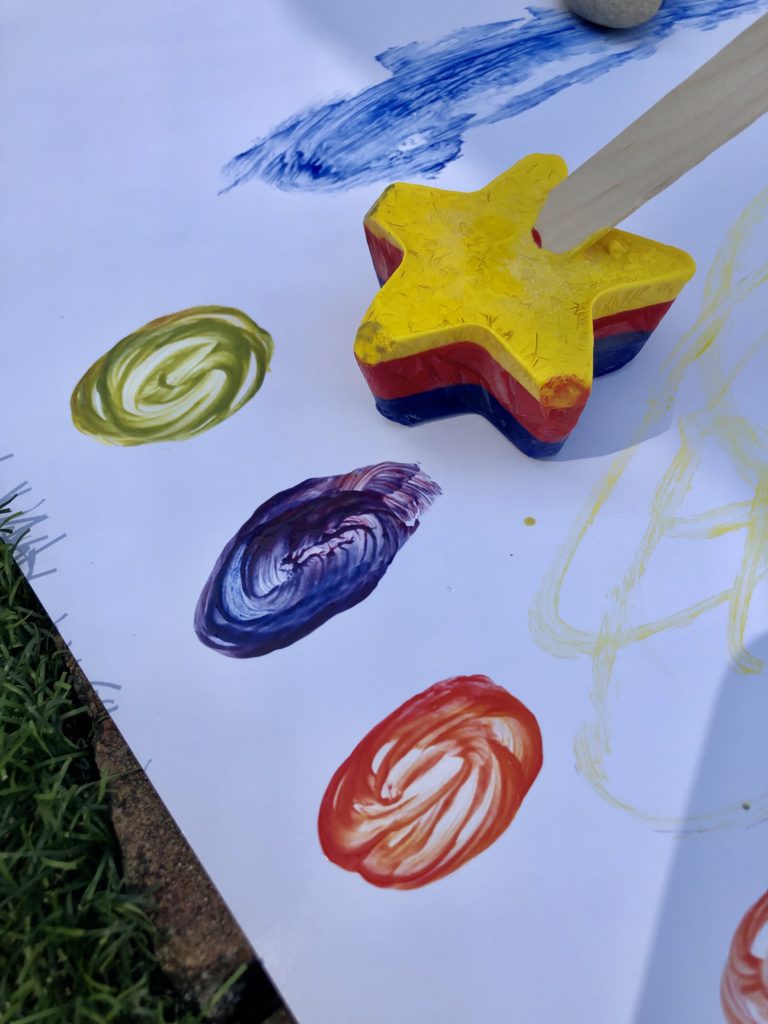 What are primary colours?
Primary colours cannot be created by mixing other colours together.
Red, Yellow and Blue
Mixing primary colours together makes secondary colours.
Yellow + Blue = Green
Red + Yellow = Orange
Blue + Red = Purple
More colour mixing activity ideas for kids
Science Sparks has a brilliant colour mixing with water activity.
This colour mixing wheel is also very cute!
This colour mixing tea party is brilliant from Happy Toddler Playtime.