Today I've got a fun guest post full of great costume ideas for kid's birthday parties. Have you ever held a fancy dress party?
Whether your kid's birthday is coming up and you want to do something special, or your child's been invited to autumn festivities like Halloween, you may be on the hunt for a costume. Theme parties can be a fun and festive way to celebrate the season or a special occasion. There are many ways to tie a theme together, right from the invites up to the gift bags at the end of the party. Costumes take the theme up a notch, and are great fun to put together! Here are a few ideas that will put a smile on any kid's face.
Seasonal Themes
With a chill in the air and colourful leaves fluttering to the ground, you know the season is starting to change. The seasons make a natural and interesting party theme for both kid and adult parties alike. For the autumn, think pumpkins, autumn leaves, and earth tones. Spring can bring flowers, bugs, and garden-inspired costumes, while winter parties are ideal for snow queens and elves.
Film-Inspired Themes
Another popular theme for a kid's party is Hollywood, whether it's "Frozen" or "Austin Powers." Thinking of throwing a film-inspired theme party? It's easier for guests to choose costumes if you narrow down the field a bit. You can either choose a specific film, or a category (such as Disney films or silent films). This not only helps your guests know if they should be looking for Princess Elsa or Lord of the Rings costumes at Funidelia, while at the same time helping you choose decorations.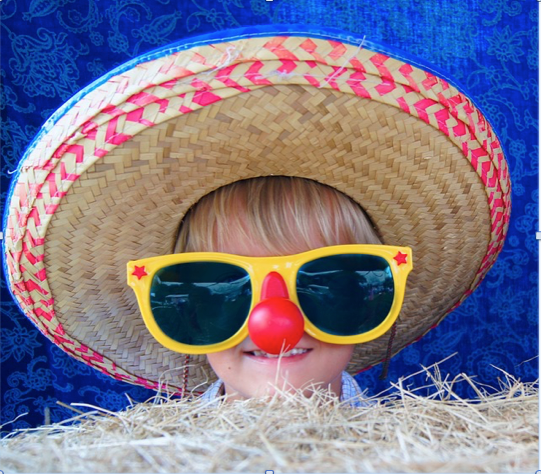 Comic Book Themes
Like Hollywood, comic book themes are super popular with kids. Chances are, if you have a little boy in particular you've already attended a superhero themed birthday party by now! But these can be just as appealing to little girls, particularly with the wide range of both male and female superheroes out there today. Costumes for a party like this could be big brand-name superheroes like Batman, Supergirl, or Spiderman, or you could be creative and let your child design his or her own superhero costume.
Fairytale Themes
There's a surprising variety of costumes that you can choose from with a general fairytale themed party, aside from the usual fairies, princesses, and witches. You can also opt for trolls, knights, the frog prince, Goldilocks and the three bears, Jack and his beanstalk, giants, or of course the perennial favourite, Little Red Riding Hood.
Robots, Pirates, and More
The ideas mentioned above are just the tip of the iceberg when it comes to kid's party themes. Some other fun ideas include robots, pirates, nursery rhymes, book characters, and animal themes. You could also choose a letter of the alphabet and let the children dress up as anything they want. For example, if you chose an "A" theme then the costumes could include Alice in Wonderland, angels, or even the Abominable Snowman. The sky's the limit with creativity!
If you're the one throwing the party for your child, be sure to mention the theme and any costume requirements on the invitations, and give parents plenty of notice. It's also a good idea to have a few spare costume pieces on hand in case any children don't get the memo! This will ensure that the theme is enjoyed by one and all.