A garden fence doesn't only have to be a practical element of your garden. A garden fence can be much more. It's easy to overlook and underestimate the importance of a garden fence, it provides privacy, safety plus, it can also add style and personality to your outdoors.
You might think that it's silly that I'm talking about garden fences so much – at least you never thought you'd hear the word "garden fence" this much, but there you have it. I believe that garden fences are an essential part of any garden and they should be looked after like any other part of your garden. Here are some ideas to make your garden fence stand out!
Go for long lasting.
Speedy Fixings recommend installing post shoes to add extra support and stability to your garden fence plus, these can also increase the lifespan of the fence. Speedy Fixings' fence post shoes are the ideal addition to your garden fence. These also protect your wooden garden fence posts from water damage, insect damage and fungal damage.
Go for multi-functional.
Sparkles and Stretchmarks recommends transforming your garden fence into a multi-functional element of your outdoor space. For instance, "horizontal garden fences can act as the perfect vertical storage solution for pots and garden utensils." Plus, by hanging colourful plant pots around your garden fence, you'll also add some colour to your garden.
Go for colourful.
Want even more colour to brighten up your outdoor area? As Pretty Big Butterflies says grab your paintbrush and your favourite colour of paint and give your garden fence a new coat of paint. If you want to give your outdoors a more modern look, go for dark tones – deep blue or black will make your greenery stand out and your garden look elegant and sophisticated.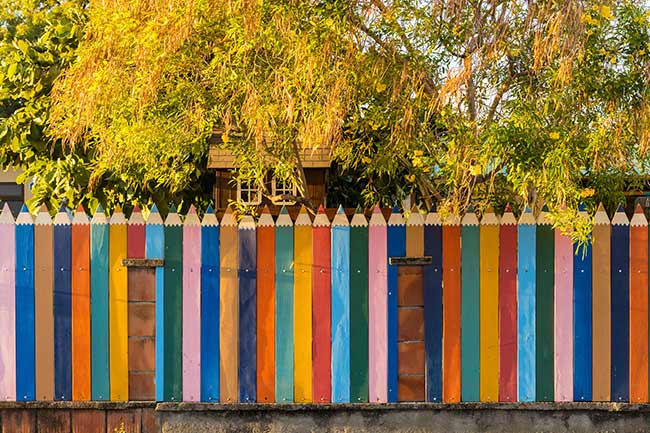 Go for low maintenance.
Do you want to keep your wooden garden fence the way it is but still spruce it up a bit? Time with Thea recommends staining your garden fence. This will "give the wood its original look" for the perfect refreshed look without too much hassle.
Go for traditional.
Maybe you prefer the classic look of a white picket fence? As this article on The Spruce mentions, "White picket fences are beautiful additions to every style of house from colonials to capes to farmhouses." White picket fences will look stunning in any home and will look incredible paired with some colourful flowers.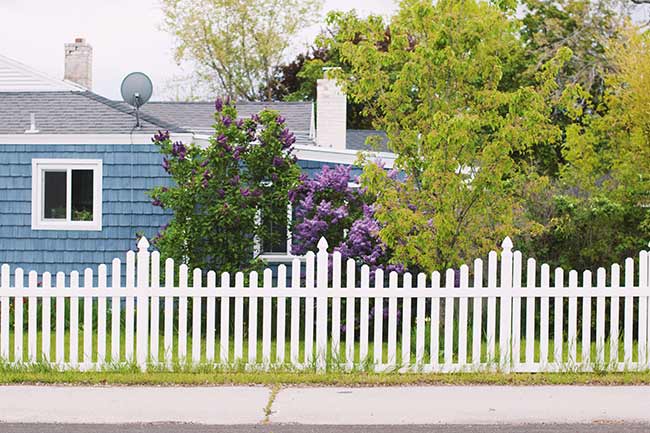 This is a collaborative post