This giant Easter cookie was a huge hit with my children last weekend. I made it as an end of lockdown surprise!
I used a basic cookie recipe and added Easter treats when it came out of the oven. The end result was a beautiful soft, chocolatey treat.
You'll need:
I followed a cookie recipe taken from Snackable Science
225g butter at room temperature
112g caster sugar
275g plain flour
1 teaspoon baking powder
Handful of chocolate chips.
Selection of chocolate items for the topping
Baking sheet
Parchment paper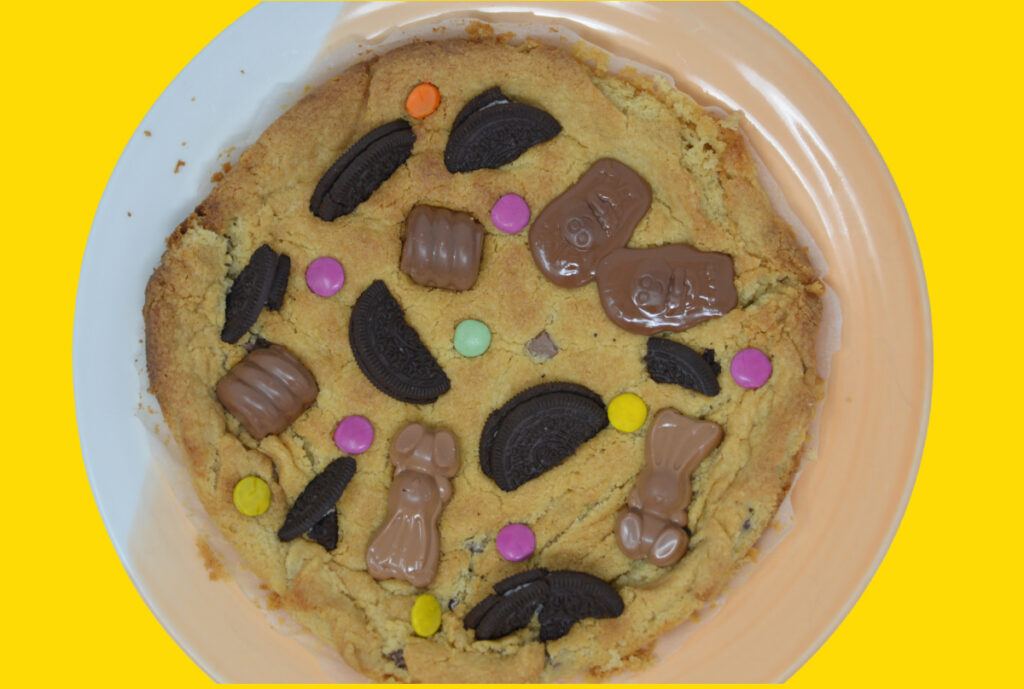 Instructions
Preheat the oven to 180 degrees.
Line the baking tray with parchment paper.
Mix the butter and sugar in a large bowl with a wooden spoon.
Slowly add the flour until you have a smooth mixture.
Mix in the chocolate chips.
Make a ball with the mixture and then roll out so you have a large cookie shape.
Bake for about 10 minutes or until just turning brown.
Let the cookie cool for 5 minutes and then add the chocolate extras!
Leave to cool before serving.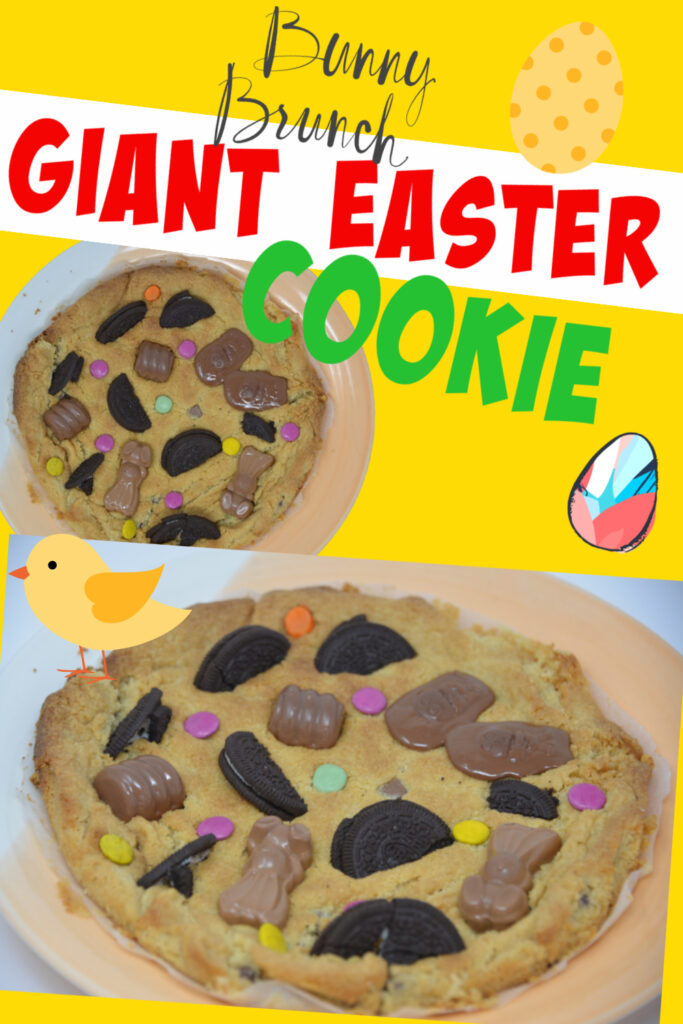 More Easter treats to bake with kids
My Three Little Kids has some gorgeous Easter Oreo cookies.
We love these Bunny Dirt Cups from A Zesty Bite.
Try these easy Rice Krispie Nests from Rainy Day Mum.
This Easter Bunny Bark from Sally's Baking Addiction looks incredible!
These mini egg chocolate blondies look amazing too!
Finally, how about these super cute sheep cupcakes from Red Ted Art.