Breakfast in our mad house usually involves me rushing around making at least three different meals, whilst putting together several packed lunches. I'd like to tell you that I have the sandwich made the night before and a cupboard full of homemade flapjacks and muffins, but it's generally more of a grab a cereal bar, fruit and ham sandwich type affair. Breakfast is similar chaos with a lot of fussiness thrown in. My eldest son likes milk, but not butter so toast isn't an easy option for him. My eldest daughter won't have milk at all, she likes to sit there and munch on dry cereal and my youngest daughter will eat anything. I usually forget to eat until about 10am when my rumbling tummy reminds me.
It's my dream to have one healthy food they will all eat at breakfast time. So far Ready Brek is the closest we've got.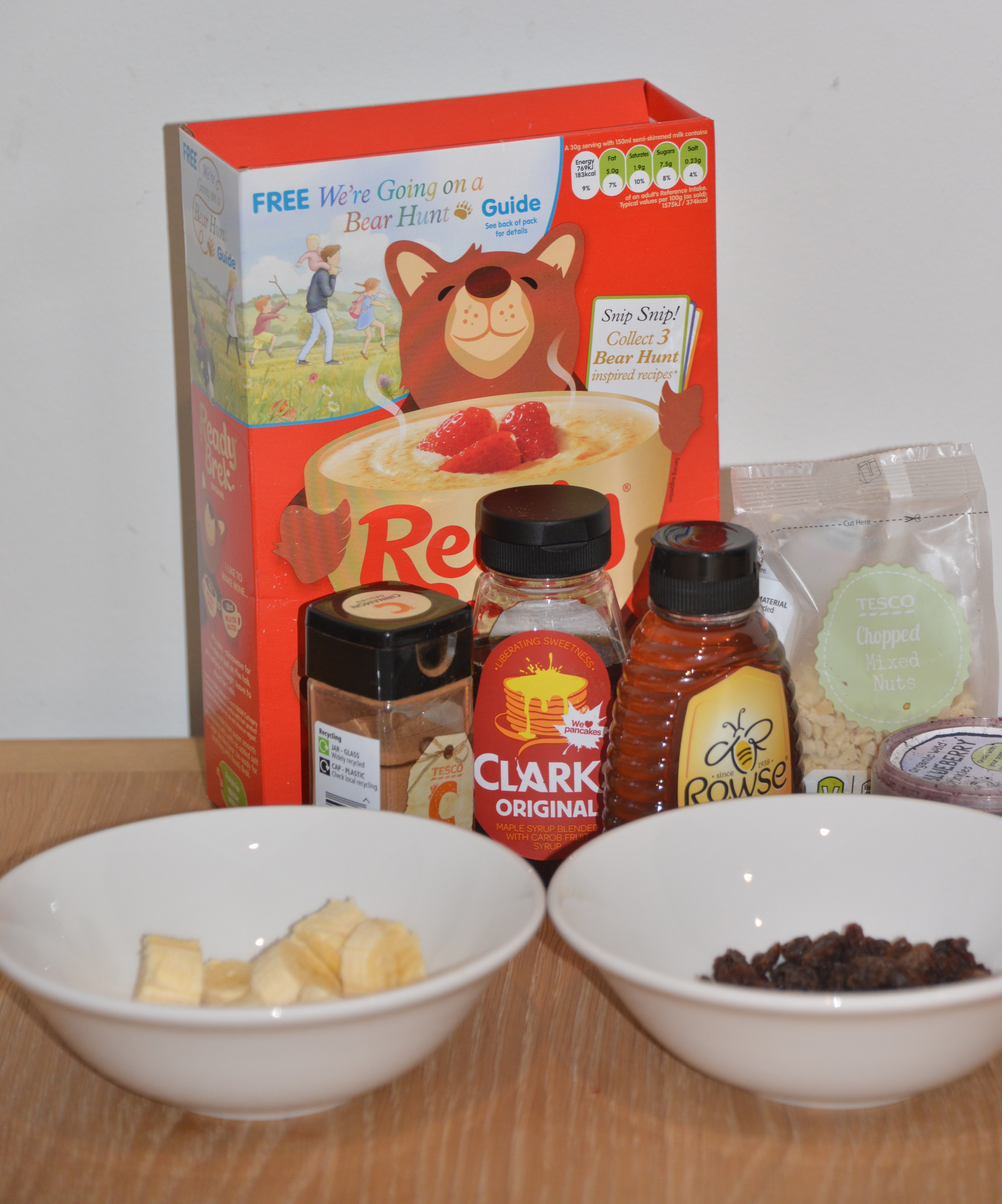 Zak likes his full of raisins with maple syrup, cinnamon and nuts.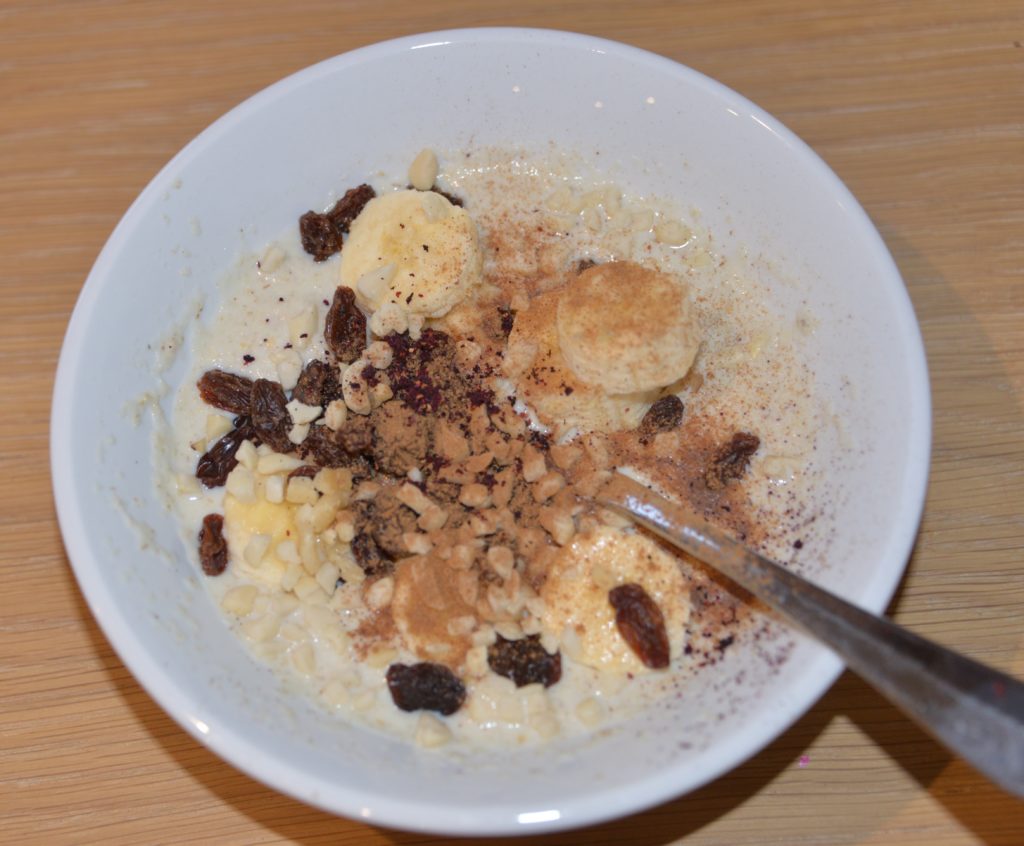 Sydney will actually have a little milk on hers, which is AMAZING, and Hannah likes a bit of everything!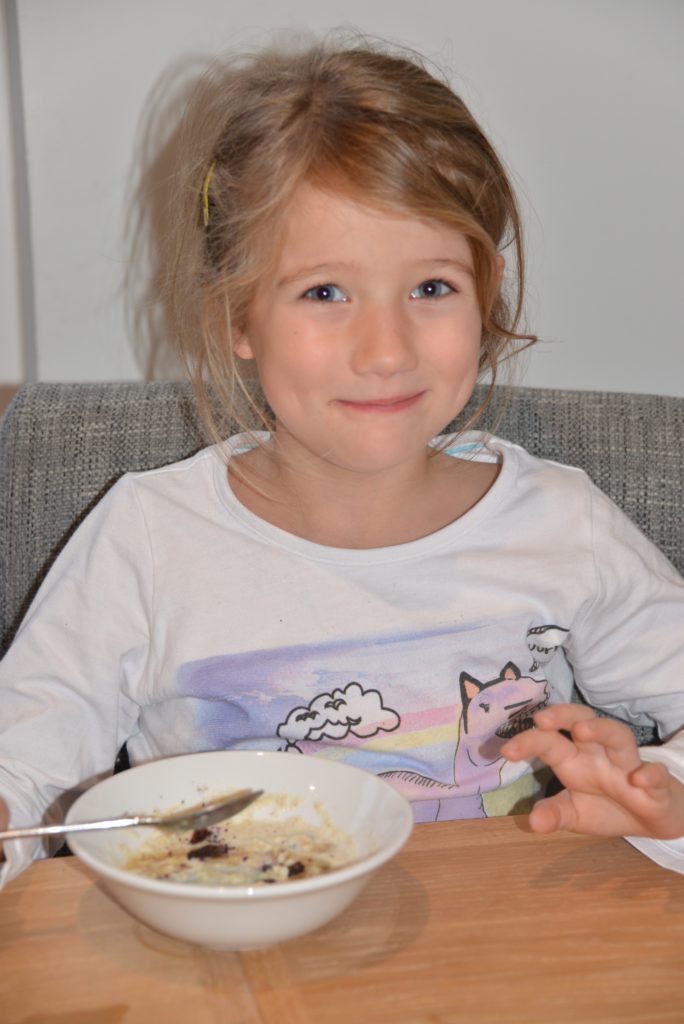 I love that Ready Brek is so versatile. You can put it in smoothies, flapjacks cakes and it's fortfied with B Vitamins, Vitamin C and Calcium with no added salt or sugar. I really worry that my children especially my non milk drinker don't get enough calcium so knowing that they are starting their day with a calcium boost and a slow release energy source makes me a lot happier.
Five great reasons to eat Ready Brek
It's fortified with vitamins and minerals.
It's easy and fast to make and almost mess free.
It comes in a chocolate flavour.
You can add whatever topping you want.
It tastes great!
As I said, I'm generally a bit rubbish at feeding myself, but today I made an effort and feel so much better for it. My favourite recipe so far is banana, raisins and honey. I also made my Ready Brek using Oatly milk which is my current favourite breakfast drink.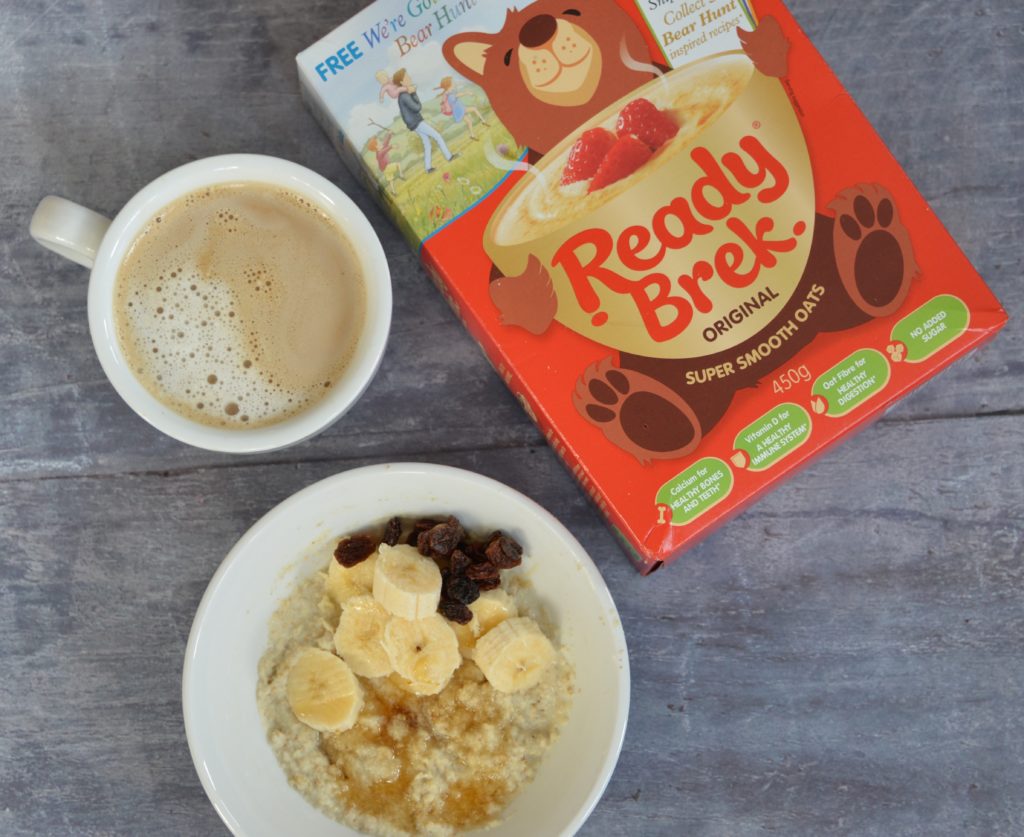 Ready Brek asked us to share our favourite recipe ideas, and I'm so glad they did, as it's reminded us what a great and versatile breakfast Ready Brek is.