We're all a little DUPLO and LEGO obsessed at the moment, so I've been trying to think of different ways for us to play. Making up some DUPLO Games seemed like a good idea.
S and I tried to make a DUPLO 'Guess Who' game. We only had 3 pairs of people so it was a small game, but perfect to help S understand the concept. We put the 3 DUPLO figures in a row on each side of our wall and each chose one for the other person to guess. As we asked questions we discarded the  figures not needed.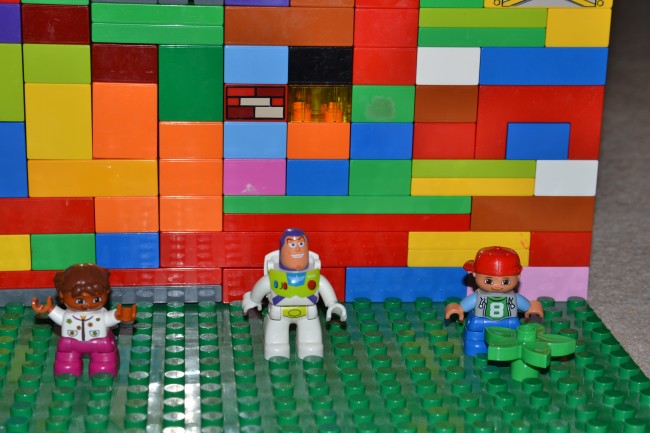 S loved it, so we raided Z's mini figure selection to make the game bigger.
This worked really well too, and the LEGO mini figures gave us a lot more questions to ask, especially when we added accessories.
What a great excuse to go and buy some more mini figures!