There are many, many challenges that come with looking after a newborn baby. Sleepless nights, leaking nappies and the endless worrying if you're doing the right thing. Bepanthen Nappy Care Ointment can help ease one of those worries by helping you take care of your new baby's skin.  I have always tried to be very careful with my children's skin, especially when they were newborn. Did you know that a newborn's skin is 40% thinner and softer than adult skin and so much more sensitive to irritants in wee and poo. These can cause nappy rash.
I have to admit to changing Charlie's nappy much less frequently than my older children, just because we are so much busier and so it sometimes slips my mind, and if I'm brutally honest, sometimes I don't even change him at the changing table. However, luckily he has only had a couple of nappy rash episodes. The worst one was after a course of antibiotics that made his poo disgusting and really irritated his bottom. We were on holiday at the time and I hadn't taken any cream. I remember it looking very sore and painful, so after that I did try to use cream more often, but it often gets forgotten in the chaos of my day with 4 children running around.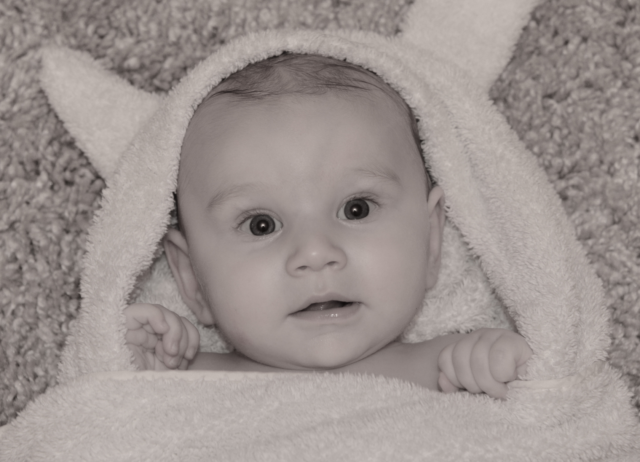 Did you know 1 in 3 babies are affected by nappy rash at some point? It's most common in the first three months as stools are more frequent. Now Charlie is a bit older he doesn't poo as often and tells me when he has so I tend to change him immediately.
Bepanthen helps baby's sensitive skin repair its natural protective barrier while keeping it soft, smooth and moisturised. It's so gentle it can be used from birth and as often as needed. I wish I'd known about it when my big children were little as I thought you couldn't use anything other than water on newborn skin which is probably why they had sore bottoms from time to time.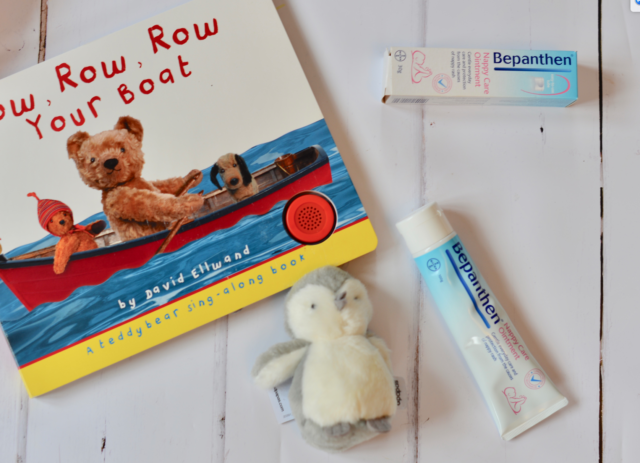 Bepanthen has a kind-to-skin formulation, with no fragrances, colours, preservatives, antiseptics and contains Provitamin B% to help skin repair its natural protective barrier.
We all know parents of newborns can often be lacking in sleep and nappy rash can be very uncomfortable so it's definitely worth protecting baby's skin from day 1 to keep them as comfortable at night time as possible. It's even more important to use nappy care ointment after vaccinations or if a baby is unwell as they might produce more soiled nappies. Learn more about how to protect baby's sensitive skin at https://www.bepanthen.co.uk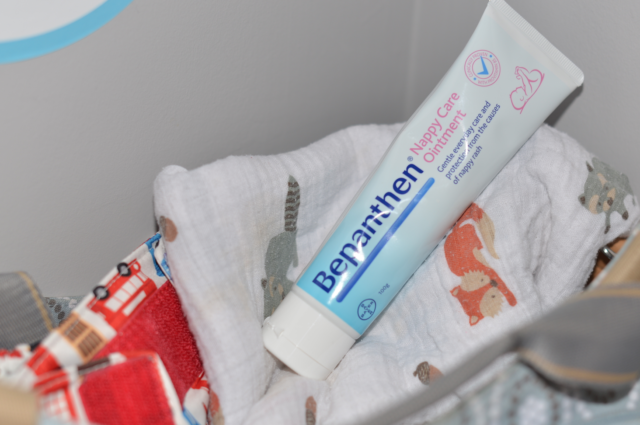 Bepanthen Challenge
Bepanthen challenged us to use their nappy care ointment for 2-3 weeks before writing this post. I have to admit that I haven't been very good at using nappy rash ointment regularly for the last few months, but using Bepanthen twice daily has made me realise I probably should. Charlie's skin has been much softer and I haven't noticed it look red at all. The cream is super easy to use and rubs in quickly and smoothly with no stickiness, which is very important when you have a toddler writhing around!
Look at this happy face!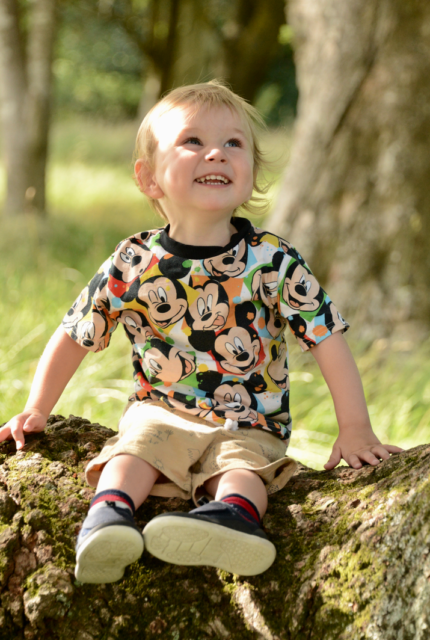 You only need to apply a thin layer of the Bepanthen nappy cream which means one tubes lasts for ages, so I think it's worth every penny and I can definitely see why Bepanthen should be part of a regular nappy changing routine.
Disposable nappies these days are amazing and certainly seem to leak less than they did with my first baby 12 years ago. However it's still important to change nappies when wet as  baby's skin being in contact with wee or poo for a long time is a factor in the development of nappy rash. The NHS website has some great tips for nappy rash.
Have your children had nappy rash? Do you do anything to protect against it?
This post is in collaboration with Bepanthen and BritMums