Before we had children I loved to travel, eight hours on a plane while not entirely pleasurable was an almost stress free experience filled with reading books, magazines and watching films. These days, while I love experiencing somewhere new with the children, the actual travelling part has become a bit of a chore, three tired children walking at different speeds and two parents wrestling with luggage for five while trying not to lose passports/children is not a good combination.
However, we have found a couple of ways to make the experience easier and a lot more fun for everyone.
Parking
Pre children we would choose the cheapest parking option, usually offsite, and think nothing of leaving extra early and boarding a bus with snowboards and huge suitcases, but having experienced Meet and Greet parking with APH recently. I'd choose that option every time, I've just done a quote to see the price difference and it seems to be about an extra £15, which is worth every penny in my opinion. We left the car with a chauffeur from APH at the entrance to the airport, it was complely hassle free. The staff from APH were waiting for us on arrival and our car was ready and waiting on our return. We'll be using APH every time we travel from now on. We had such a good experience on our holiday to Florida that my husband booked the service again immediately for his business trip the next day.
Get a lounge
I have to admit that unless I had a huge amount of money to spare I wouldn't pay the going rate for a lounge, but it's worth checking if you can get in one for free or a discounted rate with your credit cards. Our lounge access with AMEX has been such a treat at the airport recently. I'd recommend checking your terminal has a lounge you can enter and booking ahead as they can get busy.
The peace and quiet of the lounge as well as free food and drink is a great airport perk and a much needed oasis of calm in the chaos of the airport.
Be organised
Check the weight of suitcases before arriving at the airport, we've had to repack in the check-in hall and it wasn't the greatest start to our holiday.
Check in online the day before you travel, just dropping your bags at check-in makes the process much faster.
Choose a good seat. Everyone has different preferences when travelling, but we found the very back row of the aeroplane had much more leg room in the side seats and it meant we could get a two instead of risking a stranger being sat with us, which is always a bit awkward when you have potentially noisy children.
Take lots of entertainment, colouring books, travel games etc and don't forget to charge electrical devices.
Don't forget to book children's and special diet meals in advance!
Take baby wipes and sick bags..the downside of sitting at the back of the plane was that both my girls were sick after our exceptionally bumpy landing!
Do you have any more travel tips for us?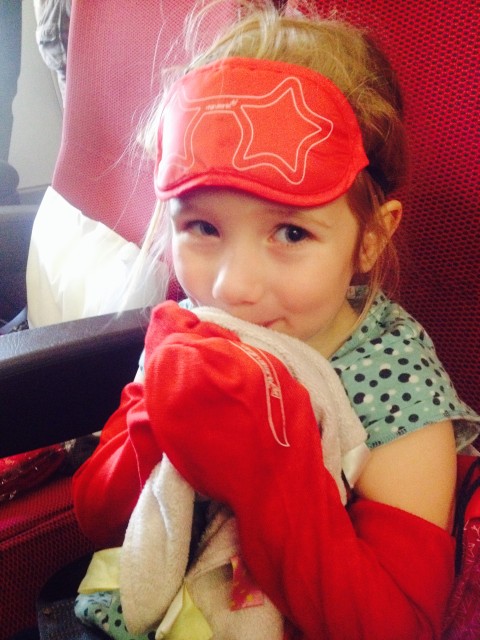 Thanks to APH for saving us a lot time and hassle at the airport, making our travelling a much more enjoyable experience.