I actually made this cake in August and can't quiet believe its taken me this long to write up. I have zero cake baking skills, so if I can do this anyone can!
What do you think?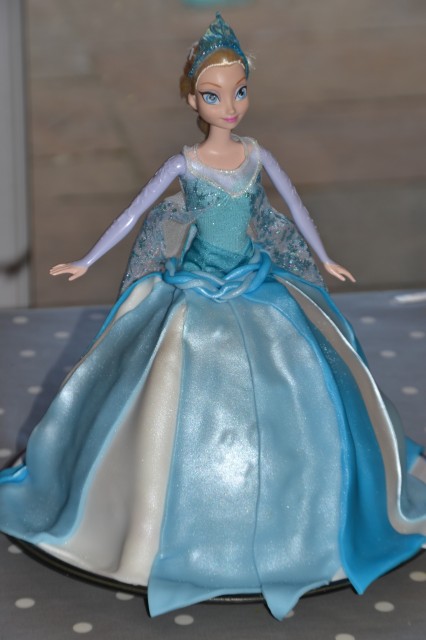 I used a real Elsa doll and the Wilton Classic Wonder Mould
 along with ready to roll blue and white icing.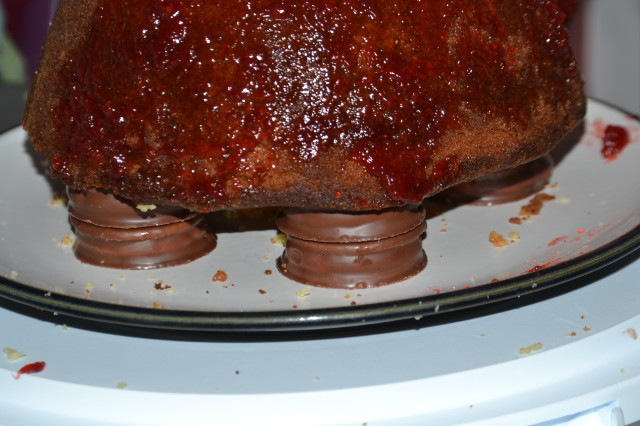 The cake did shrink a little when removed from the mould, so we propped it up with some mini wagon wheels, and covered in jam before using strips of icing to construct the skirt.
I covered Elsa's skirt with a plastic food bag to keep it clean.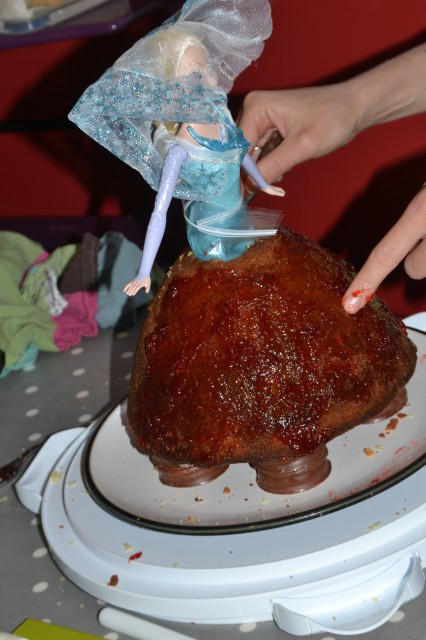 I found using strips of icing much easier than laying a big sheet.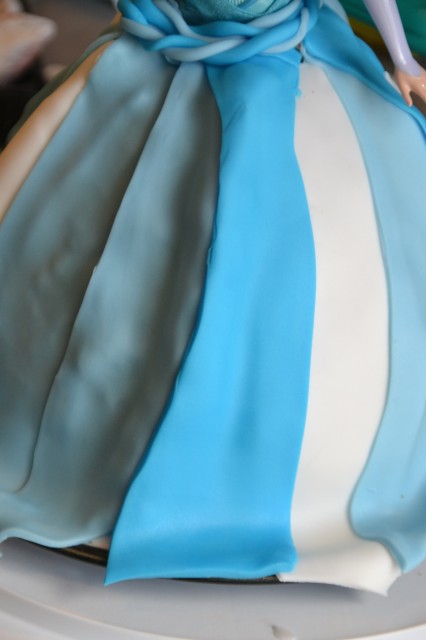 What do you think?