Z wanted a Lego Star Wars Party theme for his 5th birthday, it ended up as more of a Lego theme than Star Wars, but we were still really pleased with how it turned out. 
LEGO Party Bags
For the party bags, I used transparent food bags and filled them with Lego goodies from the Lego Shop. I downloaded Lego font to write the tags. I love that these as they were so easy and simple to make and the children loved them.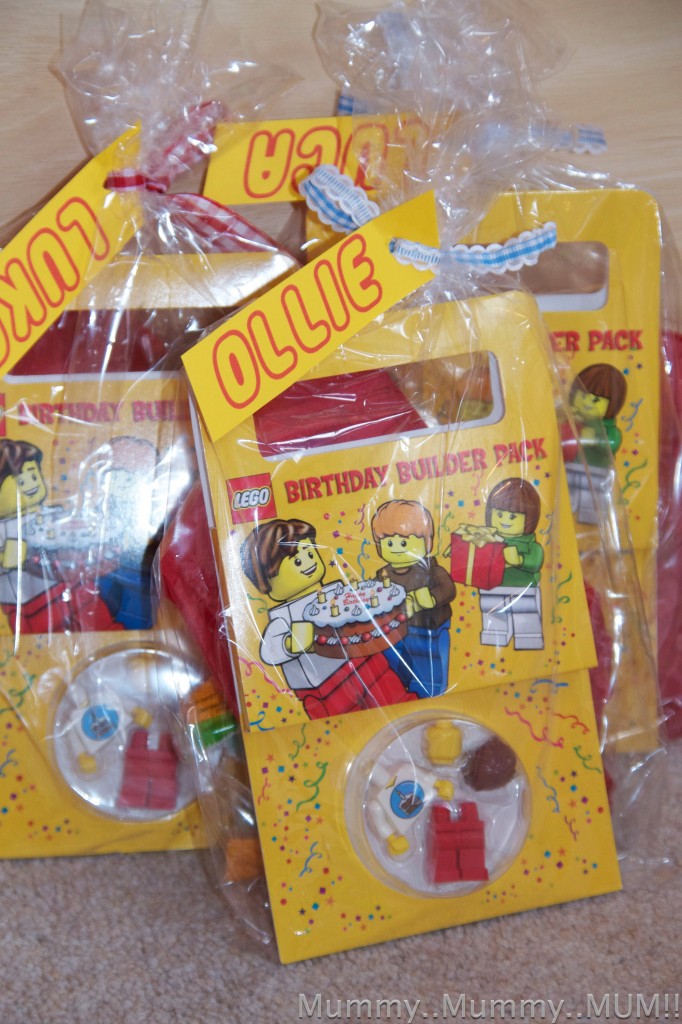 LEGO Cupcakes
For the cupcakes I made chocolate bricks using a LEGO brick ice cube tray, also from the Lego shop and just placed them on the top of the piped icing.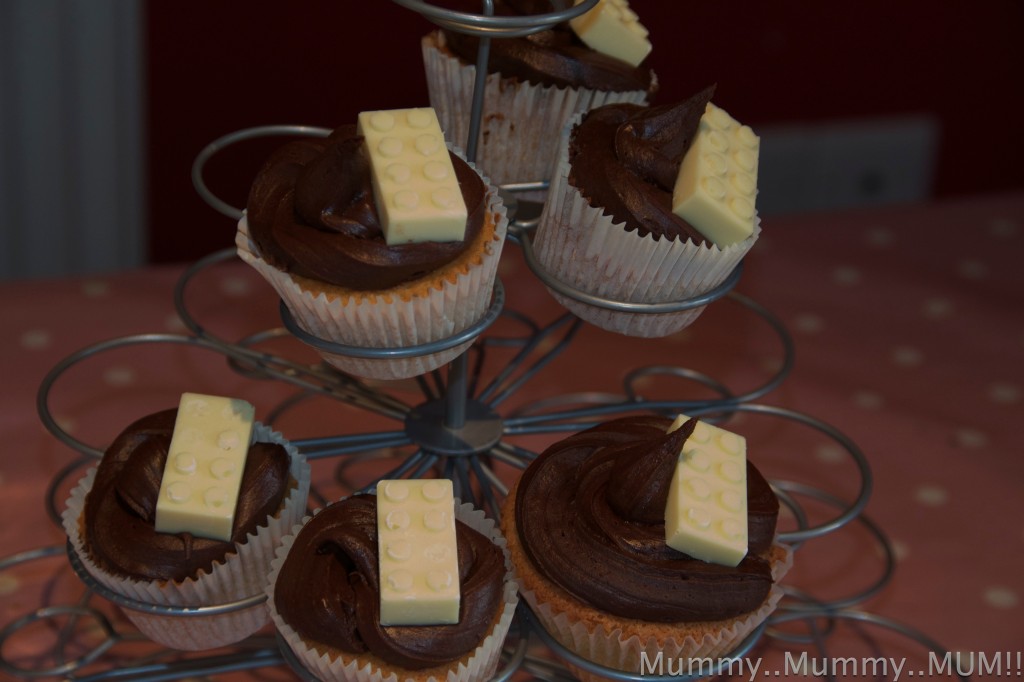 Then I attempted some with light sabres on, but not sure how effective they were? I can't think of anything else I could've used though.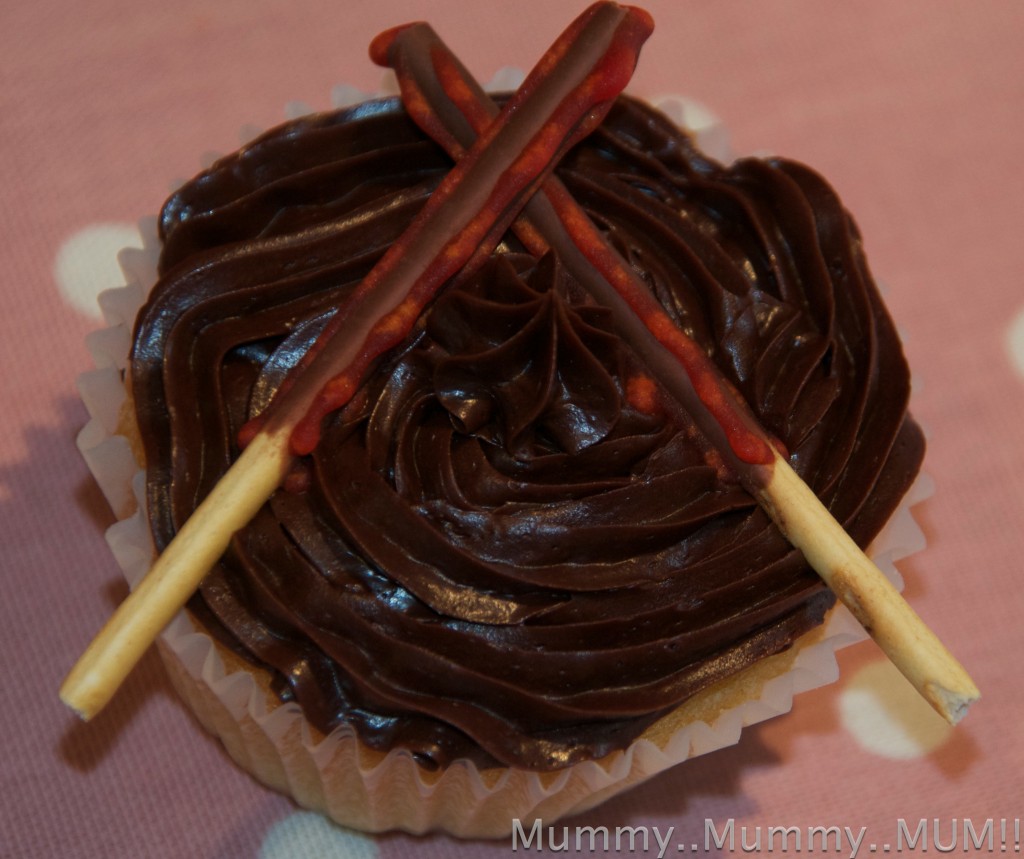 LEGO Star Wars Cakes
The cake was Lego Star Wars and also very easy to make. I used a spaceship cake mould and just piped icing over the top.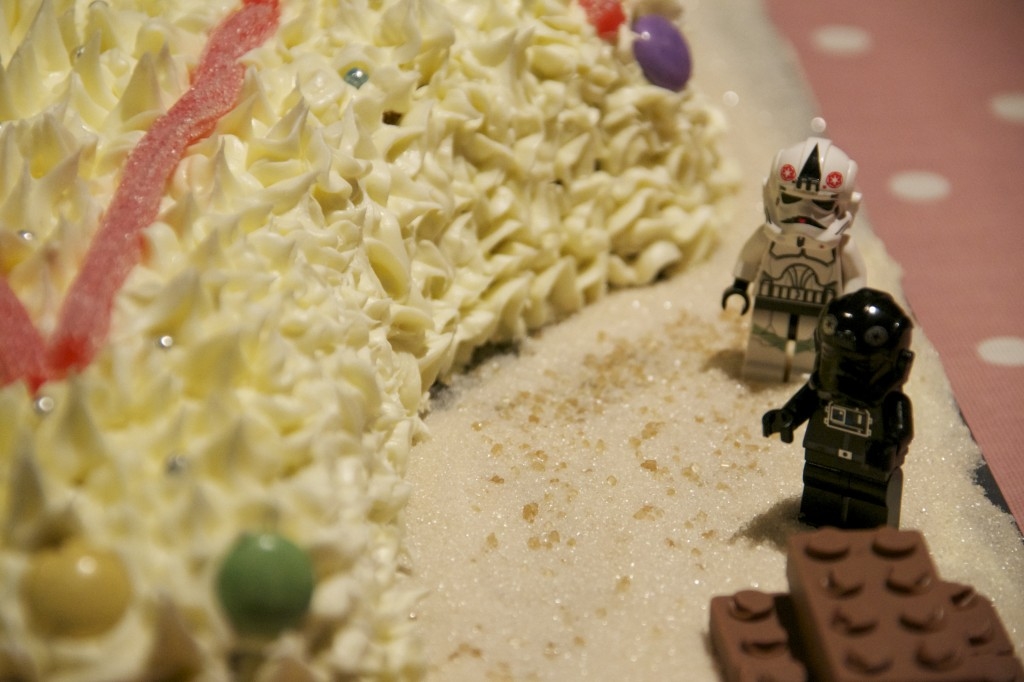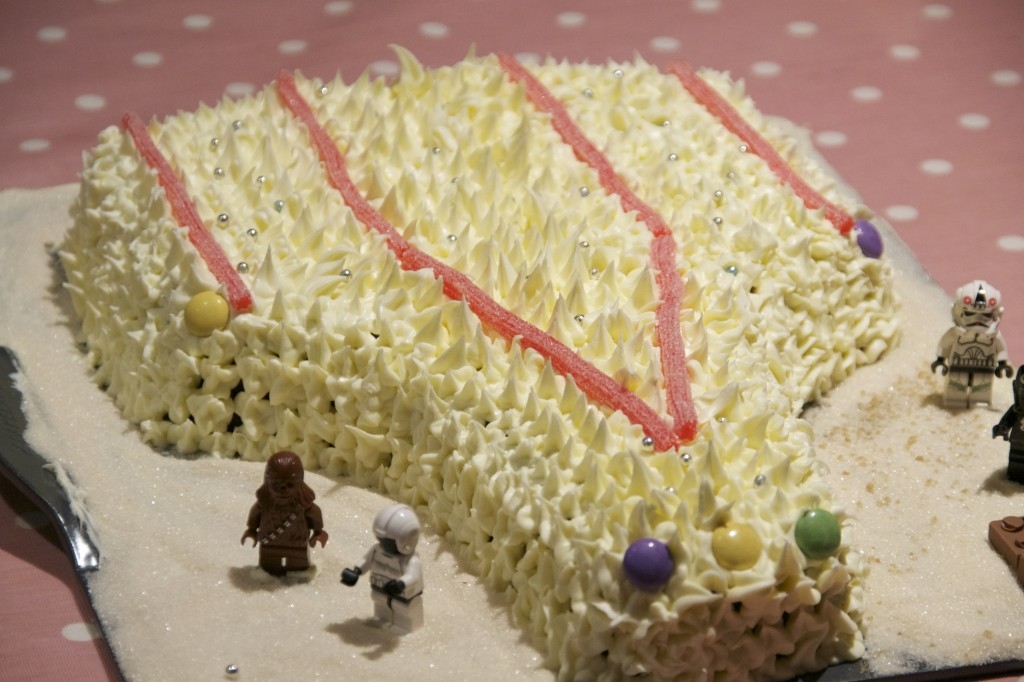 We had BB8 cupcakes.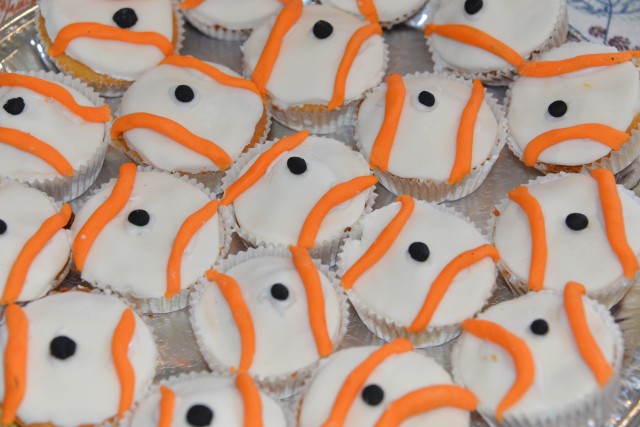 I also have a BB8 cake that came out quite well too.
LEGO Snacks
Finally, we had some Lego biscuits, these are shortbread with smarties on. I think I needed a bit more food colouring as they turned out a little pink.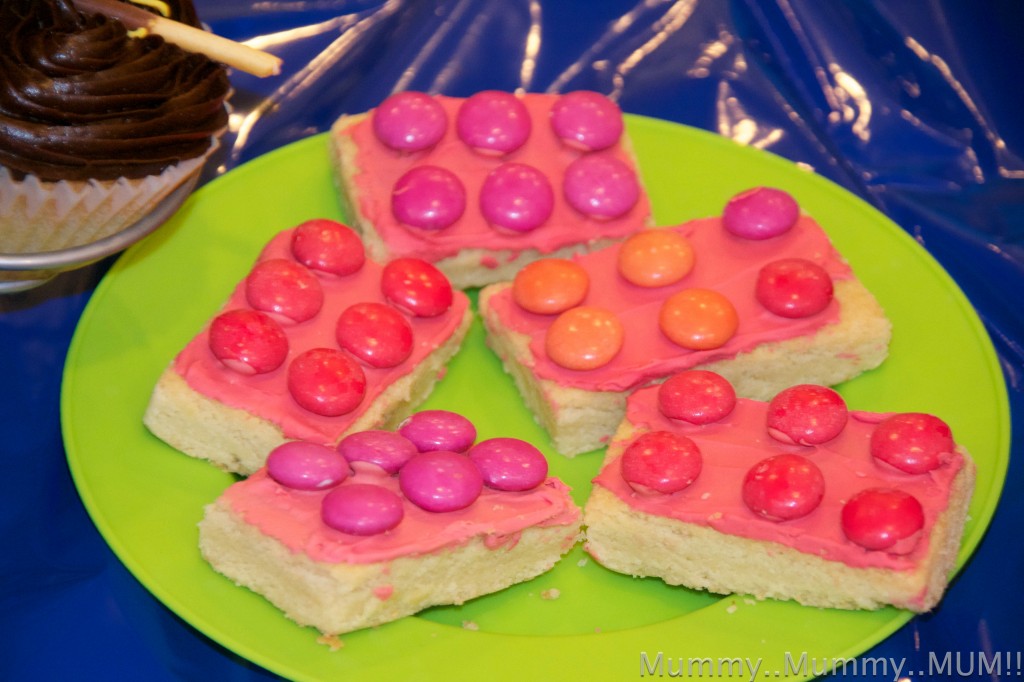 I think the boy had fun.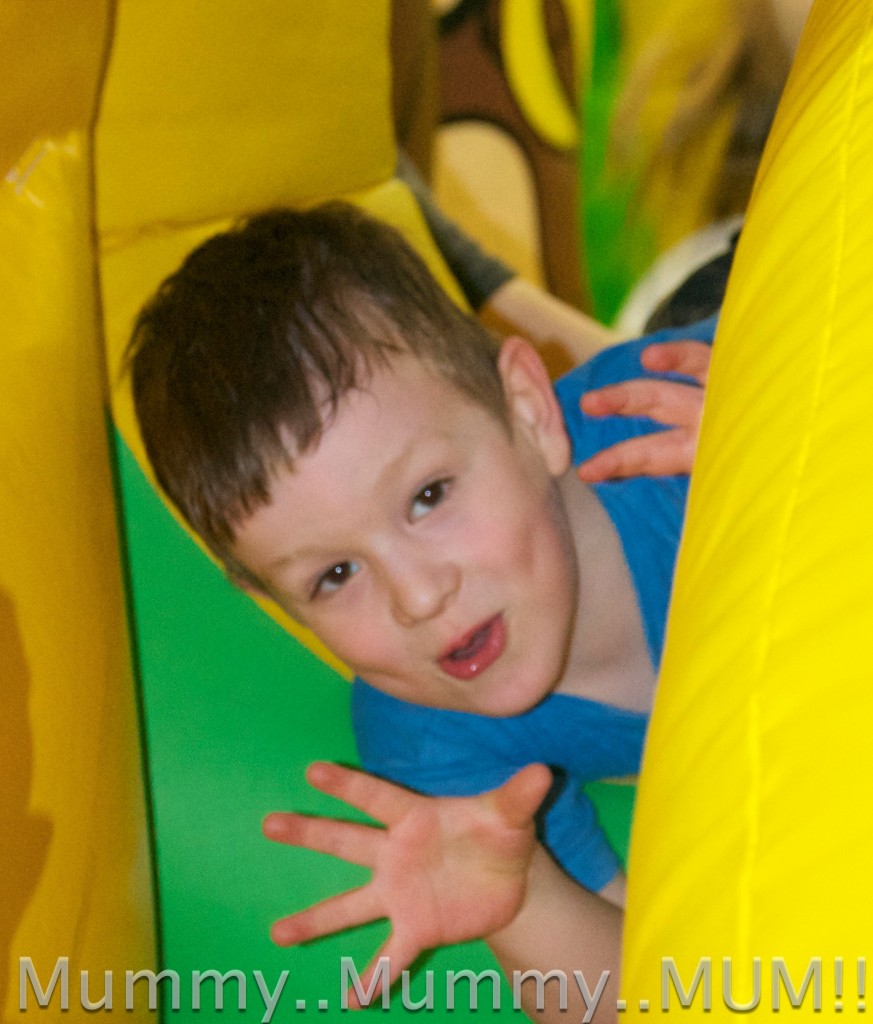 More LEGO Party ideas
We love these homemade party bags from Big K Little G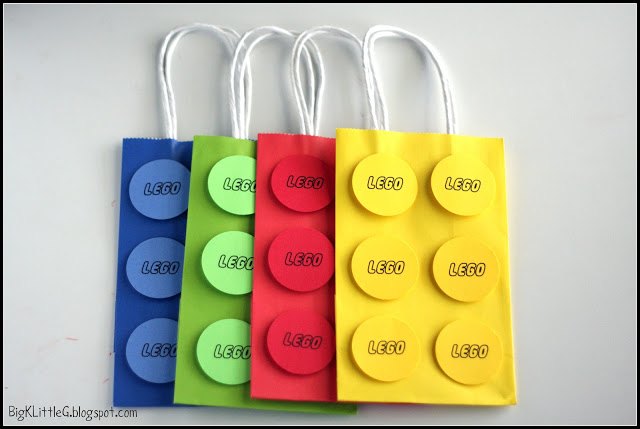 The Home I Have Made has some brilliant ideas for a Ninjago party.
I'm totally in love with these LEGO cookies from Sprinkle Bakes.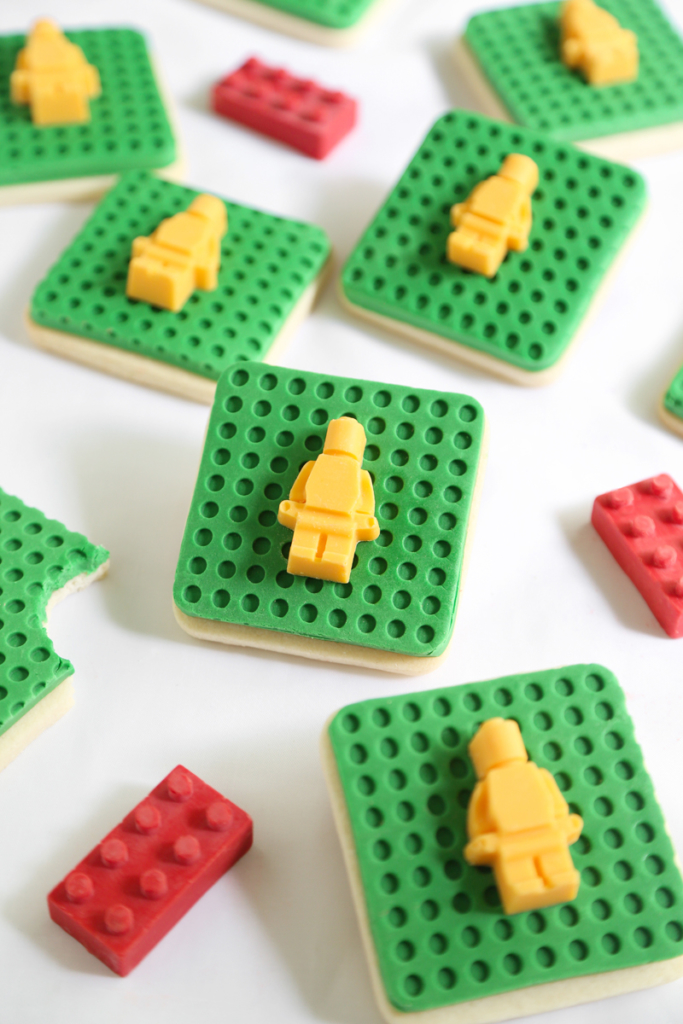 Delia Creates has a gorgeous LEGO Birthday Crown.
Do you have any LEGO party ideas to share?