Little Builders is back this year with a twist….I'm including big builders as well, after Helen suggested it.
All you need to do is link up with a post or photo of something you have built. It can be anything LEGO, K'Nex, cardboard boxes….anything goes. I'll open the linky on the first Monday of the month and keep it open for 4 weeks. At the end of the month I'll do a round up post of everyones posts so you get a good link back.
There is a badge in the sidebar if you'd like to use it.
We've had a fantastic Christmas break which included lots of LEGO building. Z had been playing with my LEGO train from when I was little. It is pretty amazing with working lights in the carriages and on the station, but unfortunately the power supply broke, luckily Santa was on hand to bring him an upgrade.
This is the old one. The new one is actually very similar, but the track is SO much better.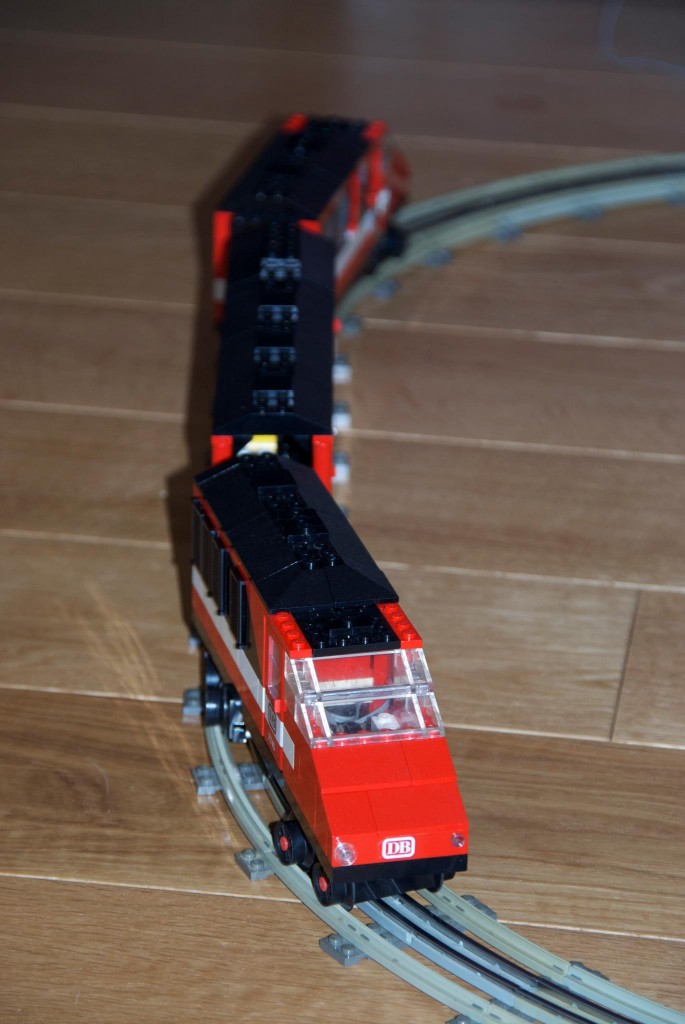 All three children worked together one morning to build this rather impressive DUPLO creation. I LOVE that Z at 5 still plays with DUPLO. You can tell which is his contribution as the colours all match!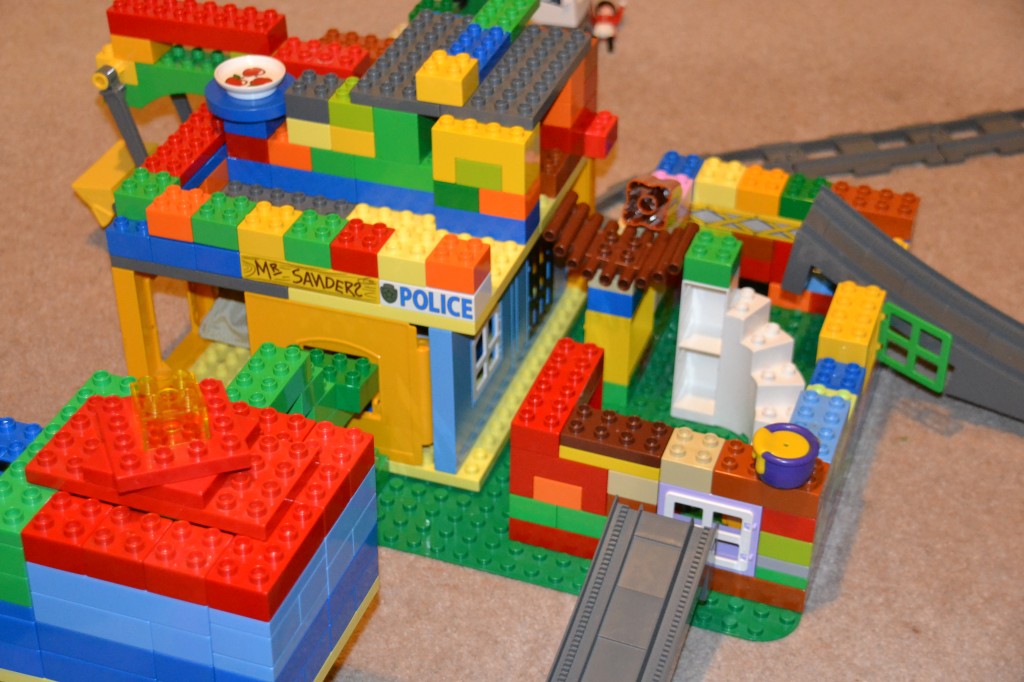 Little S was a very lucky girl and got some LEGO Friends from Santa. She keeps it in a cupboard so H can't break it.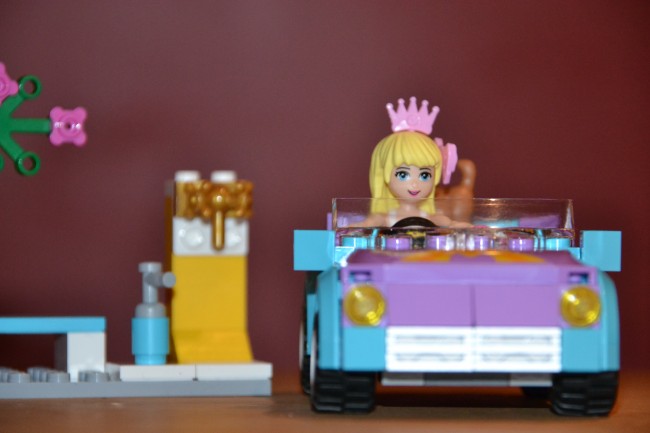 I haven't got anything to contribute from me this month, as although I asked very nicely for the LEGO petshop for Christmas, Santa brought me a bracelet instead.
I can't wait to see what you've been building.