It's been a week of watching my little girls become better friends than ever. They chat away all day long, S imparting her wisdom ( and bad habits ) to her little sister. Nothing makes me smile more than hearing them singing away together as they take their beloved dolls to "LEGOland"or "nursery," make them food, and put them to bed. They're the only girls I know who could dress up a teddy shaped screen wiper and hug it all day long, treating him like the most precious bear in the world.
I love that their favourite song is Video Games by Lana Del Ray, followed closely by Ruldoph the Red-Nosed Reindeer and I hope they stay best friends forever.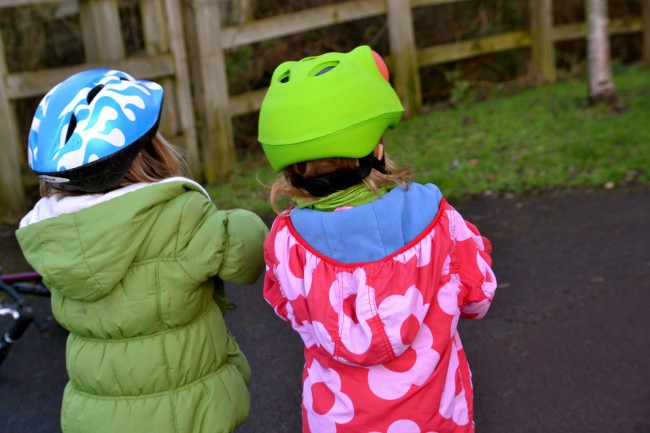 Z surprises us constantly, he's so determind to do absolutely everything the very best he can. Sometimes he gets frustrated and cross, but when skateboarding over the weekend, he was very calm and patient, trying over and over to get it right.
I'm also super proud this week as a teacher came up to me to tell me he'd been very lovely helping a younger boy out, and he's been working really hard in literacy at school, making great progress.