When browsing the internet trying to find the perfect outdoor structure to adorn your garden, you might have found pergolas, traditional pergolas that is… but, due to the unpredicted British weather, the idea of having a pergola quickly went away. What if I told you that there are modern versions of traditional pergolas that boast the luxury of a traditional pergola with exceptional design functions that allow you to use it all year round?
I've always been told that when something is too good to be true, it means that it is. Not this time! London retractable roofs specialist, Designer Shade Solutions, said modern pergolas are the answer. These modern pergolas feature a retractable and tilting roof that gives you the flexibility to do everything you've ever wanted in your garden and not have to worry about the weather. So, what's the difference between these modern pergolas and the classic pergolas? 
First, let's take out of the equation other outdoor structures that might get confused with pergolas – gazebos and garden arbours for instance. As Sparkles and Stretchmarks explains, garden arbours or garden arches are "used to embellish a pathway within gardens or as frames to decorate a garden entry or exit." Whilst gazebos have a rounded shape, a closed triangular roof and are standalone structures which are usually used as garden centrepieces.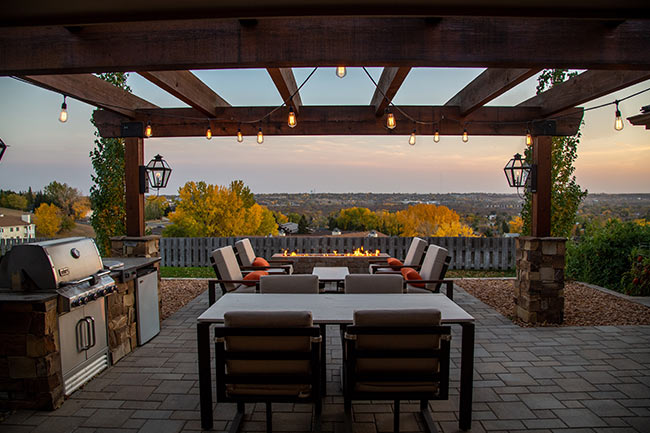 Traditional pergolas will forever be a classic addition to any garden. I mean… how can you not love pergolas? These are stunning wooden structures that offer some shade in the summer due to their latticed-style roof and can be used to define certain areas of your garden, such as an outdoor dining area. However, are they really suited for a British home? Don't think so.
Modern pergolas offer much more than traditional pergolas. As Clear Lifestyles comments, "modern pergolas, also known as retractable louvred roof pergolas, also define spaces and offer shade, but feature benefits and advantages that their traditional counterparts don't." This includes a retractable and tilting roof that can be easily open, closed or simply tilted, depending on your requirements, plus, full customisation to meet your style and function needs.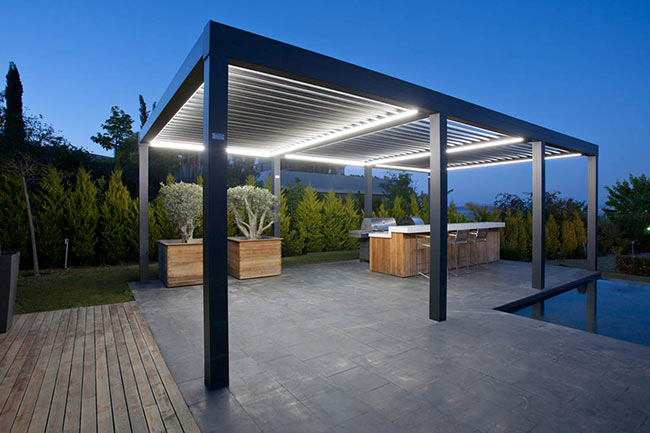 Need a pergola with heating? Done. Want some lighting? Done. Want a completely closed off pergola to create the perfect outdoor retreat? Done. These modern pergolas will give you flexibility to enjoy indoor and outdoor living whenever you feel like it, and as The Diary of a Jewellery Lover mentions, these will add extra privacy and luxury to your garden while also enhancing the value of your property – it's a win, win!
This is a collaborative post