A couple of weekends ago we met up with some old friends at the beautiful Mottisfont National Trust site. We have a family annual pass and use it whenever possible. It's a great, inexpensive way to get all the kids outdoors (although we usually have to buy hot chocolate and cake in the cafe) and perfect for meeting friends who don't live close by as there is always a National Trust site somewhere in between us.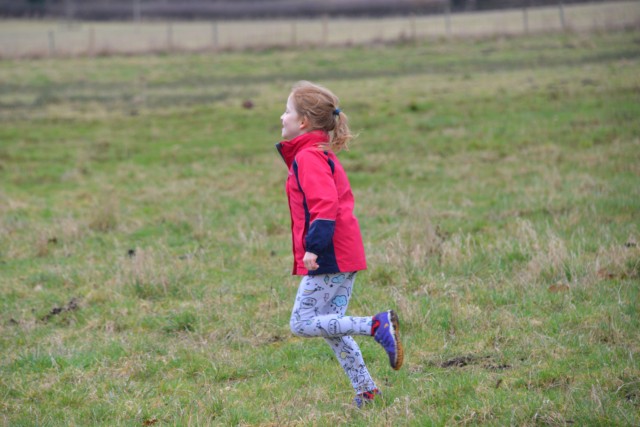 What's at Mottisfont for kids?
Mottisfont was the perfect meet up spot with a fun playground, great water play area and a fun trail to follow. The kids were in their element chasing each other around, working as a team to pump water, trying on fancy dress clothes and creating the biggest game of "IT" I've ever seen. Mottisfont also has lots of great natural play features for kids, it really is fantastic for exploring and fun outdoor play.
Inside the house there are spotter trails for children to explore the exhibitions, children can become an art expert in the gallery and uncover mysteries in the rooms. There's also an exhibition that's especially appealing for younger audiences every summer. The National Trust have really thought of everything you need for a fun, family day out.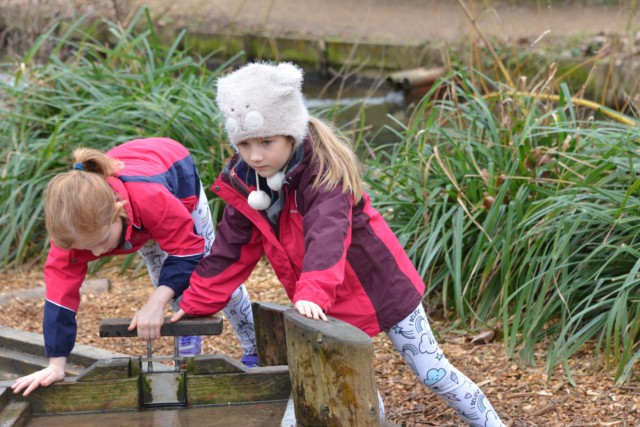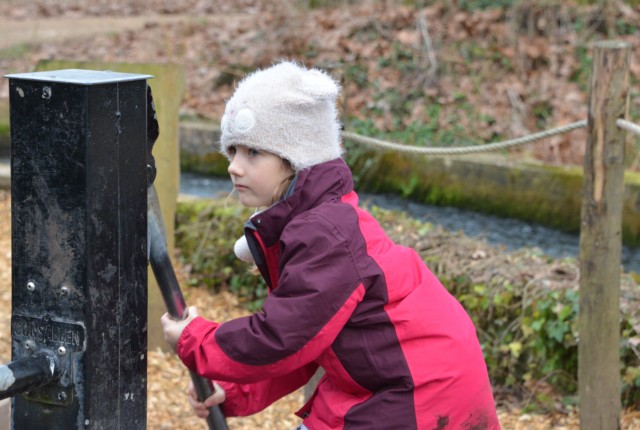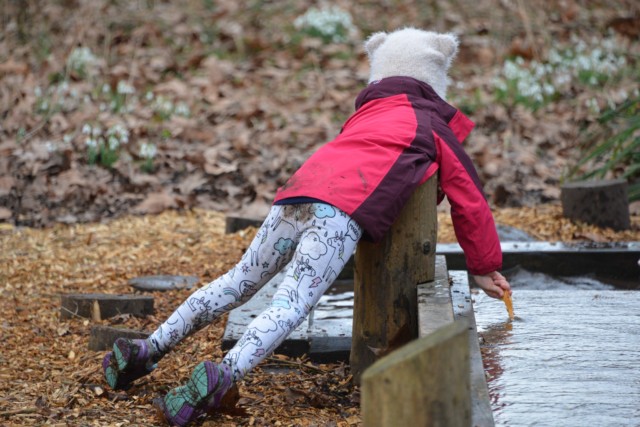 What to wear
One of the things I have learned in my 10 years of being a parent is that for a good day out kids need to be dressed for the occasion. I did fail on this particular adventure as we should been wearing wellies and I should have packed spare trousers. However, all three children were perfectly dressed on their top half wearing gorgeous new jackets from Berghaus at Blacks. My daughter with the hat is wearing the Berghaus Carrock 3 in 1 Jacket,  which has a removable super cosy fleece as well as a  highly protective outer layer.  The reflective accenting and piping are great for visability at darker times of the year too! Hannah loves her jacket and wears it all the time, it's soft, cosy and very comfortable, just perfect for keeping her warm and dry on the school run as well as on day trips like these.
My daughter without the hat is wearing another Berghaus girls jacket, the Callander. This doesn't have the fleecy inner layer, but she was still plenty warm enough walking around and has also insisted on wearing it as her school coat recently.
Zak is wearing the Carrock 3 in 1 boys jacket which again has the removable inner fleece. He doesn't like to wear thick coats, so this is just perfect for him. It even rolls up small enough to fit in his backpack.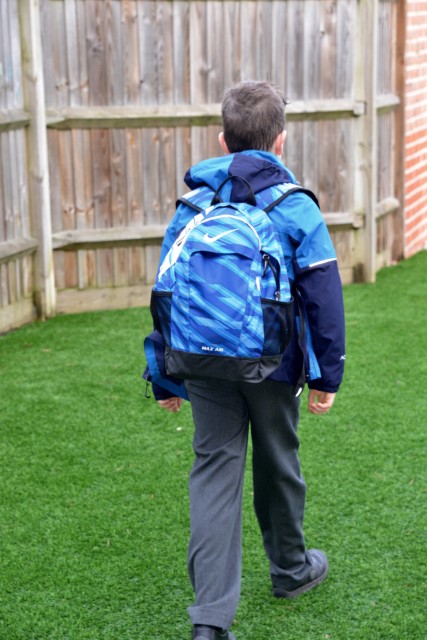 I'm really impressed with all three jackets and would absolutely purchase Berghaus again.
We were kindly sent the jackets from @blacks_online
SaveSaveSaveSave
SaveSave