I've always had the rather romantic notion of spending my days sat by a draughty open window in a sparsely decorated attic room writing a novel with a coffee by my side, my fingers tap tapping away. There are several reasons this dream will never materialise, mostly down to the fact that I don't think I'm a good enough writer to actually write a book unless it was a science textbook or a very short children's book and secondly we don't have an attic. We do have a very messy study, which isn't conducive to writing at all, just sitting here in the clutter and mess makes me want to run away and hide.
My husband suggested a couple of weeks ago that perhaps we should turn the children's playhouse into a photography studio for me, at the time I didn't think we had the space, but after looking at Tiger Sheds, I'm wondering if the corner summerhouse would work, it looks so lovely and airy I think it could be a real sanctuary for me.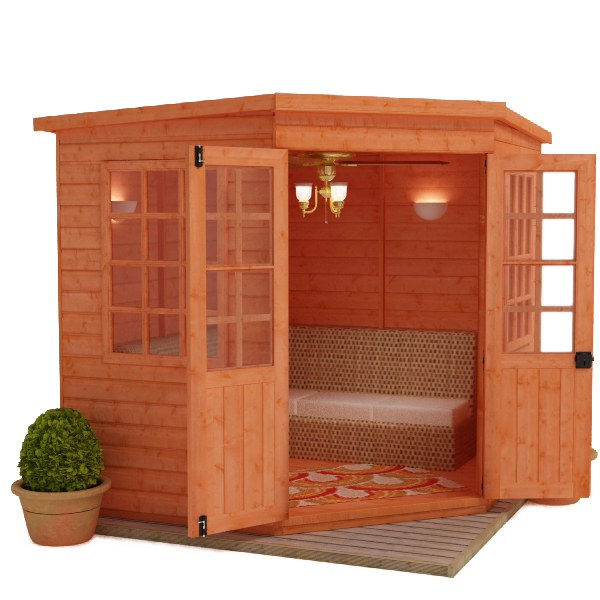 So, what would my dream shed/quiet retreat be like?
You'd reach it by following a path of homemade wooden toadstools and stepping stones with fairy lights for nighttime.
It'd have gorgeous thick carpet, the kind your feet just sink into luxuriously and lovely white washed walls.
One corner would have to be completely white, with a white table and white walls for my Science Sparks videos and photos. Ideally this would involve some kind of wipe clean surface as I'm forever having to re cover the table I currently use with white paper. I'd also need a big light so I wouldn't be constrained by the natural light outside.
Another corner would have an aged wooden backdrop, also for photos.
I'd need a coffee machine to stop me going back to the house all the time.
I'd like a big cosy chair in one corner so I could read a book or magazine, and a second chair for a friend or one of the kids with a stash of board games at the side.
It would have lots of drawers so everything was always tidy and out of sight. The rest of my life is so disorganised that I really need my sanctuary to be neat and tidy.
Hopefully you can get an idea of what I'm thinking with this Pinterest board.
On a different note I'm a bit in love with the Groovy Garage, I LOVE that it has two doors with one a double, and an upstairs. Maybe I could use it in Winter and the kids in Summer, what do you think?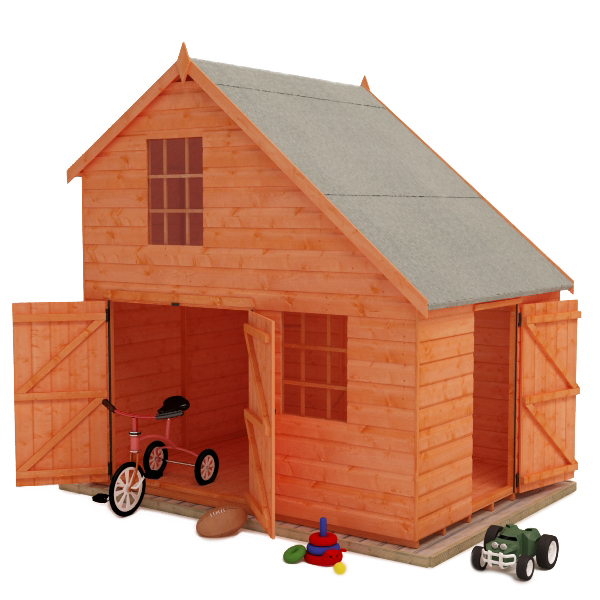 This is my entry into the Tiger Sheds competition with Ana Mum Diary