Towards the end of the summer holidays I started to feel VERY guilty that I hadn't managed to give the kids a particularly exciting Summer. In my defence, I had a 3 month old baby, Sydney was at gymnastics almost every afternoon and Zak did 3 weeks of tennis camp as well as the usual swimming lessons, so it wasn't like we sat around watching TV all day. I also wanted to give the kids chance to play and make things rather than be rushed around all the time.
Facebook is wonderful but also terrible for feeding the Mum Guilt, everyday I'd see photos of our friends either on lovely sunny holidays or doing something exciting while we were hanging around at home, or on our way to gymnastics and tennis. So, to appease my guilt a little I planned in some fun Sunday day trips for after school started. First up was Net Kingdom which I came across when booking GoApe for my 7 year old's birthday treat. I knew the kids would LOVE it so booked straight away and dragged some lovely friends along too.
As soon as the nets came into view the kids couldn't wait to get started. It was quite hard to photograph as it was so big, but you get the idea.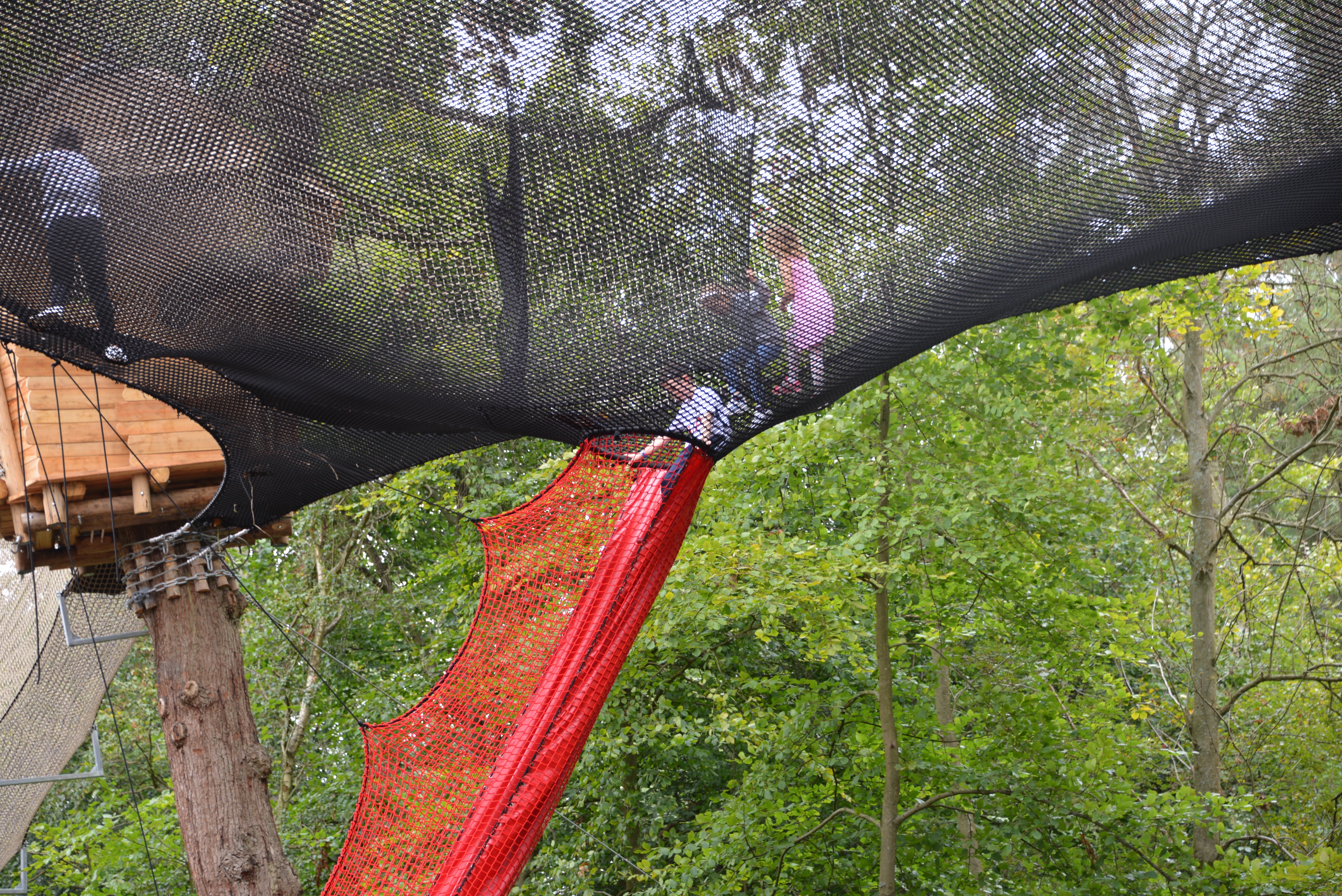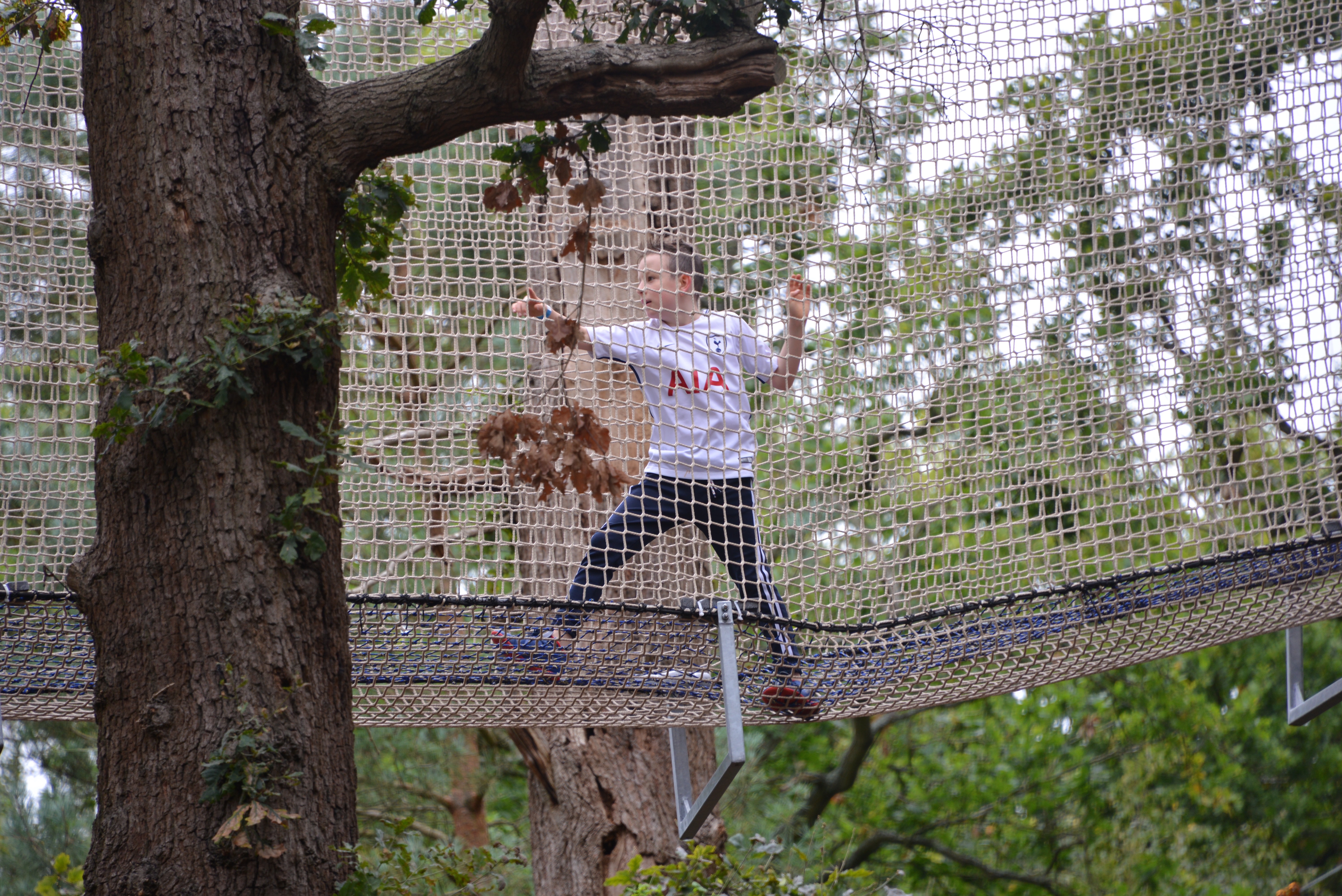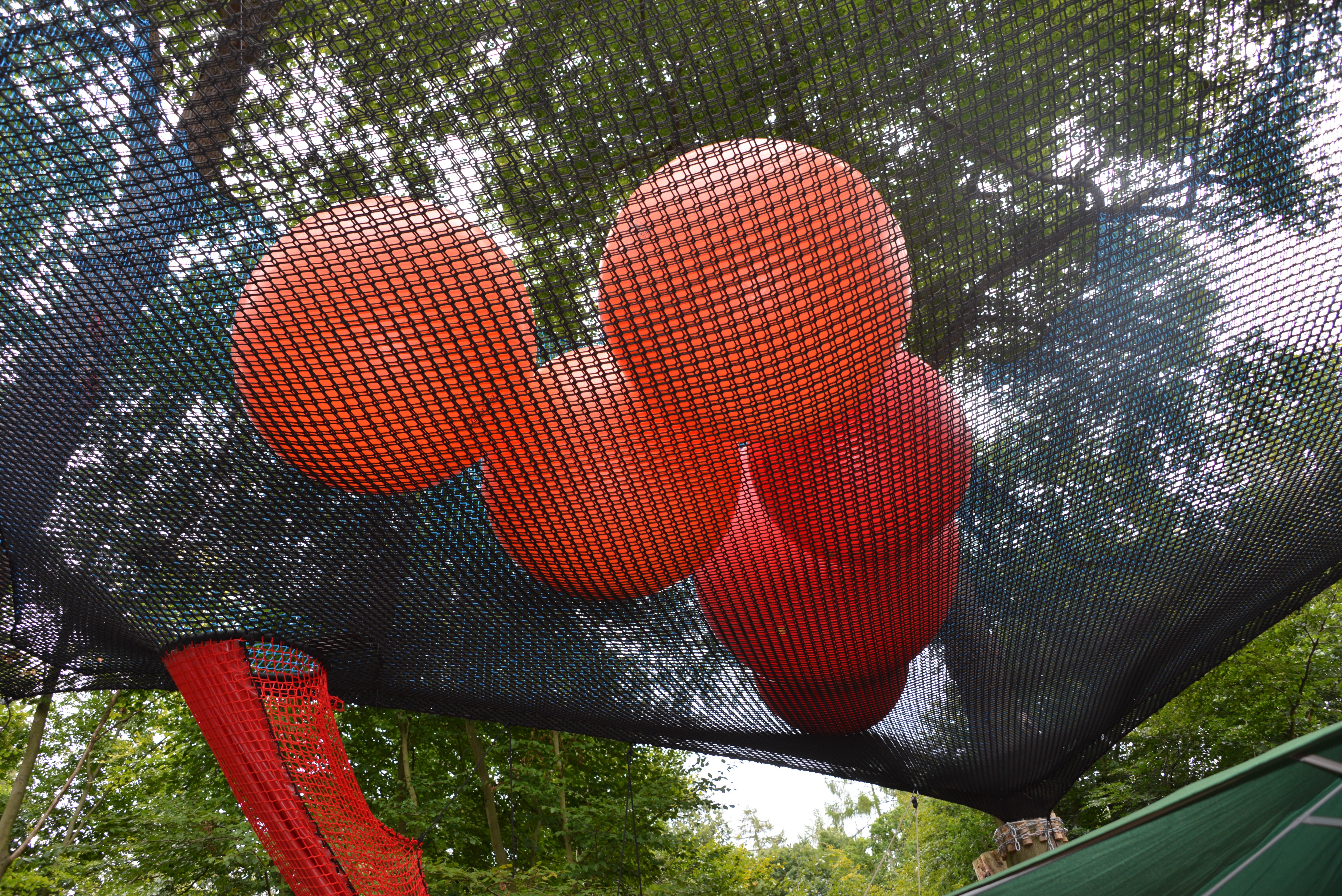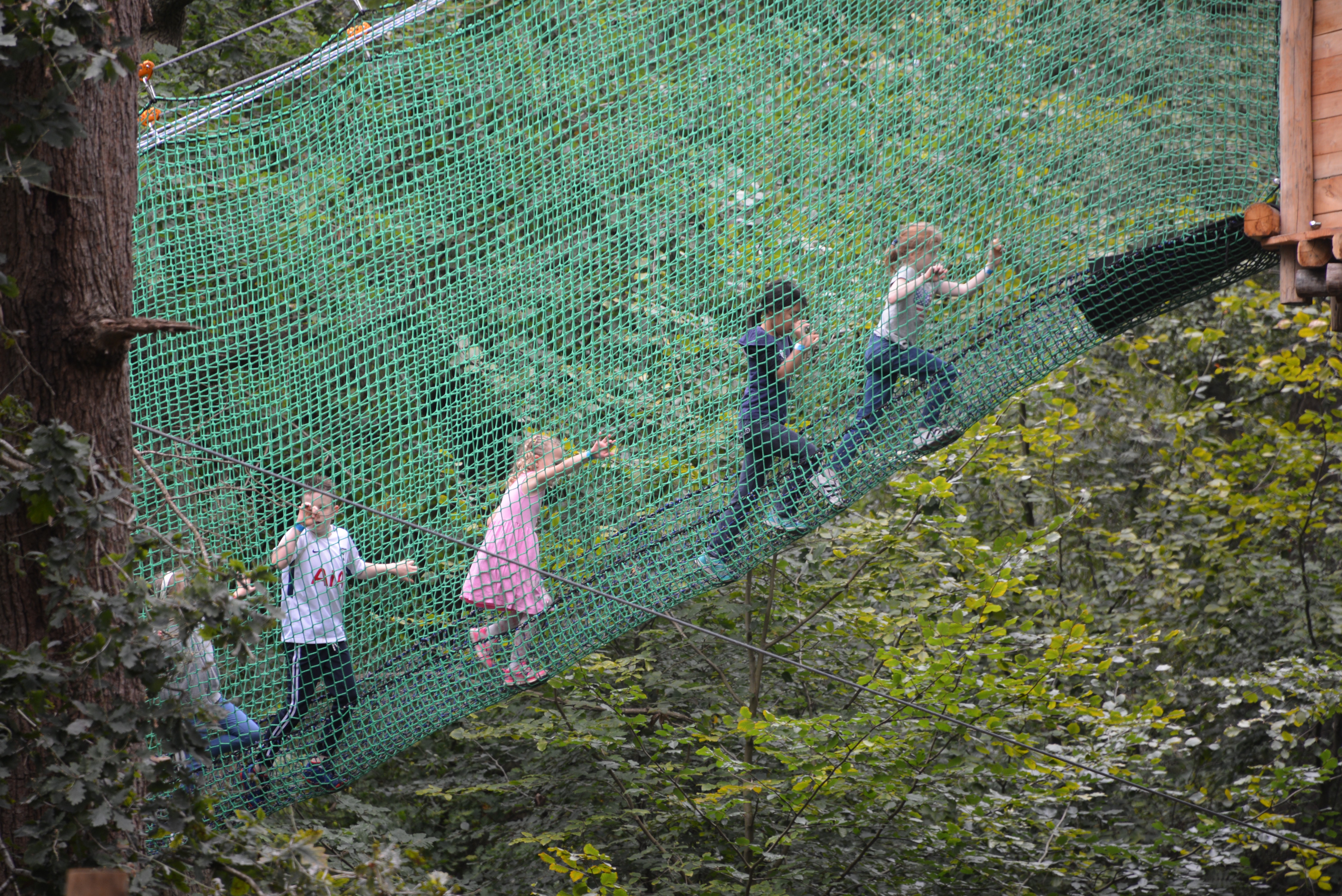 There are slides, little huts, balls to bounce and it's all up in the trees!
How much is it?
Nets Kingdom is currently £20 per child, which isn't cheap, but that gets you 2 hours of treetop fun and my 3 loved it so much they only came down to ask for a snack once in the 2 hours, which is always the sign of a good time.
Can parents watch?
Parents can sit under the nets and watch, there's lots of room and a little snack bar too.
Children aged 1-4 need to be accompanied by an adult.
We had a fantastic couple of hours at Nets Kingdom and would say it's definitely worth the money.
See the website for full details.