I've been in a bit of a daze today, the MAD Blog Awards was a fantastic night, but the enormity of everything always hits me like a tonne of bricks the next day, like a huge emotional hangover.  Much of my life is spent hopping between two worlds, my crazy 'real life' full of school runs, endless trips to and from the sports centre, desperately trying to keep on top of everything, and my 'online life', which in some ways is even more manic. There are so many things I want to do, to achieve. Places to visit, stories to tell, photos to take, people to talk to and posts to read.
The times when those two worlds meet are rare, but very special.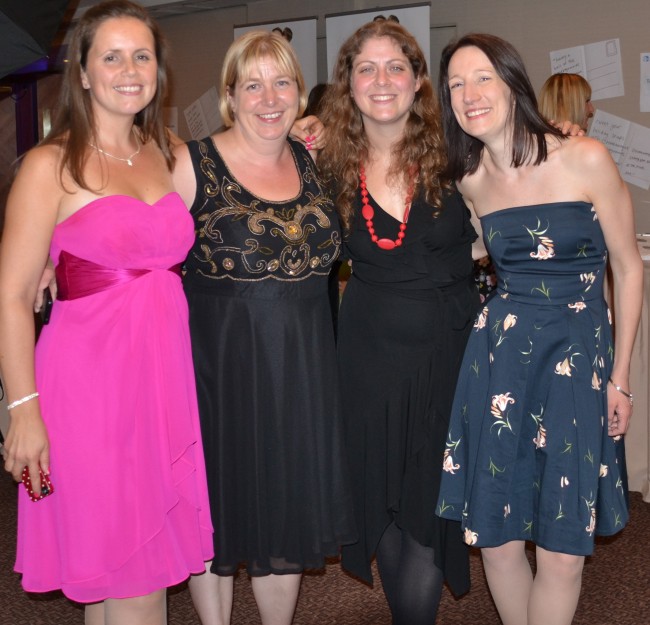 Lately I've been feeling utterly exhausted, wondering if I should carry on, trying to manage three children, blogs, and so many social media platforms is taking it's toll. Finding the balance between earning money and keeping a blog that still reflects me and shows the things I am passionate about is not an easy task, lately I just can't seem to catch up. Through my blog we've had so many amazing opportunities, days out and even weekends away, but by far the biggest and best part of blogging is the people, and for that reason alone, I won't be giving it all up just yet.
On the train before the awards I sat trying to write down what I would say if Science Sparks won. In the 40 minute train journey I filled a book and nothing seemed enough. I couldn't find the words to tell everyone how happy I was to be there, but how sad I was to be there without Kerry, how whenever I smell vinegar I think of her telling me how her whole house smelled of vinegar when she dissolved the shell of an egg and whenever I see something of hers pinned it makes me smile. How I am so proud of what we have both achieved.
There are friends who are always there, leaving lovely comments on posts, following my daily life, who when I meet it feels like I've known them forever. There are people I barely know at all, who hear a song and come over to hug me knowing what that song means. There are winners who even in that moment of shock and elation care enough to mention someone very special.
That room on Friday night was full of amazing talent, passion and creativity, and that is what blogging is all about.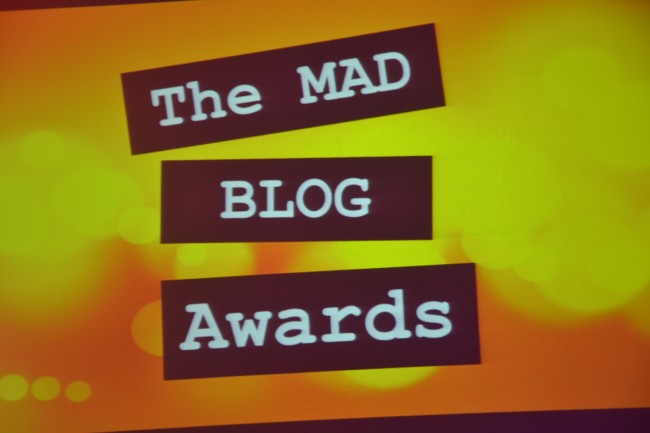 Huge thanks to the Mad Blog Awards team for doing an AMAZING job organising the event. I am hugely grateful and honoured to have attended twice now.
Big thanks also to Annie and Helen for letting me gatecrash their room, and Annie, I am SO glad you won our category, no one deserves it more than you.