I've always been quite pleased with my teeth, apart from not being as white as I'd like, they are very straight thanks to years of wearing braces as a teenager and somehow I have no fillings, but like everything else since having kids my teeth and gums have suffered.
I find the hygienist pretty terrifying with her tales of people's teeth falling out and disappointed looks at my bleeding gums. I bought the toothbrush she recommended and started flossing, maybe not every day, but at least a few times a week, and it did help a little.
I was very keen to try the new Oral B Pro-Expert Premium Gum Protection toothpaste for obvious reasons. We don't have a favourite toothpaste in our house, I generally just buy whatever is on offer.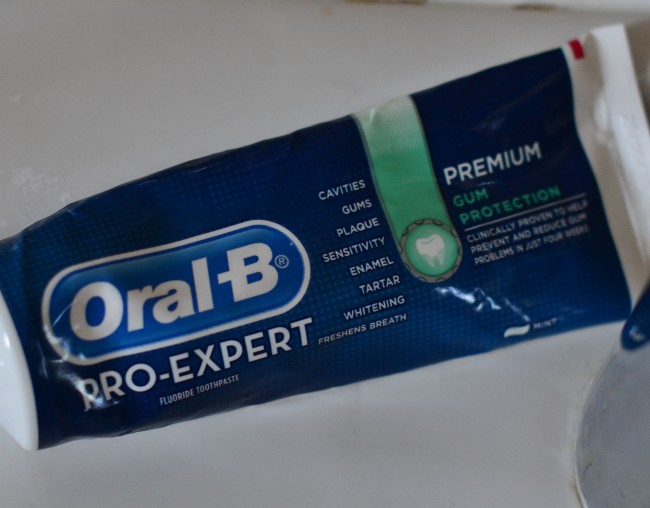 My first impressions were that my mouth immediately felt cleaner and fresher. I've now been using the toothpaste for about 4 weeks and saw the hygienist last week. For the first time in 3 years she said there was an improvement in my gums and teeth. It might be too soon to thank my new toothpaste, but I'll be buying it again anyway, especially as I'm sure my teeth are looking a little whiter too!
For keeping kid's teeth sparkly clean, my top tip would be to buy a toothbrush timer, it's been brilliant for making my three spend longer brushing their teeth.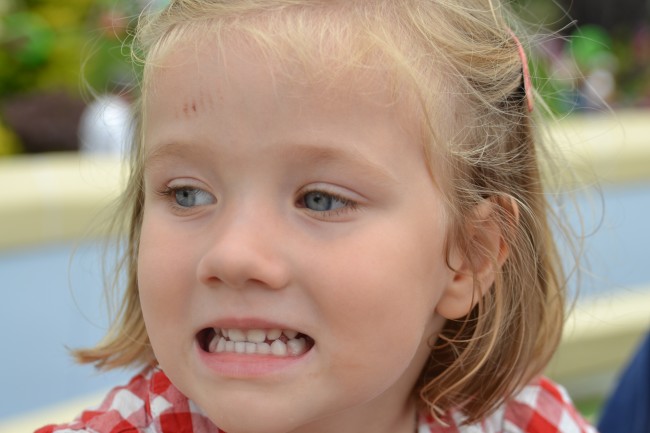 Do you floss? Every day? Or just when you remember?
This post is an entry for BritMums' #ORALBLoveYourGums Challenge  sponsored by Oral-B, promoting healthy gums – something especially important for pregnant women. Get tips and advice on www.oralb-loveyourgums.com