Before children I counted down the days and weeks before a holiday. Packing was generally done late the night before and the whole experience was almost stress free. Post children however it's a different story. I've been mentally planning and packing for last month and while I'm still very much looking forward to a break, the thought of keeping four children happy, entertained, coated in sun cream and safe in another country also fills me with fear.
I've never flown with a young baby either which I think is making me more stressed especially as it's not easy to pop to the shops if we forget something and Charlie's allergies mean food is just a bit more tricky. I'm sure it'll be perfect once we get there, but I'm feeling a bit overwhelmed at the moment.
We didn't go on holiday last year so I've had to buy the children new shoes, swim suits and holiday clothes as well as the usual holiday items. I have a bad habit of starting an online shop and then not finishing it and forgetting so I love an online shop where I can buy lots of things at once. Fashion World has been a complete lifesaver allowing me to buy holiday shoes and swimwear for the whole family, saving me hours of searching around. They have all our favourite brands in one place, I'm so pleased to have found it.
I ordered these lovely crocs for the girls and Zak loves his Toms.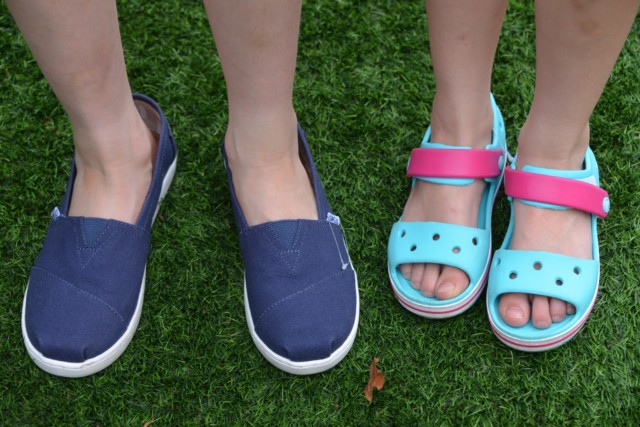 Next on my list to order is this gorgeous Monsoon playsuit which will be perfect for Sydney and Hannah in the the evenings. They both love playsuits at the moment and I really like the ice creams on this one.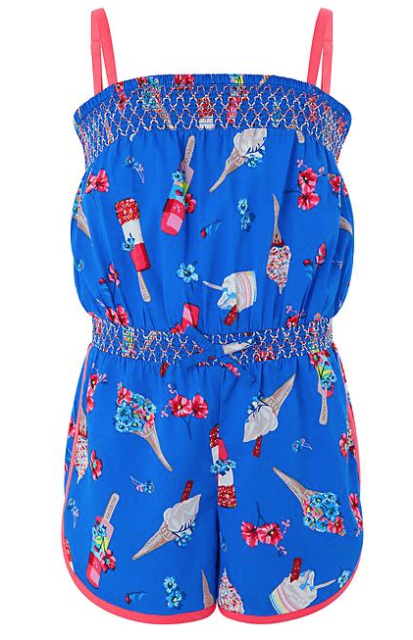 I also really love this playsuit for me, it looks nice and cool, although white probably isn't the best colour with kids in tow.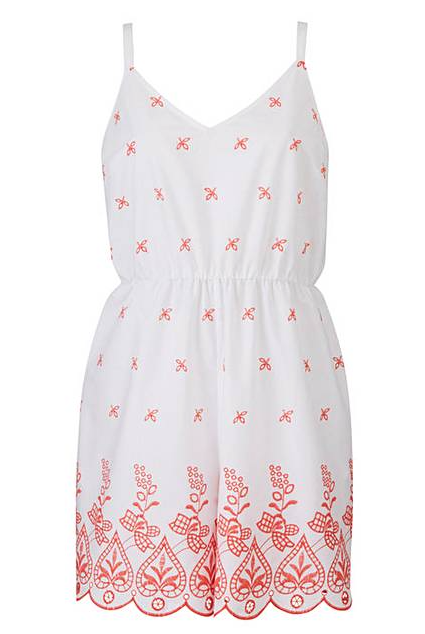 Do you have any holiday packing tips for me? What might I have forgotten? I have lists for my lists at the moment and have already forgotton everything I've already packed! I still need to pick up the giant lollypop float and last minute shorts and sunglasses…I'll never remember everything.
Thanks for Fashion World for the lovely holiday shoes