We didn't have a car last weekend so had to entertain ourselves within walking distance. On Saturday we set off into the woods with a picnic to find pinecones and sticks.
After dinner, I set the children loose with the pinecones and some craft materials.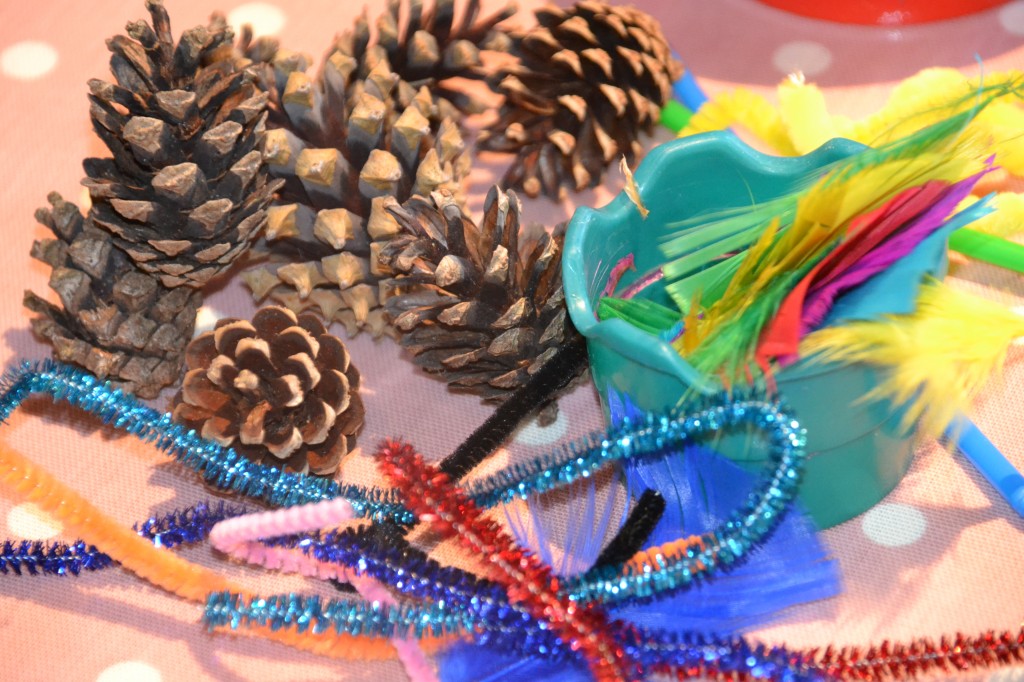 We had a bit of a googly eye shortage, so ended up making one eyed aliens, then Z wanted to make them glow in the dark.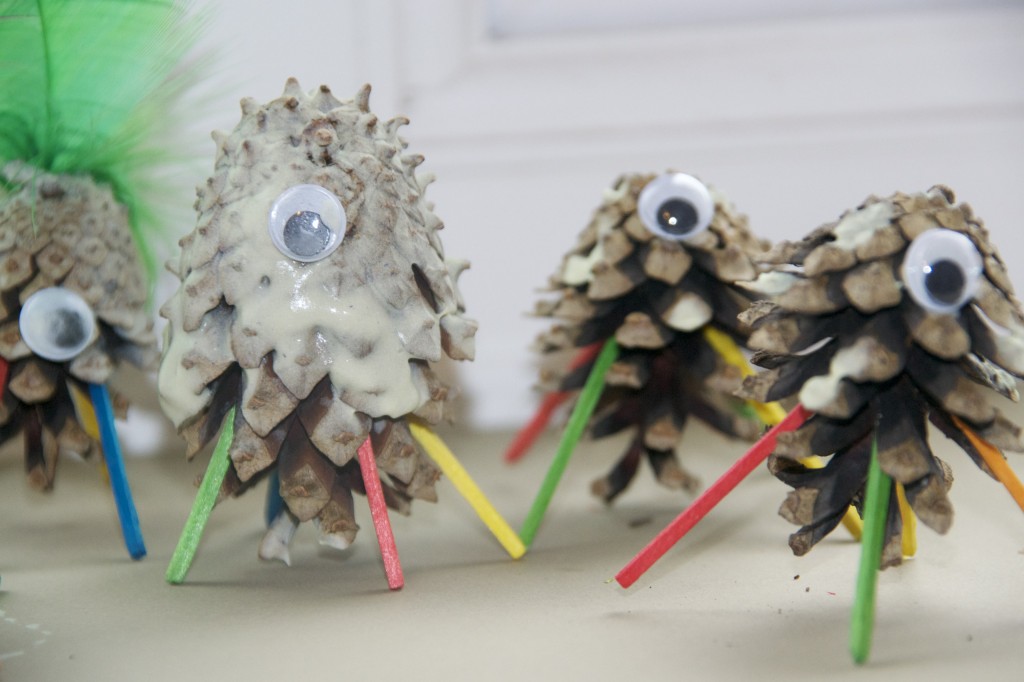 Cutest aliens ever? Sorry about the photo's, its really hard to take good photo's in the dark.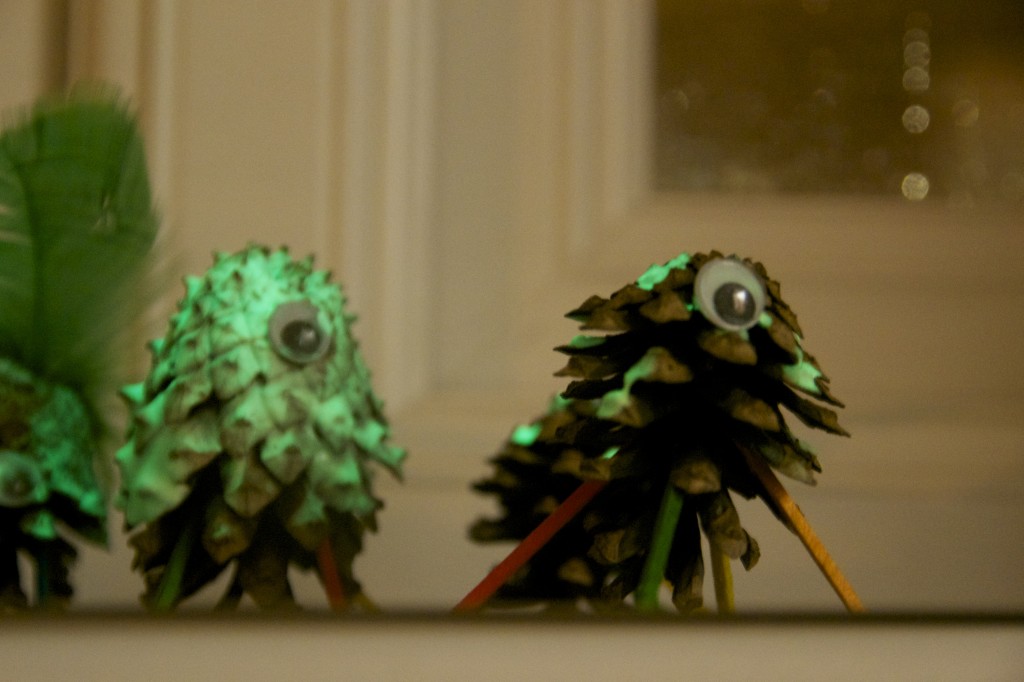 The glow in the dark paint is from ELC.