I am a member of the Collective Bias®  Social Fabric® Community.  This shop has been compensated as part of a social shopper insights study for Collective Bias and their client.
I've been wanting to make a water wall outside for months now, and this shop has finally inspired me to make one. The first thing I did was check out Pinterest for some inspiration, I was blown away by the amazing systems people had built, and slightly concerned that it might be harder than I thought to get the wall to work.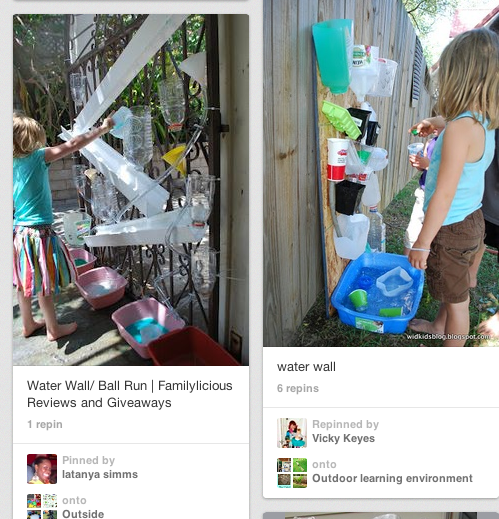 I knew I'd need a trellis or sheet of wood, some tubing and cables ties to headed off to B and Q when the children were all occupied elsewhere. I was quite surprised B and Q was so busy at 10.3am on a weekday, the actual shop was quiet but the queues were quite long at the tills. However,  I managed to find everything quite easily, so the whole shopping experience was pleasant enough. Getting the trellis into the back of the car was the biggest test.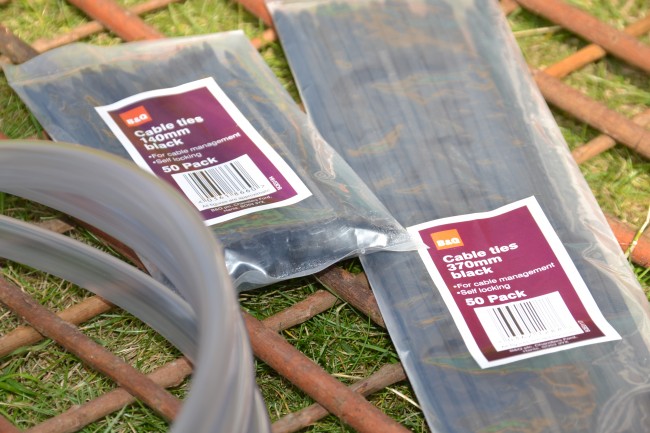 Unfortunately I forgot tubing so had to pop back to B and Q on the weekend. I asked my husband to go and get tubing while I formulated a construction plan. He came back with not only tubing, but an ironing board and a washing line as well!
Once I had a plan, the water wall wasn't too hard to put together. My husband came up with the genius idea of having a colour mixing section at the top and a 'decision maker ' lower down, so the water could take one of  two routes.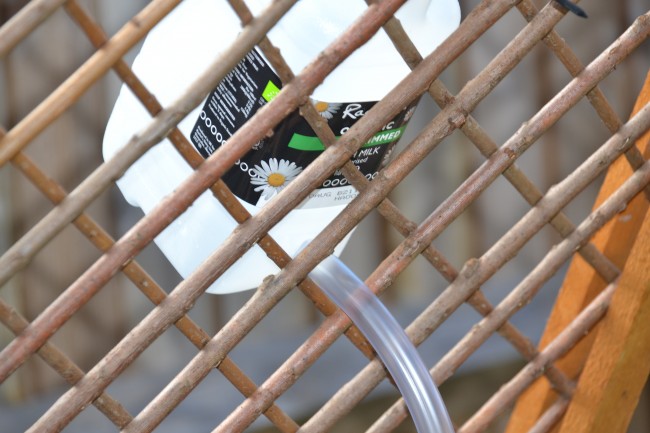 We drilled a hole in the milk carton, pushed the tubing through the hole, then used a cable tie to fix it in place.
This is the colour changing area ready to go.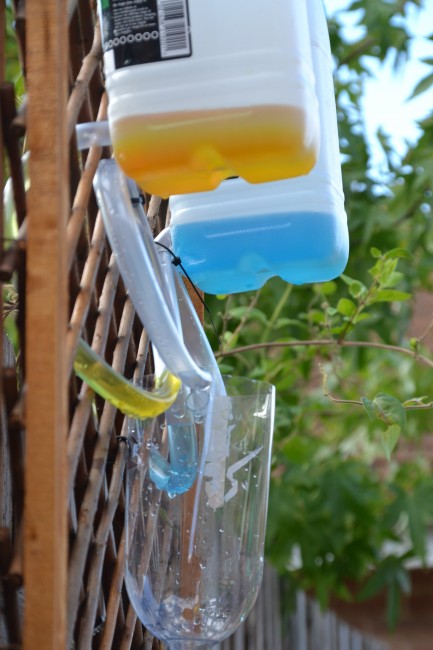 The way the 'decision maker' works is that the top part can tilt in either direction depending on which way the water falls. If it falls to the left it collects in the container and if it falls to the right drops onto the child sitting underneath.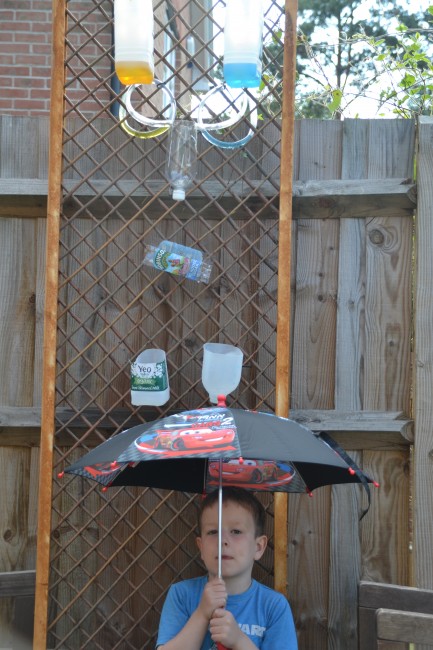 It worked quite well, the colour mixing was perfect.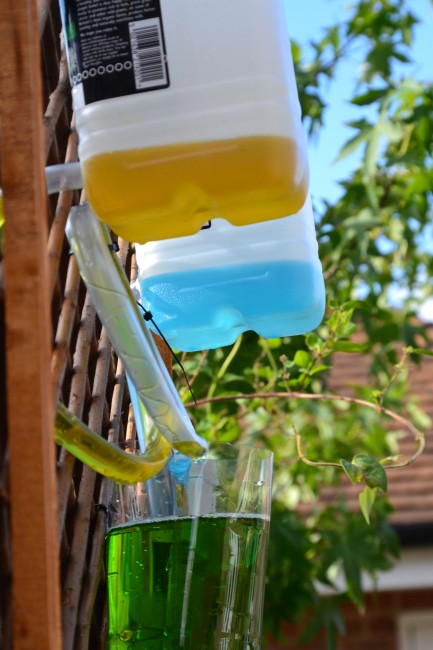 Next time we play with it, I'd like to have more features the children can move around, this one is a also a little tall for them to access easily so we might have to fix the trellis more securely and drop everything down. They did love watching the construction and sitting under it though.
What do you think? What features would you have added to your water wall?
For more photos, see the associated Google + album.