I had my first three children within a three and a half year period. After the third, I really didn't envisage having a fourth. At that point my life was full of nappies and giant plastic toys and it was quite hard to see past the day ahead let alone imagine a day with all three at school. I gave away all our baby things, saving just a few extra special wooden toys. Time does of course have a habit of passing by far too quickly and after my littlest started school, I found myself wondering if our family was as complete as I'd thought. Hannah is now in Year 2 and I am 30 weeks pregnant with baby number 4. In some ways I feel like I don't know anything about baby products any more, I haven't paid much attention in recent years to new gadgets, prams and car seats, but I also feel like this baby doesn't need all the things I bought with the first three. Experience has taught me what the essential items are, which are nice to have and which you don't really need.
My planning so far has been minimal, in fact it was only when I thought I was possibly going into premature labour on Sunday night ( I didn't panic, just took myself off to bed, another benefit of being a fourth timer ) that I started to think I should start to buy a few bits. I've subsequently panic bought a pack of new baby vests and baby gros and written a list of items I want to have before the baby arrives.
Bath Time
I'm a big fan of a simple bath sponge and have just ordered this one from Boots. These don't take up too much space and are easy to store.
If you're planning on buying from Boots soon, they have some great offers on during February.
Week 1 (1-7 Feb): Save 1/3 on Tommee Tippee Closer to Nature Perfect Prep Machine; now £60.00, was: £90.00
Week 2 (8-14 Feb): 300 extra Advantage Card Points when you buy SMA PRO Follow-On Milk 6+ Months 800g
Week 3 (15-21 Feb): Free single wipes pack when you buy Bepanthen 30g Nappy Rash Ointment, £3.39.
Week 4 (22-28 Feb): Only £1 for Pampers New baby sensitive single wipes. Plus a free cuddly toy when you spend £30 on mini club clothing+
Cuddledry kindly sent me their handsfree baby bath towel to review. I bought one of these to use when Hannah was a baby and found it incredibly useful, especially in those early days where you're still learning how to juggle everything you need to hold. These long, super soft and fast drying towels are perfect for drying a baby quickly, easily and with little fuss.
Available to buy for £29.99 from Mothercare, John Lewis, Boots, JoJoMamanBebe and Kiddicare as well as the Cuddledry website www.cuddledry.com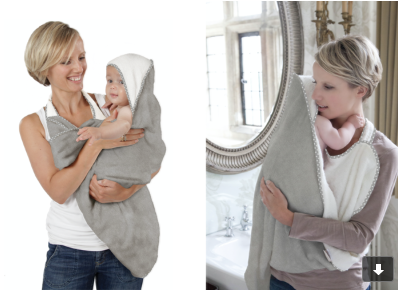 Sterilisation
I plan to breast feed, but I also know that sometimes babies need a little extra, so a steriliser, bottles and some cartons of formula are good to have around. With my first baby I had a huge steam steriliser which I didn't really need, so with Hannah I managed with just a travel sized microwave version which was great for travel as well.
The Milton Solo Travel Steriliser looks perfect for my needs and can be used in a microwave or as a cold water steriliser. It cleans and sterilises bottles, teethers, plastic toys, breastfeeding equipment etc in just 2 minutes in the microwave and doesn't take up too much space.
Milton also have a soother steriliser which will be great for sterilising on the go, this uses cold water and a Milton sterilising tablet, requires no rinsing and is small enough to carry around easily. RRP: £10.99. Available at John Lewis, Kiddicare, Ocado and Superdrug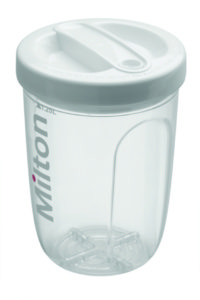 Feeding
I'll probably need a breast pump, but this requires a bit of research and have already bought breast pads and lansinoh nipple cream which I've found to be an essential item in the past. I've also stocked up on muslin cloths for mopping up baby sick and general covering up.
Car Seats
With my other children we had a Maxi Cosi Isofix infant seat which I loved. I'm looking for something similar this time so let me know if you have any recommendations.
Pram 
Prams seem to have changed a fair bit in the last few years, so I'm feeling a bit like I don't know where to start, again if you have any tips let me know.
Sleeping
I am hoping to get a SnuzPod for this baby, I love that it can be a bedside crib for easy nighttime feeding and a standalone crib in the day and the design is perfect for my partially planned new nursery!
Changing
I bought a changing mat with 70% off in the Mamas and Papas sale, so now just need some newborn nappies and wipes. Can you think of anything else I should have before the baby comes?
Win a Soother Steriliser from Milton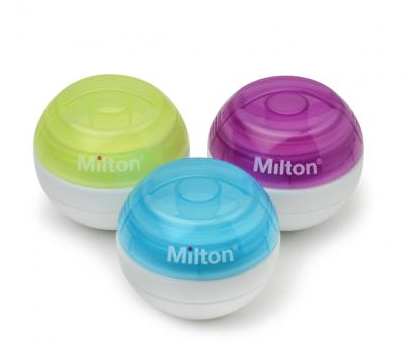 a Rafflecopter giveaway
Terms and Conditions Closes Midnight 11th February 2017 Winner will be selected by Rafflecopter and noticed via e-mail on the 13th February 2017 The prize is non-refundable and no cash alternative will be offered. The prize is non transferable. UK delivery addresses only Entrants must be 18 years or over. Prize is one Milton Soother Steriliser