This is my little girl yesterday at Alice Holt, which is a big forestry commission park. Little S made the most of the sun by flinging her coat at me as soon as we arrived announcing 'It's summer Mummy' and then running off.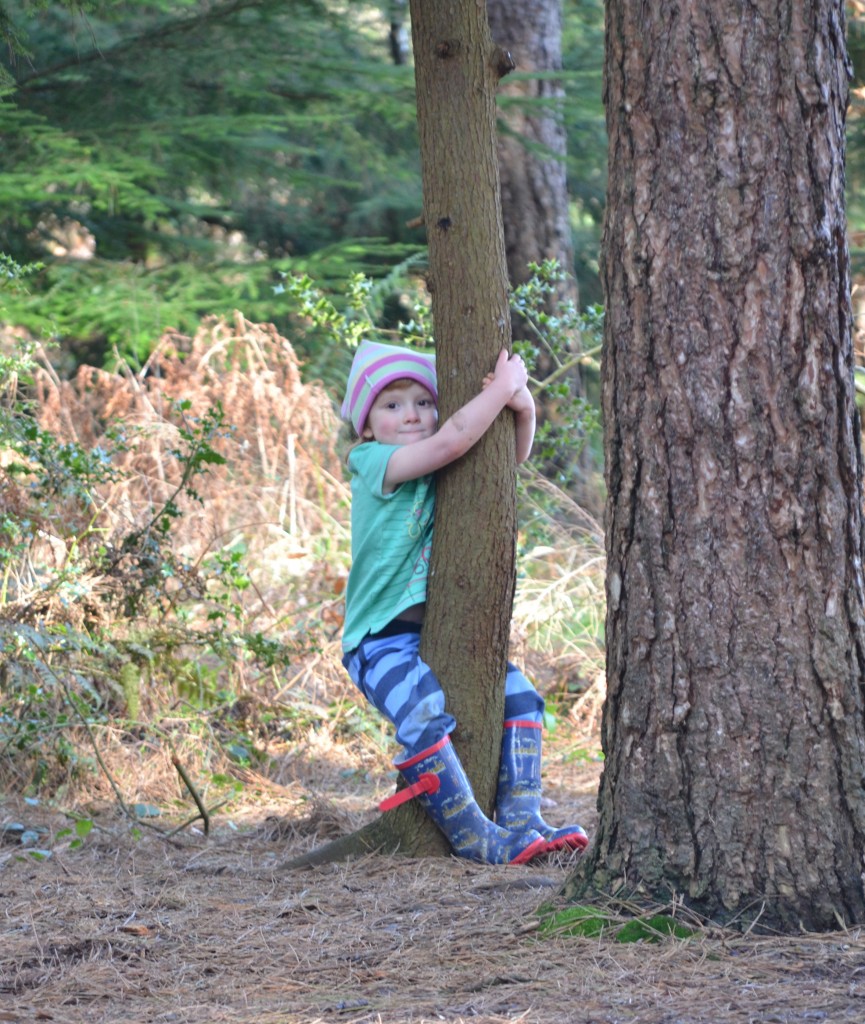 We climbed trees, jumped over streams, built dens and generally got very grubby and messy. S is very small for her age, but not dainty at all, she managed to keep up with with three older boys that day and quite possibly ended up the dirtiest of them all. She never fails to surprise me with her determination, energy and fearlessness.
S asked me to take this picture of her,  on the other side of me H was stamping in a puddle spaying me with flying mud, but it was worth it.
This post is Emma's entry into the Printerpix Photo competition for the 2-4 category.