Mother's Day is a day that I think gets better the older your children are. I don't expect anything at all, a homemade card, hug and kiss is more than I need, but it's always lovely when your children show appreciation in their own way.
Last year Zak took his pocket money to school and bought me some lovely gifts from the present sale hosted by the PTA. He choose a latte flavoured bath bomb because I love coffee as well as chocolate and a cute flannel. Sydney and Hannah made me a card and peanut butter and chocolate flavoured flapjack.
This year we probably won't do much for Mother's Day at all as Zak has a gymnastics competition, but I am really looking forward to watching him and spending the day as a family. Life has been very busy for the last few months, and my favourite part of the day is currently the calm just before bedtime when we snuggle up to read a bedtime story together.  Recently we've been really enjoying these Mr Men books kindly sent from Egmont.
Mr Men – My Mummy
The Mr. Men My Mummy book is the perfect book for this time of year, talking about how much a Mummy does and why they are so special. We giggled a lot reading about how I love eating cake and how my children are always hurrying me along when I start talking at gymnastics or the school gate!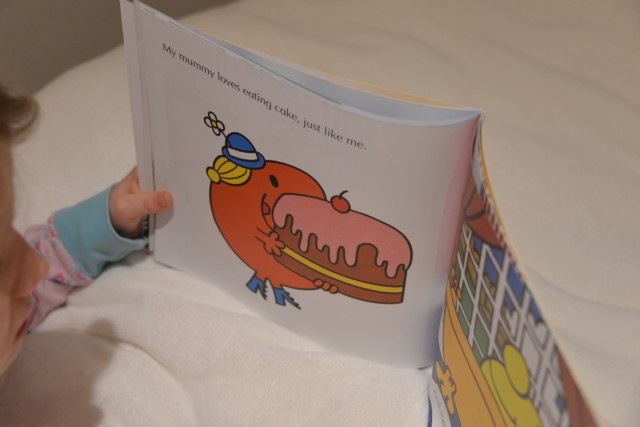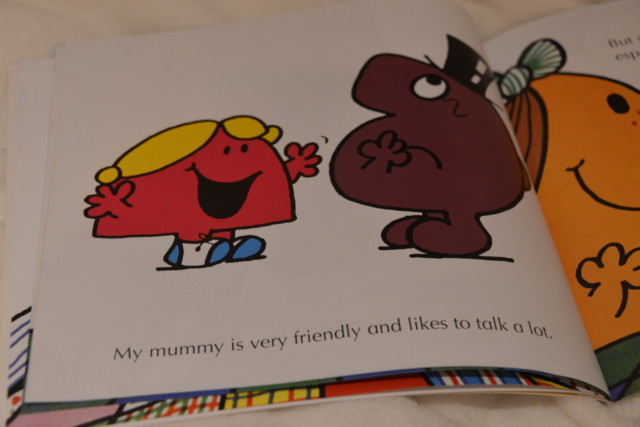 I especially love the  three pages at the back where children can answer questions about their mum and draw a picture of what she looks like too. Hannah has promised me she will fill it in before Mother's Day on Sunday so I'm very much looking forward to finding out which Little Miss character she thinks I am most like!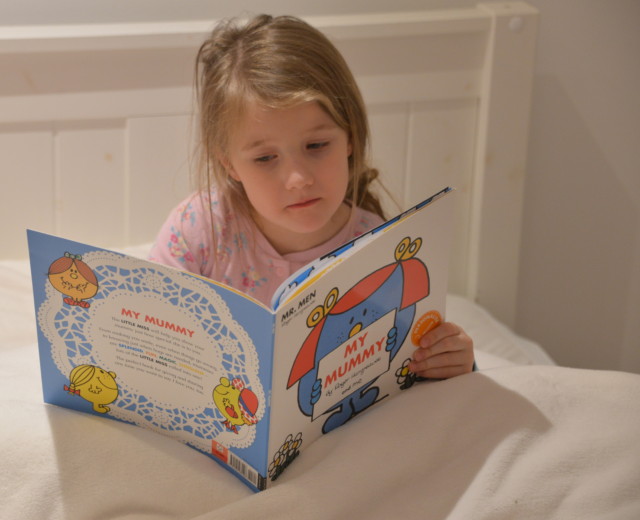 We've also been enjoying Mr Strong and the Ogre and Little Miss Princess and the Pea. I love how there are so many Mr Men and Little Miss books to choose from now. I was really surprised at how big the range is. Next on our list is the How to Draw Mr Men book which looks fantastic.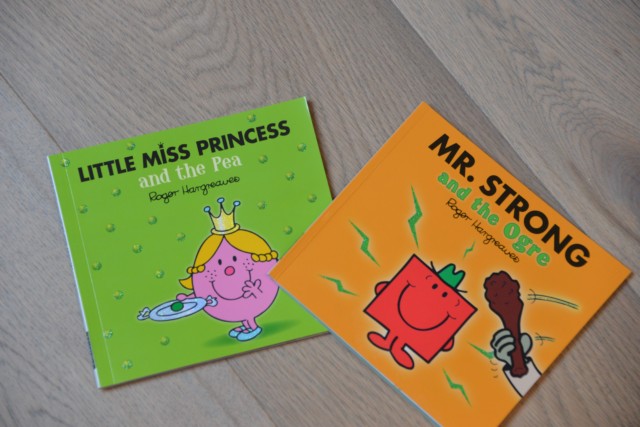 Do your children read Mr Men books? They are such a valued part of our book collection and something I will definitely keep for future grandchildren!
To win your very own copies of the Mr Men books above complete the Rafflecopter form below.
a Rafflecopter giveaway
We were kindly sent the books above from Egmont.