After what felt like weeks of rain and gloomy weather we were all thrilled to see some sunshine this weekend. Charlie and I have tried to get outside as much as possible even in the rain, but it's been so bad that one day we went for a walk and only managed to get from the back to the front door, it was SO awful! He has LOVED the puddles though. There's an especially large one on our walk to school which tends to take over the whole path, twice he got his shoes so wet they took 2 days to dry out again ( he was only wearing shoes as his wellies were too wet to wear from earlier in the day ). Luckily the rain held off for our day at Little Welly though.
Our lovely sand tray turned into sandy soup that finally today dried out again ( yay for sunshine ) and everything has just felt a bit damp. I did start to panic mid week as our tumble drier stopped working, everyone was low on clothes and there was no other way to dry anything. I'm not generally one of those people who gets excited about hanging clothes out to dry, but I was so relieved to finally have a line full of dry clothes on Friday!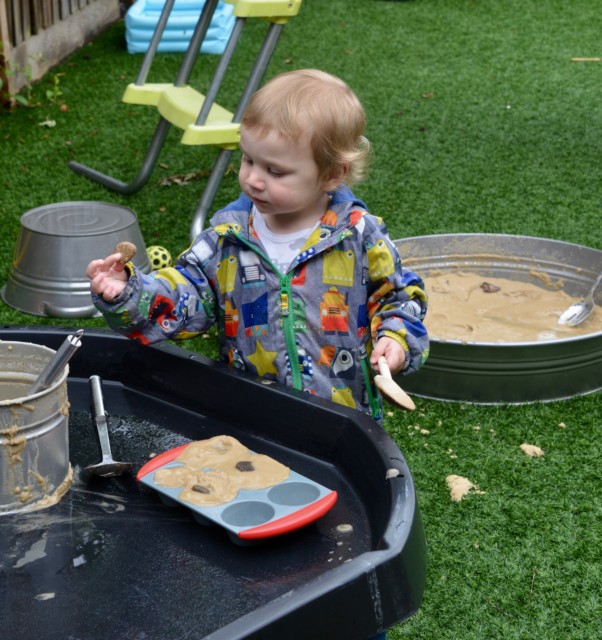 Rob is definitely ready for summer and holidays with his super smart new sunglasses from SmartBuyGlasses . There are lots of great brands available including Ray Ban and Oakley ( my personal favourite ) and all at great prices too!. They also sell normal glasses frames, so I might take a look next time I need a new pair.
That's one thing to cross off my holiday list anyway, just several hundred more things to plan, research and purchase and I might finally get a break!
How are your summer holiday plans coming along? I can't believe how fast time is zipping by at the moment, it'll be the end of term before we know it.