We've had a lot of work done on the house over the last 12 months with a garden renovation and then loft conversion that led to needing to paint the hall, stars and landings. We've also painted the nursery for our new baby and changed our downstairs playroom into a library replacing the marked yellow walls with a lovely grey colour. Each time we paint I'm surprised at the difference it makes. Our rooms feel lighter, cleaner and just generally so much better than before.
Our living room is currently one of the worst rooms in the house. We have a dark purple feature wall, which is very patchy as we had a leak and my husband painted over the damaged patches with the wrong shade. Luckily Valspar have come to my rescue and sent us vouchers for paint and materials to redecorate the room.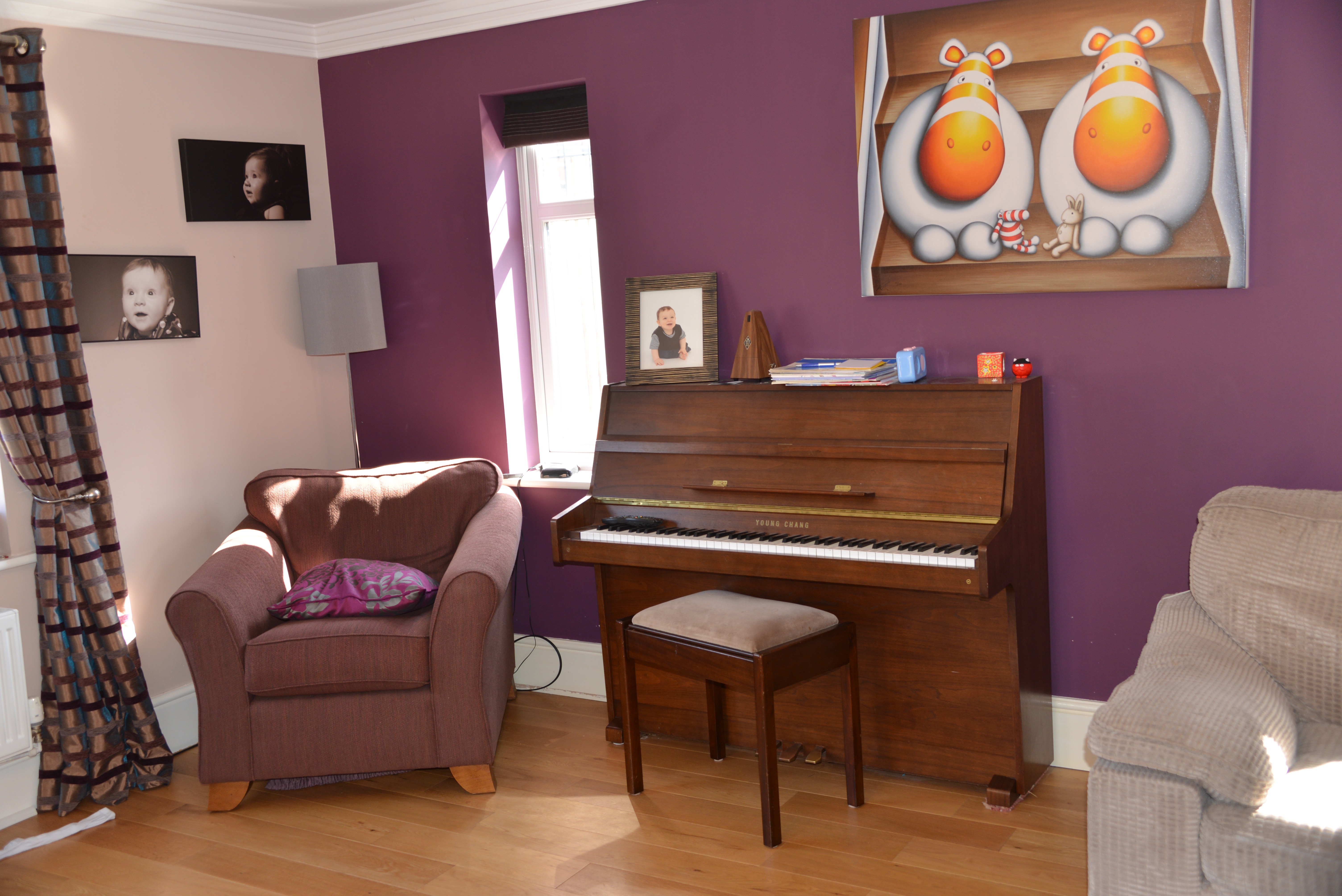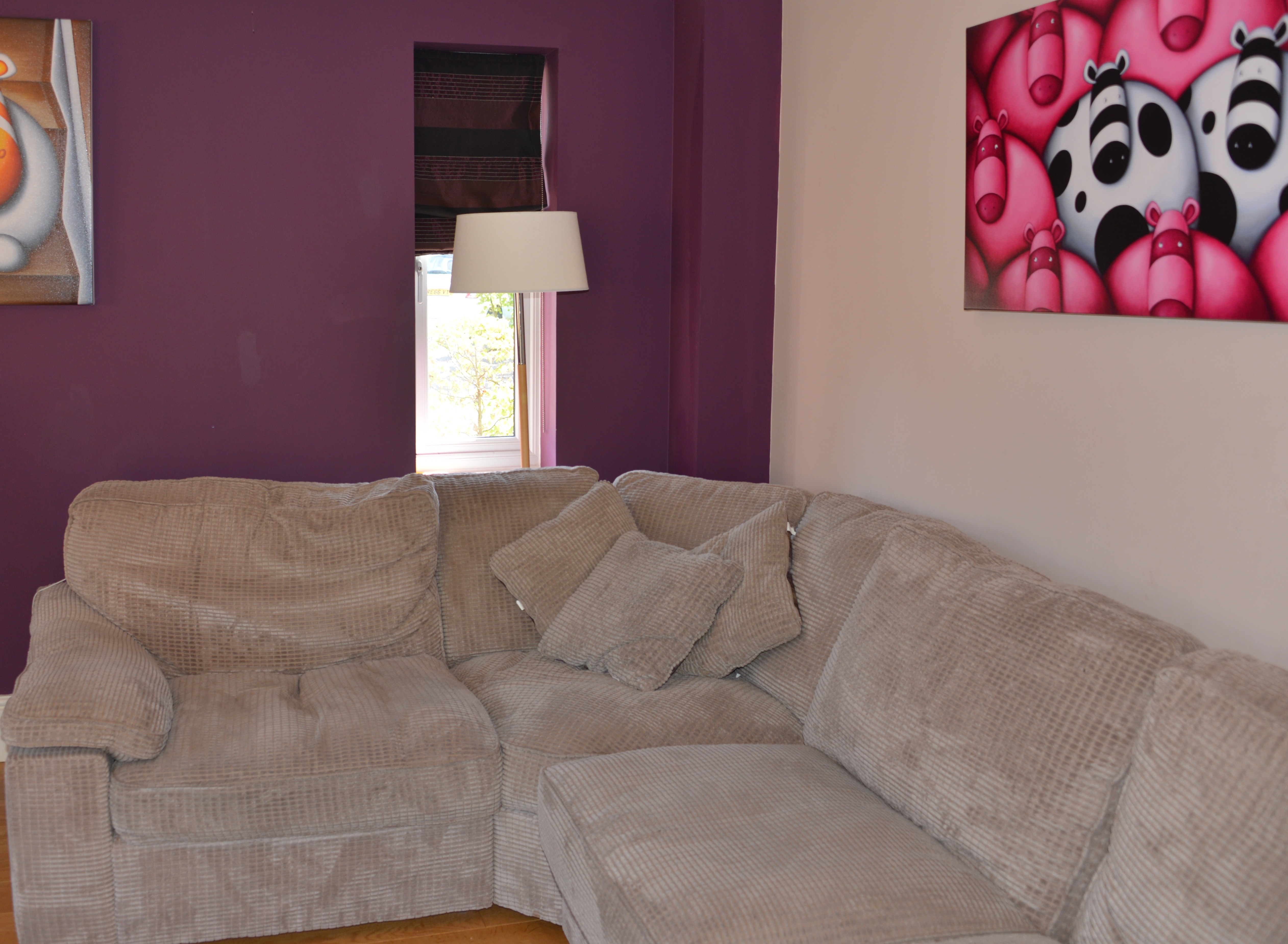 My plan was to make a radical change and swap the purple for a green or yellow colour, but that would mean buying new curtains and other accessories so we've decided to just change the shade of purple to something less imposing and also slightly lighten the rest of the room.
What do you think of Purple Plumage and Virtue?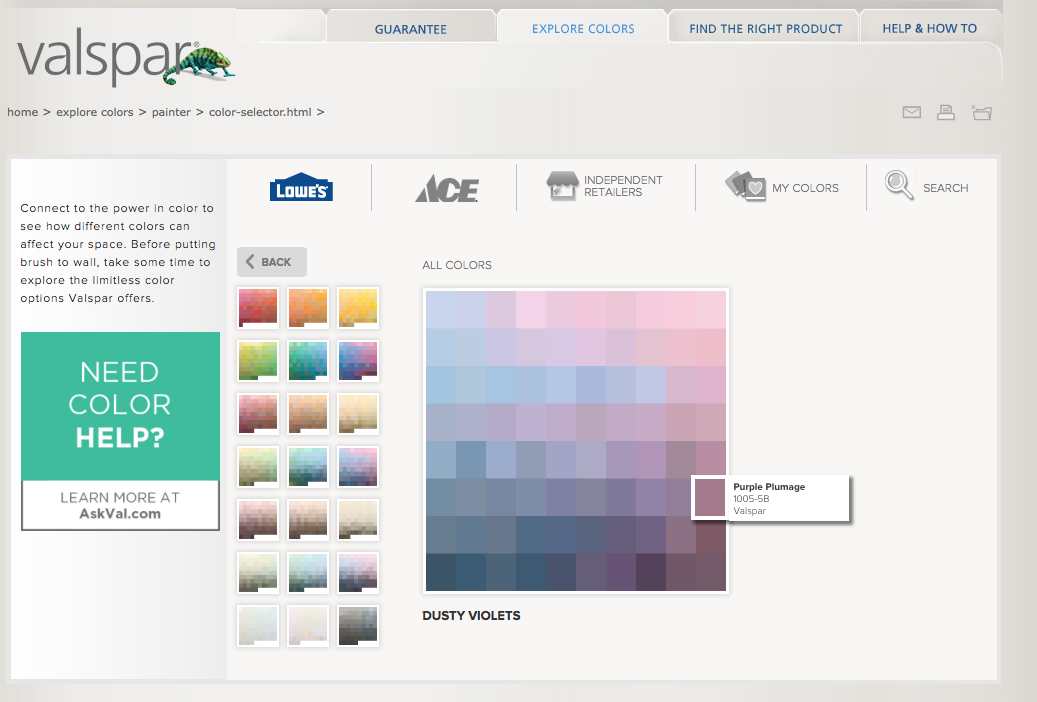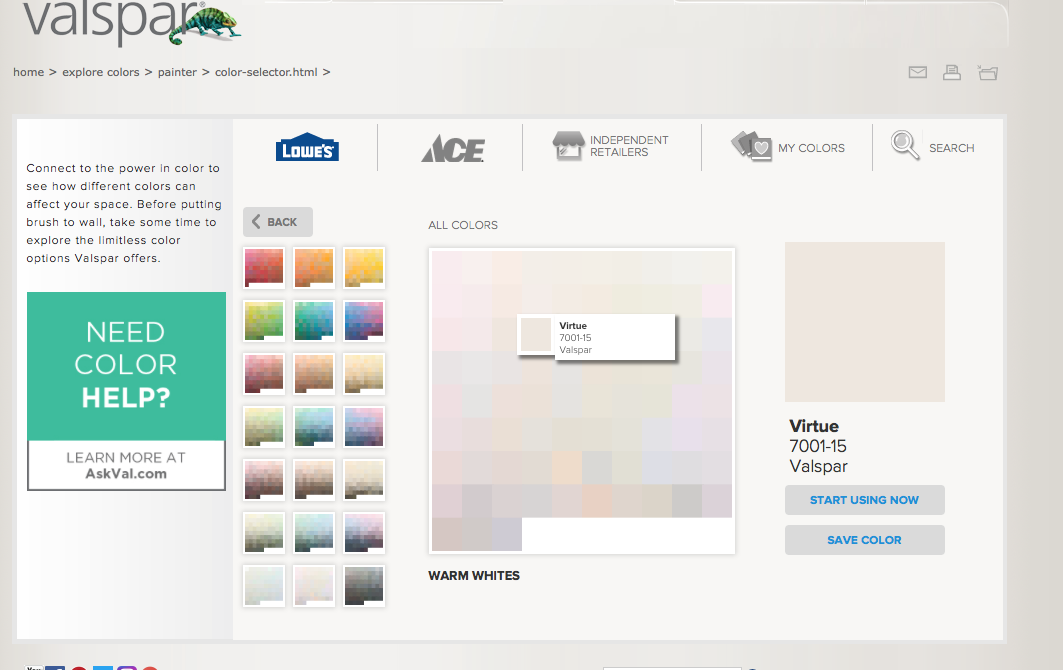 We're hoping to start painting this week, so do pop back to see how we get on.
I'm really excited about using Valspar paint too, especially as they are splatter resistant ( I am not a careful painter ) and wipeable, as with 4 children we definitely need wipe clean walls!
Thank you to Valspar for having us on board