You might have spotted that Calpol have a great competition running on their Facebook page called Second Chance Saturday. The competition will give a few children the chance to experience something they missed out on because of being poorly.
All you need to do to enter is go to the Calpol Facebook page and complete the entry form explaining what experience your child missed out on and why.
If I was to enter I'd probably pick the time we couldn't go on our holiday to Center Parcs as Z came down with chicken pox the day we were meant to go. We'd booked the break with some friends who had a very young baby so couldn't risk him passing it on to her.
If you want to enter, act quickly as the competition closes Monday 13th November.
Calpol have set me challenge this week to take an instagram photo a day for the next 5 days, each giving a little insight into our family life.
Today's photo is little H using her tag reader to read 'The Little Mermaid' while I warm up after the frosty school run with a cup of tea.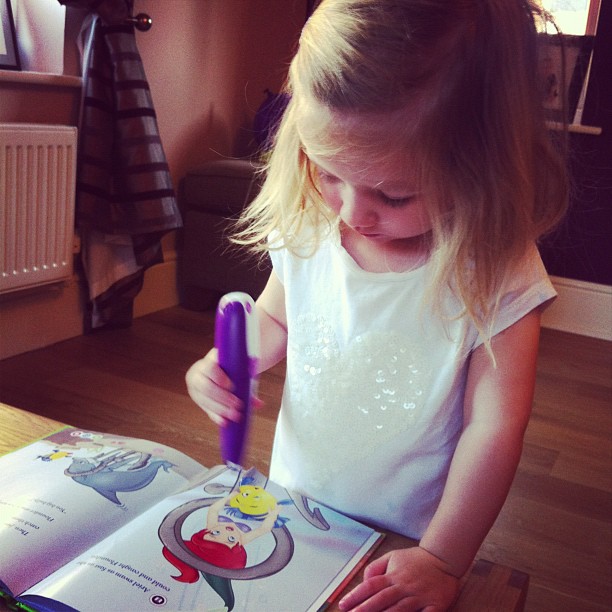 Don't forget to pop back tomorrow to make sure I'm doing the challenge!
This is an advertorial post.