Last Friday, Crystal Ski kindly invited us for a morning of skiing and snowboarding at The Snow Centre in Hemel Hempstead, if I'm honest I've been a bit scared of getting my snowboard boots back on after NINE years, and was more than a little concerned I wouldn't even be able to stay upright, but the kids loved the ski lesson they had there over Summer so I pushed my fears to one side and it was AMAZING!! It did take me a good 10 minutes to force my feet into my neglected boots, but once that board was strapped on my love of all things snowy came rushing back to me.
The kids couldn't wait to get back on the snow and Zak especially was amazing, even managing to turn on his little skis. We definitely need to take him to a proper mountain, it would be such a fab experience for him.
This is me with Sydney and Hannah ready get started, both girls had a great time on their skis although definitely need a few more lessons. They also adored painting, drawing and chatting with the Crystal Ski childcare staff, who were just lovely. I've always been a little nervous about using childcare on a ski holiday but meeting the ladies on Friday has given me confidence that not only would my children love spending time in childcare, but that they'd also be safe and very well looked after.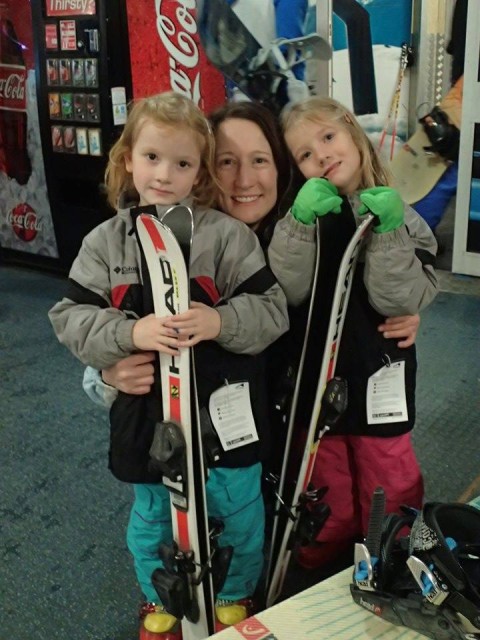 Do you have any recommendations for ski holidays with kids? I want to stay somewhere quite luxurious, with a safe area for kids to learn, a great ski school and relatively short transfer from the airport to the mountain, quite a big ask I know.
I've been looking at these recommended family resorts on the Crystal Ski website and quite fancy the Le Village Apartments at Les Arcs 1950. I really like the idea of the centre being pedestrianised and of course ski in, ski out is always a huge bonus.
Where would your ideal ski destination be?
Many years ago, pre-children, back when we could get a last minute bargain and go on holiday at the drop of a hat, Rob and I went to Breckenridge for 8 nights. It was the most amazing experience, the powder bowls were just magical to board into and we were lucky enough to also board at Vail and Beaver Creek which was a probably a once in a lifetime opportunity. Of course now with kids our priorities are a little different and I think Breckenridge would be too cold, although I would love to take them back when they're older. The town had this magical high street, full of twinkly lights and Christmas shops, we really didn't appreciate how lucky we were at the time, but I definitely would now!
Whistler is also on my "must-ski" list, I need to start saving up!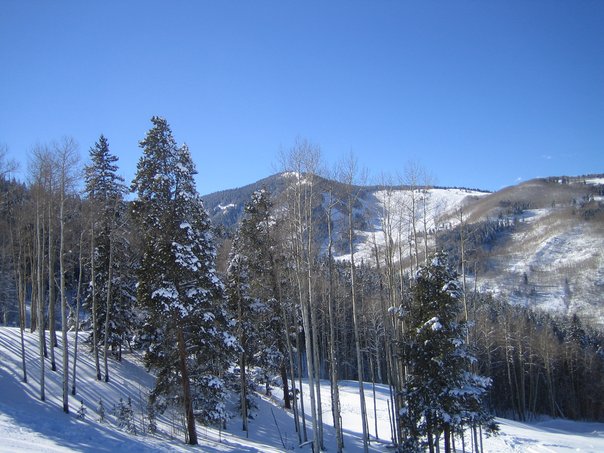 Thank you very much to Crystal Ski for getting me excited about a snowy holiday again.