Earlier this week we made a bit of a mess. Yellow Moon sent us these fun Chinese lanterns. I had the bright idea to splat paint them, as S loved it so much last time.
I covered the floor ( not enough as you can see ), gave the girls paintbrushes and left them to it.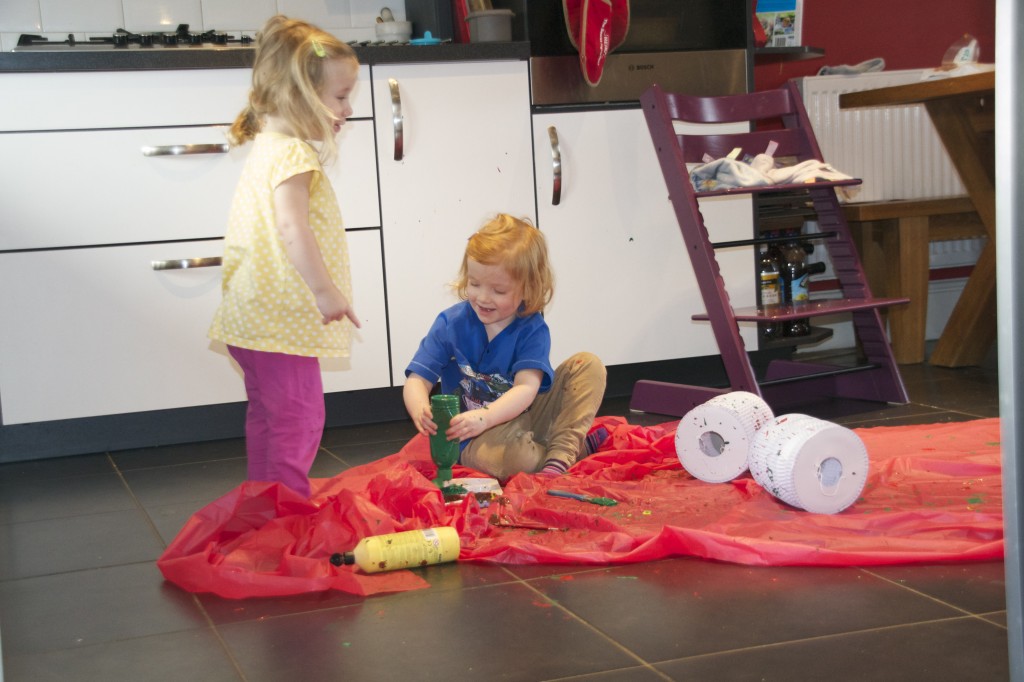 As it turned out, the girls did not have best aim, we had paint on the cupboards, on the floor even on the ceiling. Then just as they were in full paint flinging flow the phone rang, so I left the room for a second. When I returned they had decided they needed a bath and walked up the carpeted stairs with green paint all over their feet!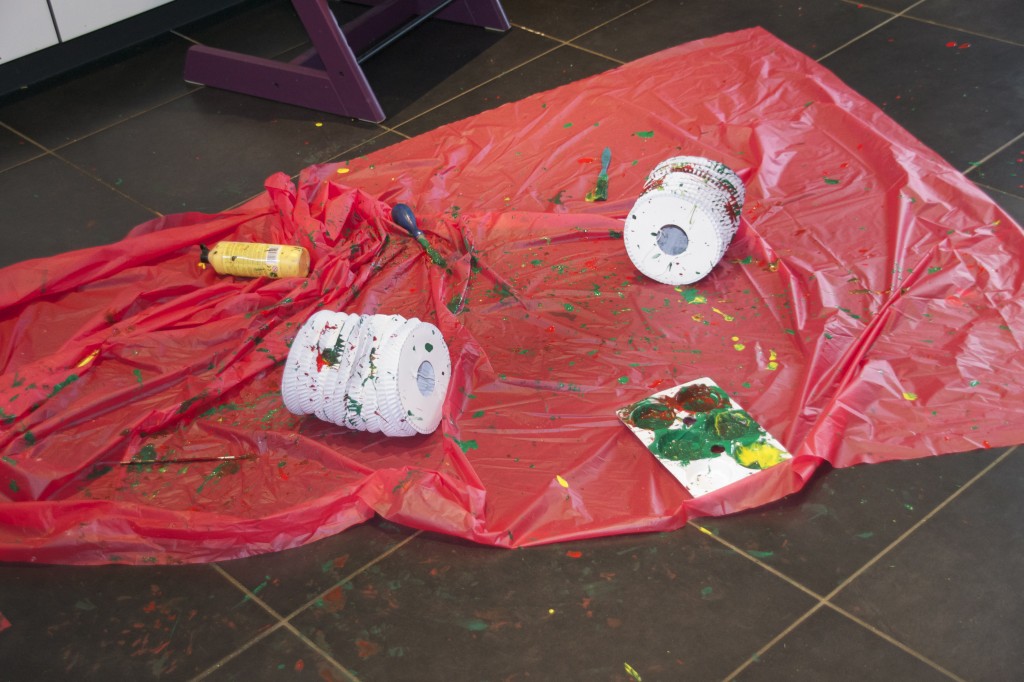 Still we all had fun, and the finished lantern's looked quite cool!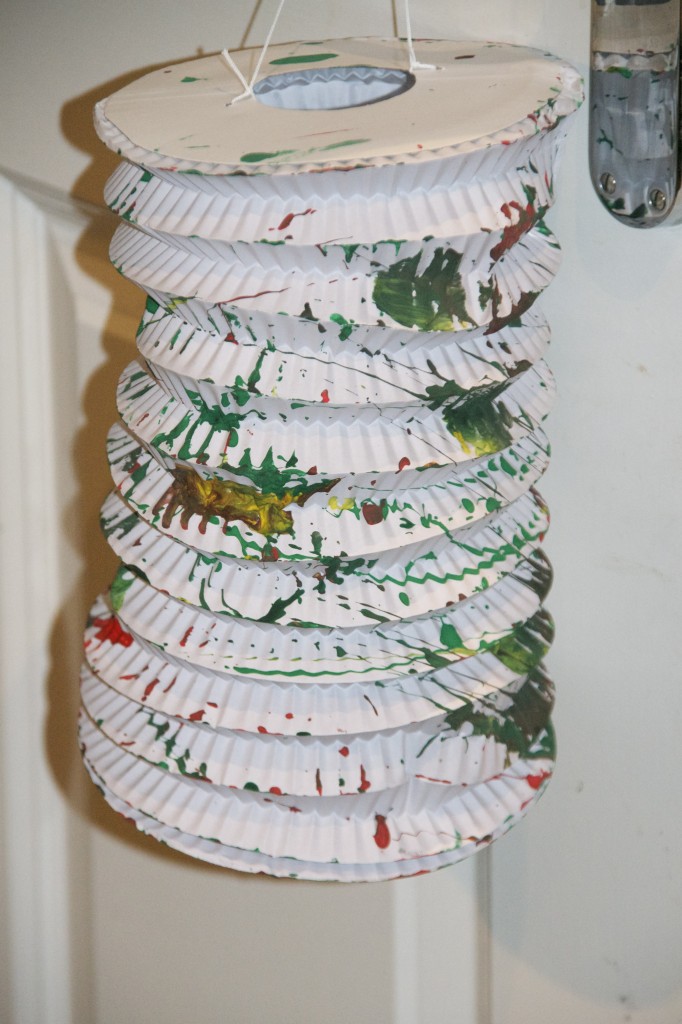 We've also made crackers for the Grandmas. The children coloured them in and then I helped put it all together. The pack comes with all the bits you need. Z and S had such fun with these, and at just £2.99 for 6 they are very reasonably priced.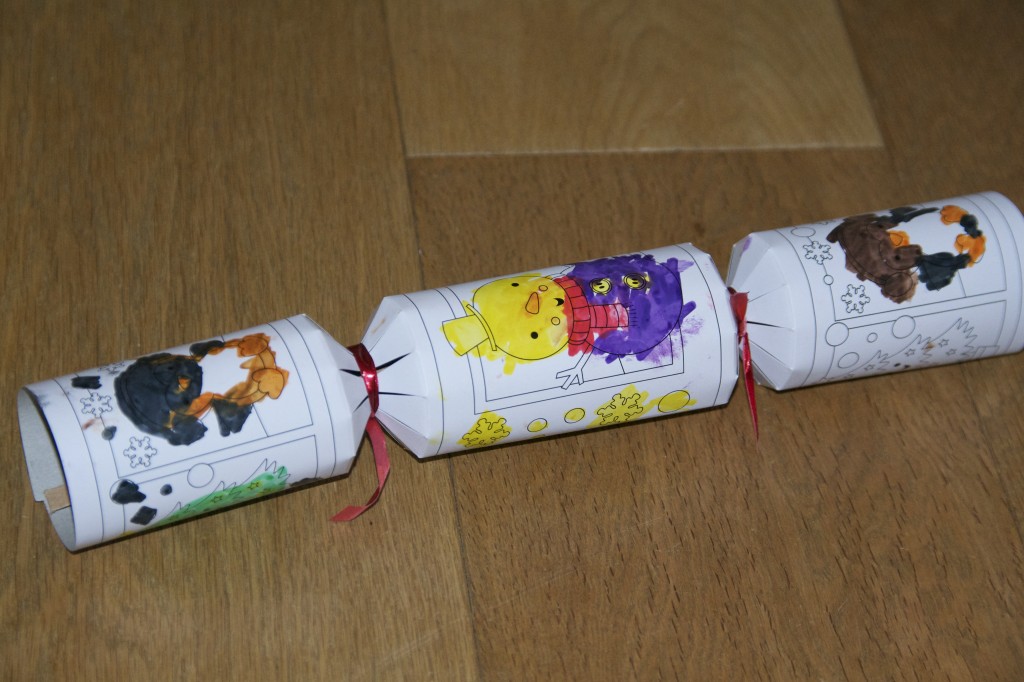 S and H also loved putting together these foam snowflake wands. The kits comes with everything you need to make 4 wands, and again priced at just £2.99 they are great value.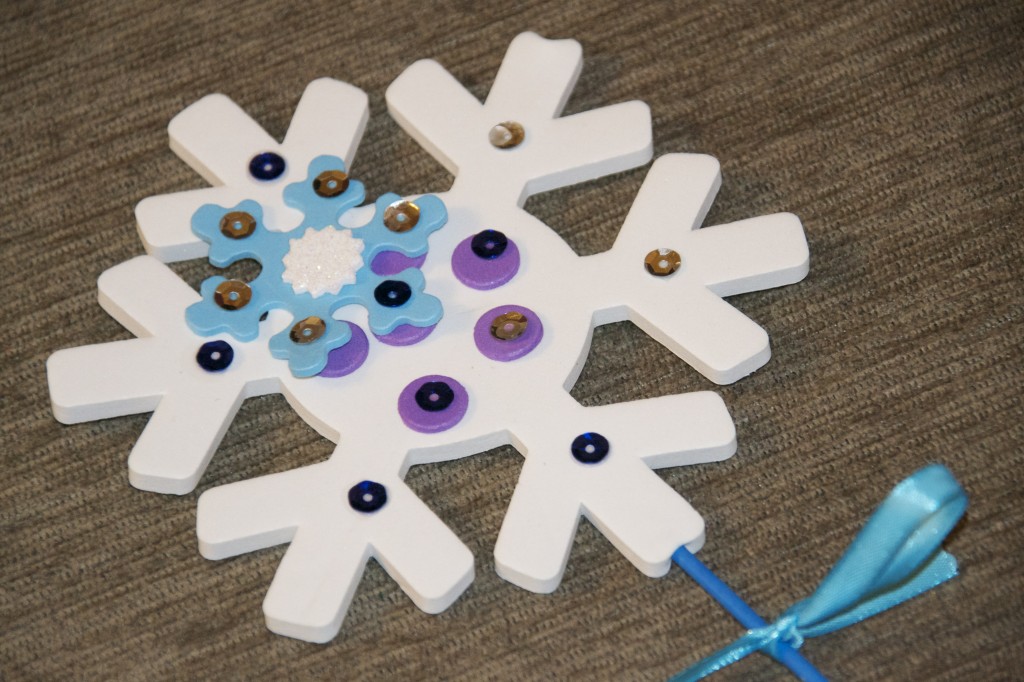 We definitely recommend Yellow Moon for Christmas crafting fun.
We were sent the items in the post for review.