As a parent, my first task in the morning is to get my children to eat a healthy, nutritious breakfast that will help them concentrate till lunchtime, I can't bear the thought of them sitting in class hungry and not able to eat. Even that seemingly small task is not always easy, sometimes the kids don't want to eat much and I panic that they'll be really hungry by 9.30 so we end up eating bananas in the car.
Did you know 1 in 7 children in the UK miss out on breakfast altogether, which means 2.4 children in each class arrive hungry at least once a week equalling an hour of learning lost each day, and even more concerning is that equates losing 70% of a term over their primary school years. It's such a sad situation when you think just a simple bowl of cereal would help. A staggering 81% of teachers say hungry children are unable to concentrate and 75% say hungry children are lethargic.
Kellogg's have just introduced 'Breakfast for Better Days' and will be providing millions of breakfasts for those in need. Every time you buy a box, you're giving a bowl (30g serving excluding milk) to someone in need, helping more people start the day the right way.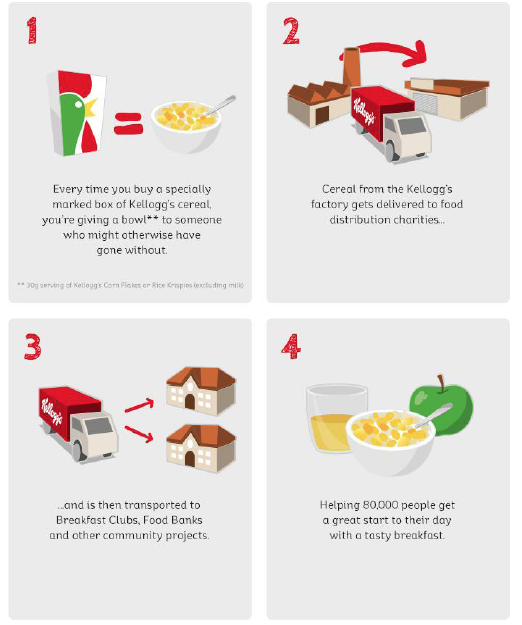 Keep an eye out for special 'Help Give a Child a Breakfast' branded packs of Kellogg's cereals or snacks and you could help children reach their full potential and help stop little tummies feeling hungry.
I think this is such a great campaign from Kelloggs, I'll definitely be buying the new boxes of cereal.
For more information
Check out the Kellogg's Little Farmers campaign on their website.
Keep up to date with all things Kellogg's over on their Facebook and Twitter page
For more Kellogg's videos, check out their YouTube channel
Post sponsored by Kelloggs