Charlie is very much enjoying all the Julia Donaldson books at the moment, especially Superworm! When my bigger children were small we loved the Gruffalo and Gruffalo's Child, but all the more recent books are new to me, so it's been great to find some lovely new stories to enjoy together.
We made a super simple Superworm sensory tray to sit alongside our reading of the book.
Superworm Sensory Tray
I kept this set up very easy by mostly using coloured rice and wholemeal pasta as the base.
After reading the book again we searched around the house for all the objects Superworm finds in the ground and added them to the tray with a pair of tweezers.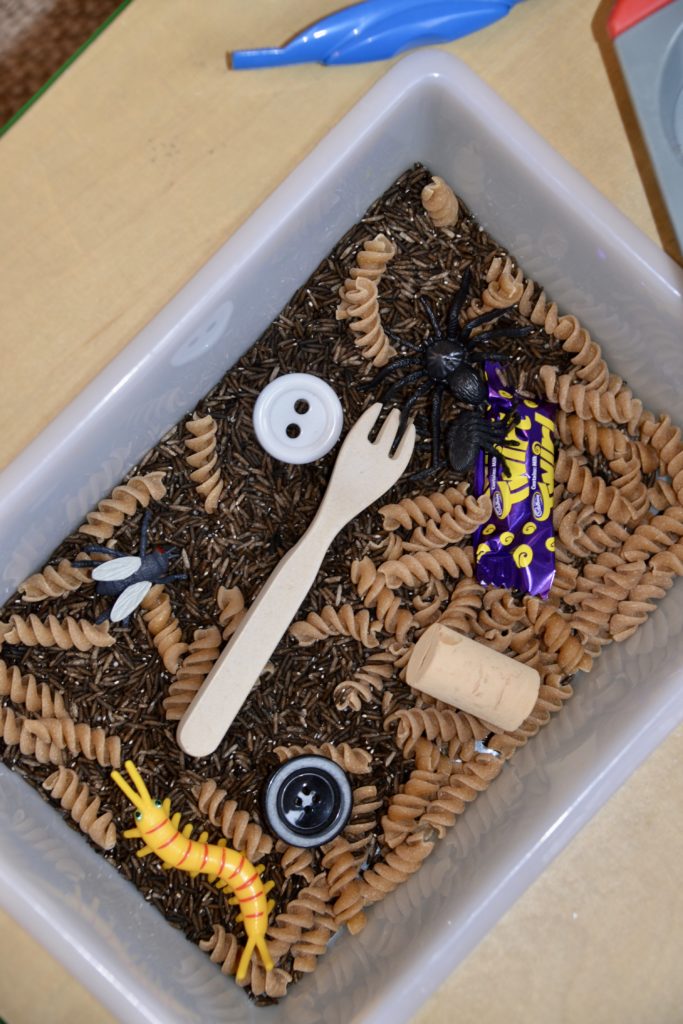 The next day we added some of these gorgeous wooden animals from Lanka Kade. Charlie searched through our selection and chose ones that feature in the story. It was a great way to change the tray a little without completely redoing it.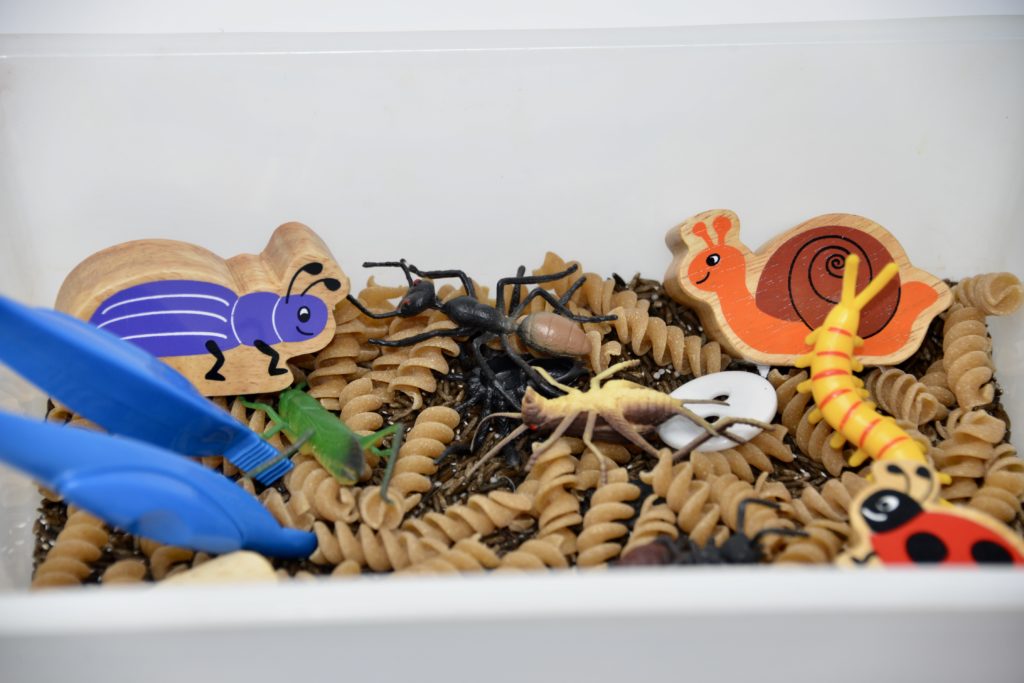 Why use sensory trays?
You might be looking at the tray above and wondering why on earth you'd waste time colouring rice and putting together something that could be thrown around a room in seconds. Sometimes that does happen, but more often than not sensory trays keep kids happy and engaged for longer than traditional toys ( at least that has been my experience).
Sensory trays are also great for improving fine motor skills and social skills.
The best thing about sensory trays for me is how adaptable they are. You can add numbers, letters, words, do some sorting or even measuring all while using the same basic set up.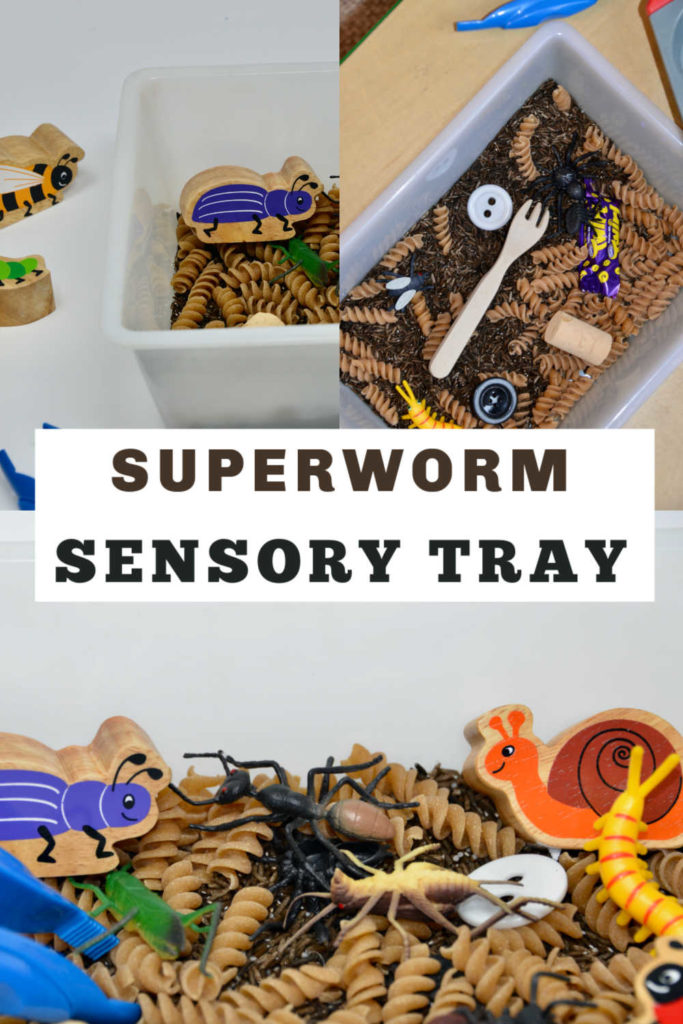 More Julia Donaldson Activity Ideas
Science Sparks has some great Stickman crafts and activities.
Make Gruffalo's Child Shadow Puppets, also from Science Sparks.