As a family we have spent many, many happy days at Paultons Park over the years. I love that it's so family friendly with great rides for even very small children. I wasn't sure what to expect when I heard about the Lost Kingdom, but knowing how impressive Peppa Pig World is I had  high expectations and wasn't disappointed. Lost Kingdom is set within four acres of Jurassic landscape and is bursting with prehistoric themed rides and attractions, including two world-class family rollercoasters, but with a minimum height of only 1m, making them perfect for little adventurers.
Flight of the Pterosaur is the first ride of it's type in the UK and takes riders swooping high and low up to speeds of 55km/h. My 5 year old loves rollercoasters and is always disappointed to not be tall enough, so was hugely excited when she discovered she could ride BOTH rollercoasters in Lost Kingdom and whooped all the way around both rides.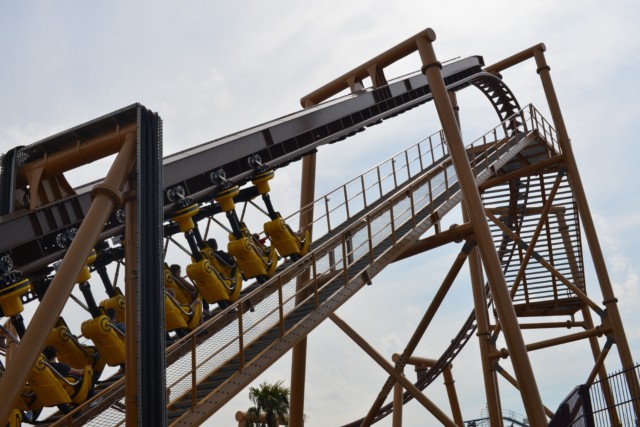 The second rollercoater is Velociprator, a breath-taking boomerang which drops from 20m in the air and flies around tight bends up to 40mph.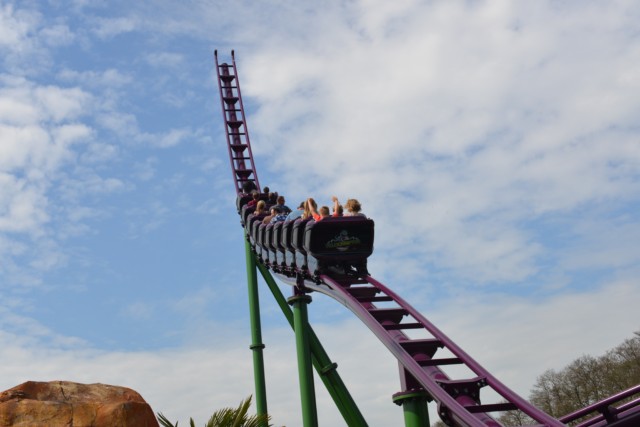 For younger visitors, Dino Chase is an exciting junior rollercoaster for children over 12 months, full of fast turns and mini drops while the Dinosaur Tour Co is a fun 4×4 Jeep expedition with a surprise that took me right back to Jurassic Park at the end. A special ranger pass is available to purchase too, which my daughter loved and made the experience extra special.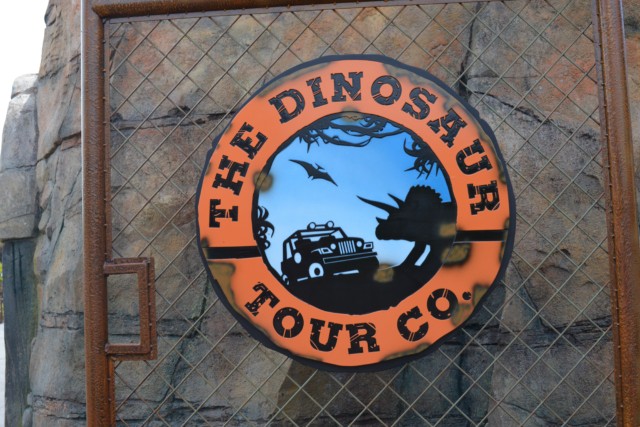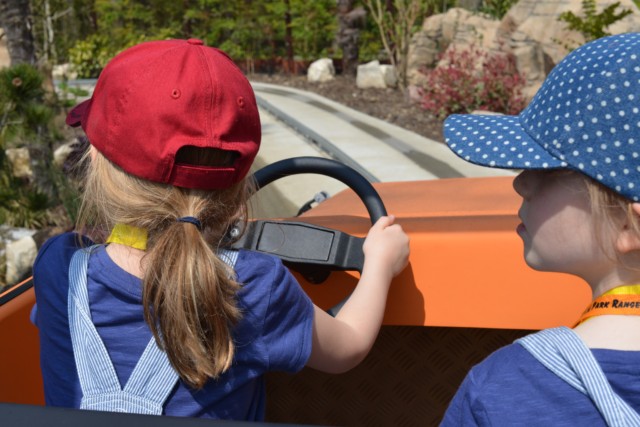 Children can also spin around in a dinosaur egg on Boulder Dash or swoop up and down on Temple Heights. All the rides are beautifully themed and very appealing to little guests.
One of my favourite features of the new area was the colourful, dinosaur themed outdoor play area, complete with giant play pit filled with fossils , climbing frames and lovely grassy areas. It was just beautiful and a great place to regroup after all the excitement.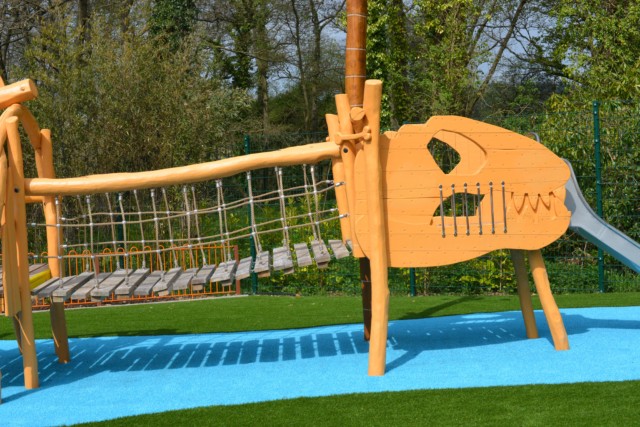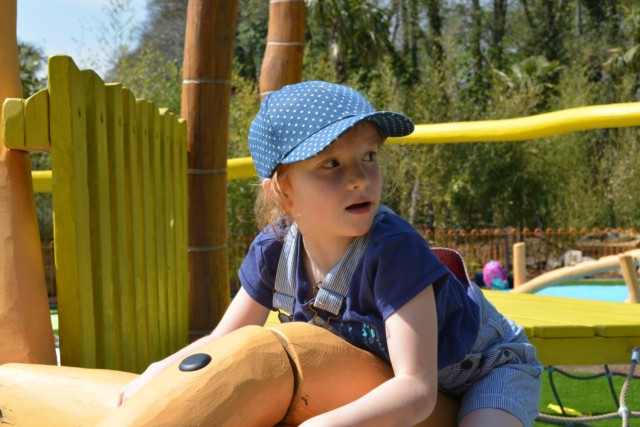 Lost Kingdom has been designed for children over the age of 6 and provides something a little more daring than Peppa Pig World for slightly older guests. My 5 year old thought it was fantastic and even my daredevil 9 year old was very impressed with the rollercoasters. My 7 year old isn't a big fan of rides, but very much enjoyed the play area and meeting the baby dinosaurs. You can also meet a much bigger T-Rex at ALIVE- Dinosaur Encounter where a rather large, but not too terrifying dinosaur roams with some brave park rangers.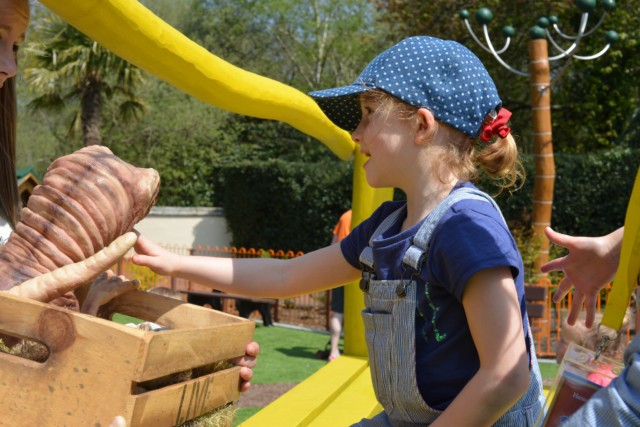 All in all we thought Lost Kingdom was a fantastic addition to Paultons Park and a definitely must see attraction this Summer.
Follow Paultons Park on Twitter and Facebook for more details.
We spent the day exploring Lost Kingdom curtesy of the wonderful Paultons Park