Seven years ago we built our first playhouse for the children, since then that playhouse has been an invaluable storage unit as well as secret hideaway for various superheroes, princesses and  excitable children. Over the years it inevitably aged and replacing it was top of my summer improvement wish list for this year. When George at ASDA got in touch to ask if I would like to try one of their outdoor buildings we jumped at the chance. I chose the Fairwood Haddon Summerhouse priced at £349, thinking it wold be a more grown up alternative to a traditional playhouse. George at ASDA have such a great selection of sheds, summerhouses and playhouses we were spoilt for choice. I was tempted by this cute two storey playhouse, but it's very similar to what we had before and I fancied a change.
Delivery of the George at ASDA summerhouse was smooth and easy, luckily we already had a base in place from the old house so didn't have to do anything apart from the construction which was much easier than we expected. It took my husband about 5 hours to build and paint the summerhouse with only a little assistance from the rest of the family. The instructions were clear and simple, the wood great quality and we are extremely impressed with the overall result.
We added a cheap laminate floor which completed the inside nicely.
Mid construction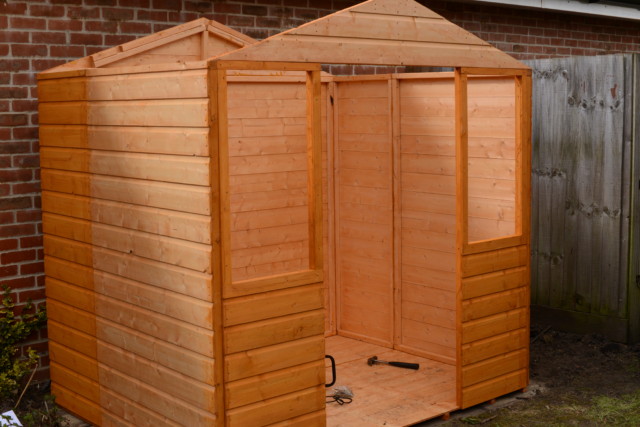 I love the finished look of the summerhouse, it's so light and airy, perfect for playing out on these long summer days.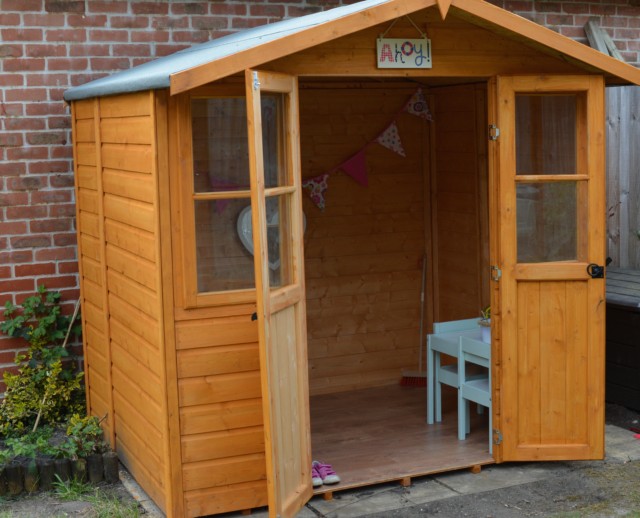 George at ASDA sent us some lovely cushions, a rug, basket, bunting and other bits to make the interior more homely. Sydney and Hannah created a sweet little reading corner.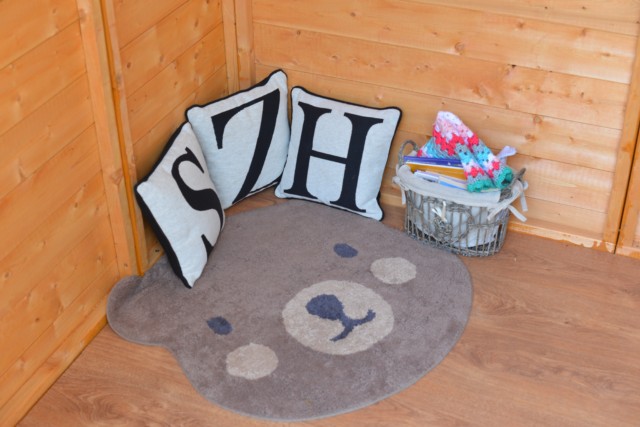 Grandad kindly painted an old children's table for us. You've got to love a bit of upcycling.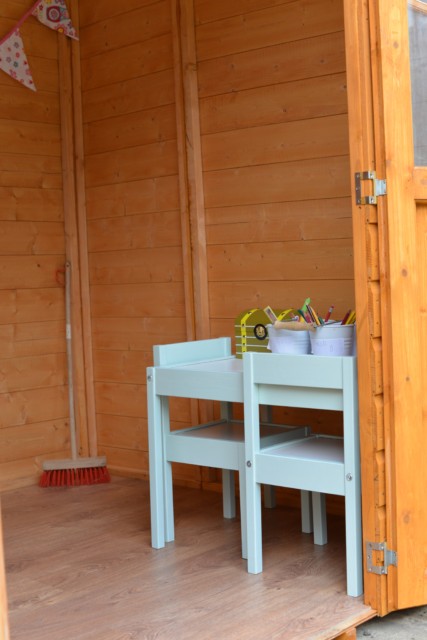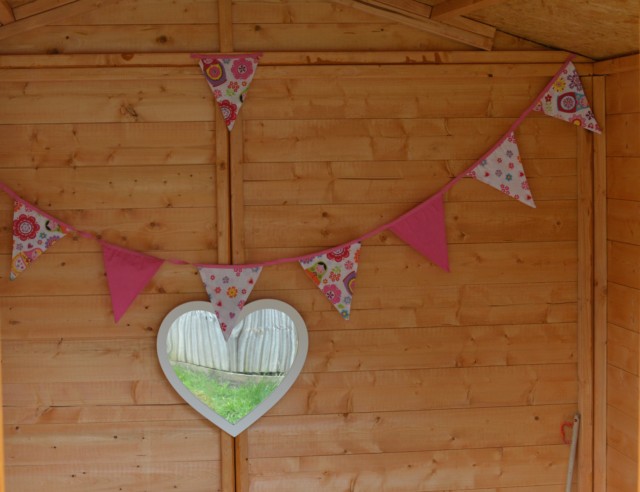 One very happy little girl ( the other is happy too, she just wasn't feeling very photo friendly! ) Both girls have admitted to making the house super girly so their big brother doesn't want to spend time in there!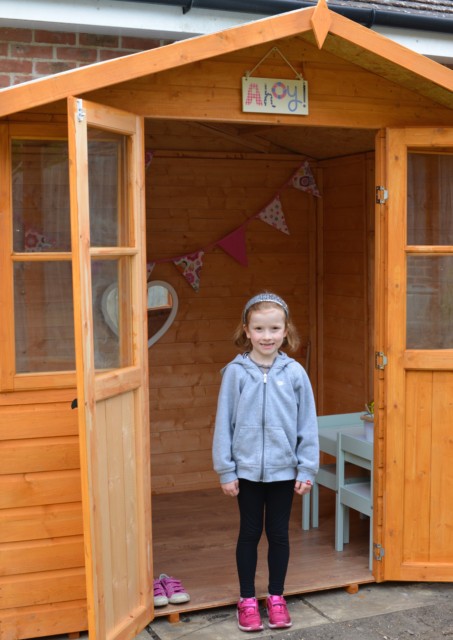 What do you think? I am thrilled with the end result, and even more so by how easy the whole process was. It's transformed the look of our garden and really inspired us to spruce up the rest before summer really starts.
We were sent the summerhouse and a decorative items for the purpose of this post.