My husband and children LOVE tennis, I like the idea of it, but I'm a bit traumatised from being an exceptionally terrible player at school. The children have all had coaching at various points, although it has been rather inconsistent. Most recently my little girls had lessons at school which was amazing and really sparked their interest again, leading to both asking if they can do a mini course over summer, which I am about to investigate.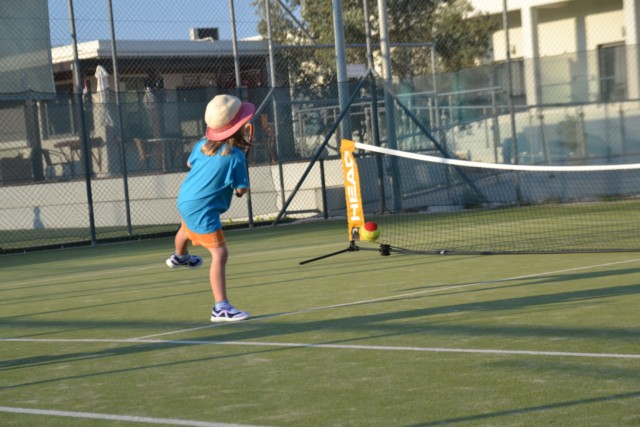 Rob and Zak recently joined our local tennis club and have attended as many sessions as they have been able, including a great family tournament last weekend. Rob also played 27 hours of tennis on holiday recently, which was a bit mad, but he loved every second. We would really like tennis to become party of our family life, which I suppose means I should start playing too! I love that tennis is so easy to play wherever you are. Zak spends hours banging a ball against the wall of our house and Sydney and Hannah often set up a little net and play a game together.
Did you know you can try tennis for free this summer as part of the The Great British Tennis Weekend event. Thousands of free events will be taking place across the country. There are Highland Spring Mini Tennis sessions, family time, free play, Cardio Tennis as well as other options. I quite like the idea of Cardio Tennis, but probably need to improve my skills a little first.
Rackets and balls will be provided, so there's no expense, just a great opportunity to try a new sport. Check out ClubSpark to find your nearest local event, there are several events very local to us, so hopefully it's the same for you too. The next big weekend is Saturday 16 July & Sunday 17 July so be sure to book your place soon.
Maybe we'll see you on a court?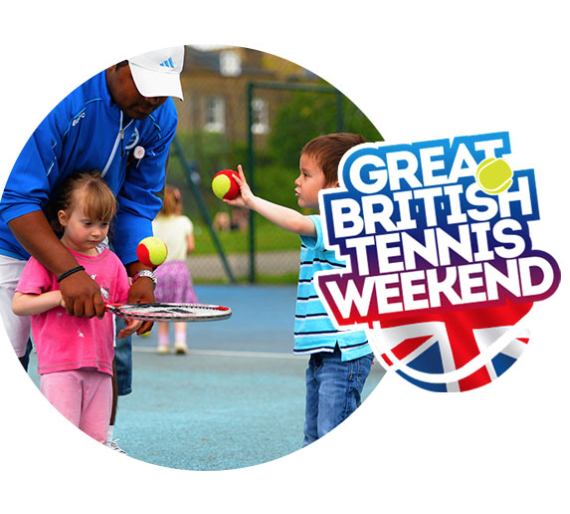 This is a sponsored post. I'm working with the Lawn Tennis Association to promote the Great British Tennis Weekend. Visit ClubSpark now (http://bit.ly/1QJ6RrB ) to find free activities on 16-17 July at your local tennis clubs!