We had a lovely little elf visitor for the run up to Christmas. Some days he moved around the house, writing notes and leaving little treats, other days he stayed still and just watched the fun unfold around him. We're all very excited to have him back next year.
Here is Z's drawing of our elf and his favourite characteristics.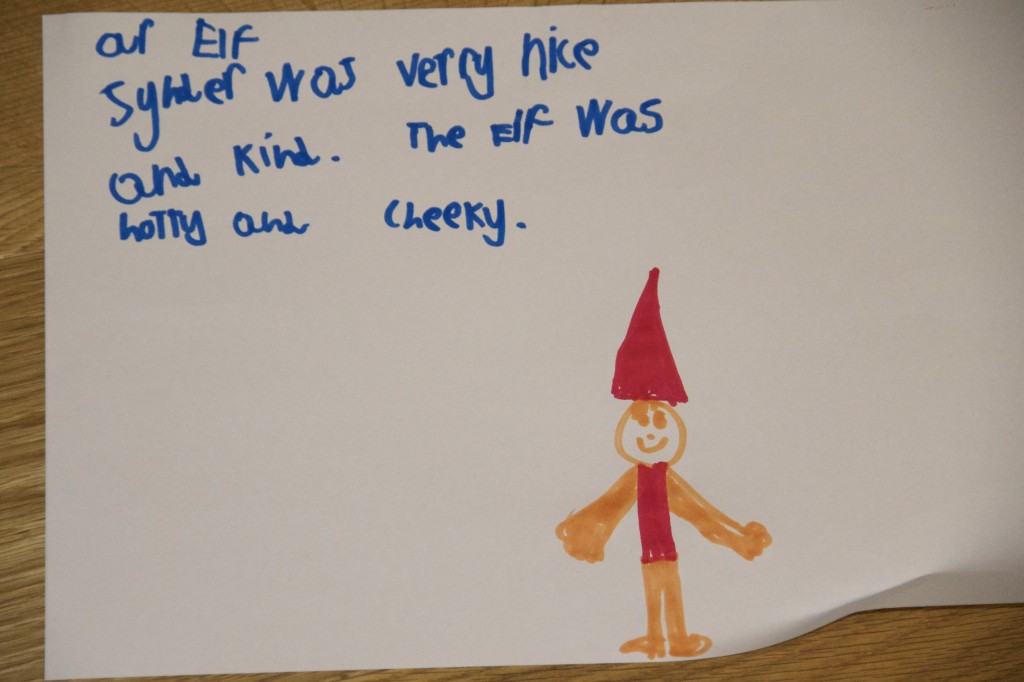 Inspired by the elf, Z and Daddy came up with this poem.
The best kind of elf,
is the one who sat on our shelf,
for the whole month of December.
If we hadn't behaved as we should,
or if we'd actually been good,
he was sure to remember.
After bedtime each night, 
when we were tucked up tight,
to the North Pole he would canter.
Racing to make his report,
at a speed faster than thought,
to share our day with Santa.
Then the very next day,
we'd try to find where he lay,
with very much fun and laughter.
Would he be on top of the tree,
or under the settee,
or tucked up behind a rafter?
On Christmas Eve,
he had to leave,
and we all said a sad goodbye.
He said we'd been very good,
and for Christmas we should,
get lots of lovely presents.
Our elf was the best,
better than all the rest,
he was kind and funny and happy.
His writing was great,
and he was our little mate,
we even named him Cinder.
Stay safe little elf,
and come back to our shelf,
we'll keep a space for you next year.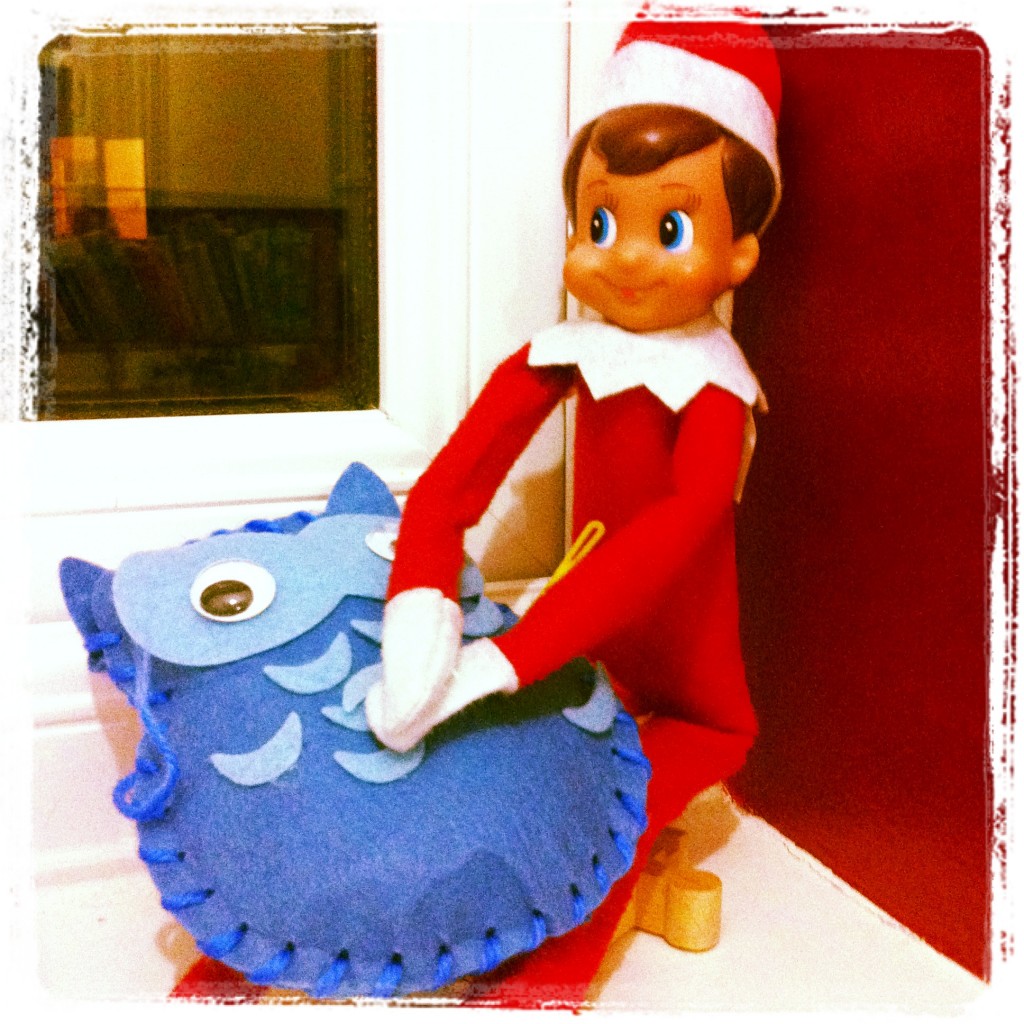 This is our entry to the Tots100 competition with Center Parcs.