My first holiday without parents was to Salou in 1998, it was a fun filled two weeks of late nights, late mornings and lazy beach days. Now I'm a little ( 20 years ) older I'm sure a trip to Costa Dorada would be a very different holiday.
The Costa Dorada has an amazing 216km of beautiful coastline with golden beaches and crystal clear waters, its no wonder the name means Golden Coast. The area between the coast and the mountains is an expansive natural landscape with quiet villages and farms surrounded by vineyards and olive groves. Most towns are small, friendly and traditional build around a castle or fortress with excellent amenities for holidaymakers.
The Costa Dorada receives astonishing 3.5 million visitors a year served by the main airports Reus and Barcelona.
The town of Salou is the most visited of the holiday resorts on the Costa Dorada and with its handy location just 20 minutes from Reus Airport, it's perfect for people who don't want a long transfer after a flight.
PortAventura Park
PortAventura World Parks & Resort is one of the largest family leisure and holiday destination resorts in Europe which has welcomed over 70 million visitors in its 21 year history. The park covers 105 hectares divided into six theme areas.
I would absolutely love to visit PortAventura World, it looks AMAZING! PortAventura world is located about an hour from Barcelona next to the seaside resort of Salou. PortAventura is huge, with something for everyone. There are fantastic hotels, three parks, shows and restaurants.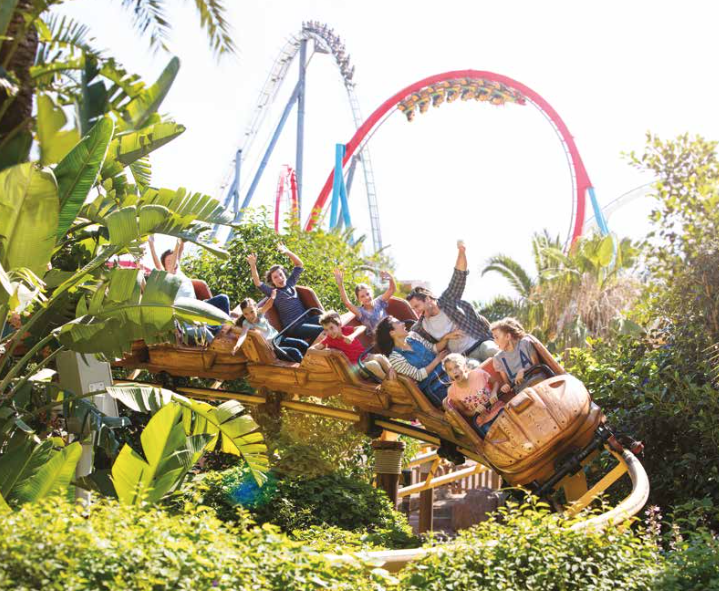 We all love Elmo, so a trip to Elmo's Farm with it's family friendly rides and steam train would be high up on our list too.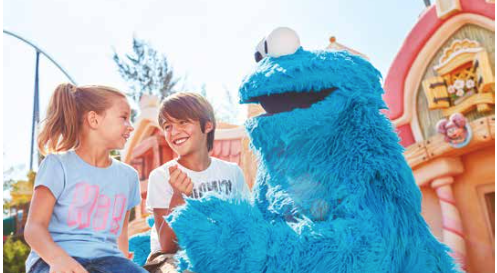 PostAventure

 Caribe Aquatic Park

My three bigger children love water parks, so a trip to PortAventura Caribe Aquatic Park would also be near the top of our trip list. As with PortAventura Park there looks to be plenty to keep children of different ages entertained. I'm pretty sure my 10 year old would think it was the best place on earth.
Celler Mas Vicenc
I'd go for a tour of the winery at Celler Mas Vicenc ( maybe without the children). I quite fancy the tour which includes pairing chocolate with wine.
Altafulla
The little fishing village of Altafulla is situated on the banks of the river Gaia, it looks beautiful and I would love to visit.
Golf at Calafell
My husband would love to try one of the golf courses of Calafell while the kids and I would make the most of the gorgeous, sandy beaches.
The Butterfly Park in Empuriabrava
This tropical garden full of exotic plants and animals looks like it would make a nice change from the beach and water parks. I'd also love to take in the views of the Mediterranean from the Botanical Gardens in Blanes.
Watersports
We'd definitely take the opportunity to refresh our windsurfing and kayaking skills and maybe even try some snorkelling.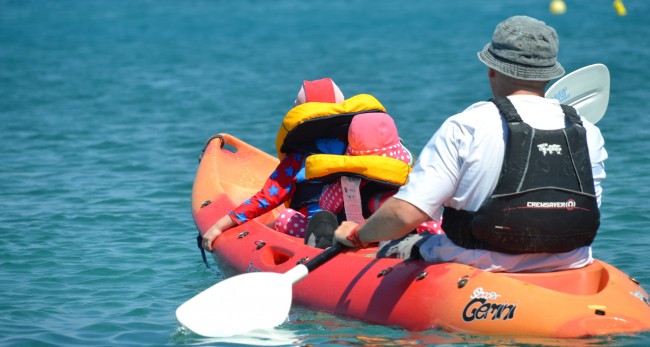 Other Ideas
I'd also like to try a cycling tour and a trip to Secalu park, which is a huge inflatable water park on the sea. The illuminated fountains along the Salou promenade look worth a visit too.
What would be on your to do list on a visit to Costa Dorada ?
Advertorial post
SaveSave
SaveSaveSaveSaveSaveSave