Vacations are great as they allow us to step out of our usual routines and build memories to last a lifetime. We get the chance to experience new cultures, foods, lifestyles, and climates. Such experiences can serve as a stress buster for everyone in the family. 
We all look forward to big family vacations, but they are sometimes challenging to plan, especially when we have grandkids. With young children, not only will you need to work around financing the vacation, but you must also figure out the best accommodations that will be suitable for them. You'll also have emotional meltdowns and other things to deal with. This article will show you how to prepare for a hitch-free family vacation with kids.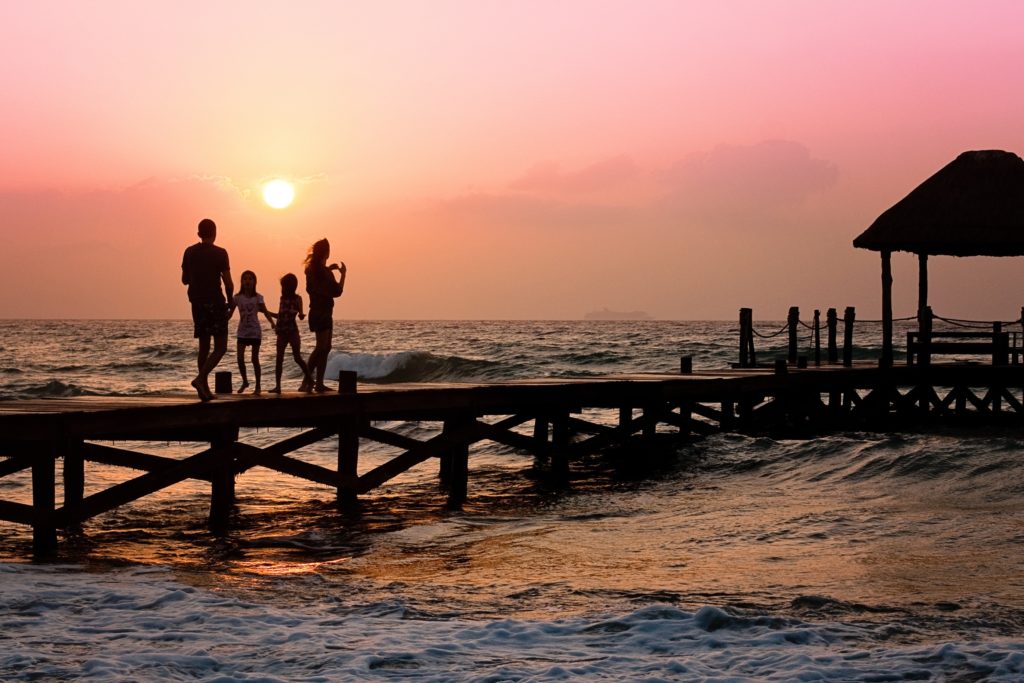 Prepare Financially
A great vacation starts with a plan and a family travel budget. In the same way, you need a budget to pay off debt, move to your dream house, and plan your grandkids' education; you also need a budget if you want to have the family vacation you've always dreamed of. Otherwise, you may run into unexpected debt and not have enough for future family trips. Determine the cost of your plane tickets and other transportation expenses that you must pay for. Consider the cost of a hotel, Airbnb, or any type of accommodation you'll be staying in during your vacation. It's important to factor in the cost of food, drinks, shopping expenses, and your daily spending when you're away. Remember, the prices may vary depending on the time of the year you make your trip.   
Consider setting up a separate bank account for your travel fund because this makes it easier to keep track of every dollar that goes into your vacation. If you want, set up automatic deposits so that money from your paycheck goes directly to your travel account before hitting your general checking account. You'll be able to see how much money you have left and make any adjustments to your monthly expense if necessary. Instead of automatically setting up the deposits, you can also put the money aside.
Setting money aside for your vacation might work best when you start planning early, maybe a year before your trip. But we can wake up and decide that the whole family needs to unwind. In such a case, you may need to finance your trip through other means. You can take a loan or explore other options, like a reverse mortgage. If you are wondering, ''How does a reverse mortgage work?" consider doing some research. That way, you can determine if it's a suitable option for you.
Get the Kids Pumped About the Trip
To make the trip fun for everyone, including the little ones, start talking about your destination months before you travel. You can read books together or talk about the amazing scenery, cultural facts, famous people who lived there, or fun historical events. You can even talk about the activities you'll be doing there or the kinds of animals the kids will get a chance to see for the first time. Research family events and let your grandkids pick the ones most interesting.
Another way to get everyone excited about the trip is by installing a countdown widget on your phones or other devices. Alternatively, label the date on your family calendar using colourful stickers. Let your grandkids do the honours of striking off the days leading up to the trip and have them count by themselves to see how many more nights before it happens. 
Select Your Accommodation Carefully
Your choice of accommodation can significantly affect your experience. Ensure that the vacation rental or hotel you select has on-site activities for kids, such as board games, a playground, or a swimming pool. If you are travelling with teenagers, you might want a place with amenities suitable for their age, such as game rooms or one offering movie nights. And for yourself, you may want somewhere with a spa or a fitness centre. 
Select an accommodation that's not too far from the places you plan to visit so you don't end up exhausted every day from travelling back and forth to your hotel for hours. To double-check that a place checks all the boxes for you, take some time to research reviews by other travellers. Online reviews can give you an unbiased perspective of what staying in hospitality establishments is like so you can narrow your choices accordingly.