With summer on the horizon, you might well get extra wildlife in your garden anyway. From butterflies to ladybugs, there may be all kinds of visitors heading your way. This is great for the kids, as it will give them the opportunity to get them away from their screens for a while, and out into the fresh air where they can see and learn more about our planet's native species.
To encourage more wildlife into your outdoor space, you might also consider creating a corner in your garden to accommodate them. We have some tips here, so take a look, and then add that 'welcome' sign to your garden fence to let them know that your garden is open for business.
Get off to a flying start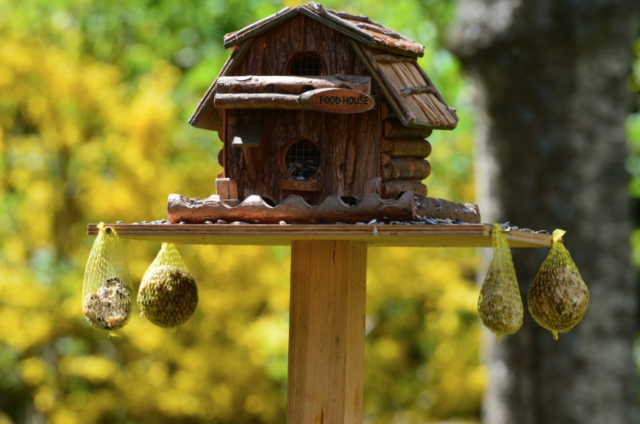 By which we mean our feathered friends; possibly the easiest of all creatures to attract to your garden. Add a birdbath, nesting box, and bird feeder to your garden, and our winged friends will be flying down in no time. You can buy what you need from your local garden centre or pet shop, but if your children are into crafts, they may be able to make their own garden items, such as this recycled bird feeder. You might also purchase a bird book or download something online, and get your kids to look out for certain kinds of birds as they come into the garden.
Bring in the minibeasts
Minibeasts are those smaller creatures, such as spiders, worms, snails, and insects, that are regular inhabitants of your garden anway. Keen gardeners might not welcome some of them, especially slugs and snails, but if you create a corner for them to wander into, they might be tempted to leave your lettuce patches and plants, and move into a less destructive part of your garden instead. To attract them into your garden, there are at least a couple of things you can do. For starters, you could create a minibeast hotel using the ideas in the linked article to welcome centipedes, beetles, woodlice, etc. into a specific area of your garden. And you might also set about making your own mini-wormery, which can be another useful craft activity to do with your kids. Check out the linked article for some useful ideas.
Consider adding a pond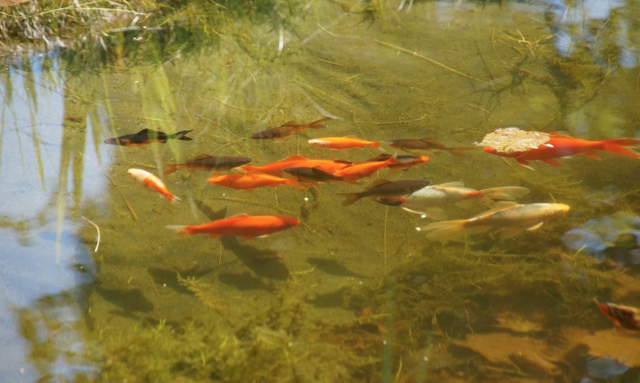 A water feature is a lovely addition to any garden, and for wildlife purposes, you might consider the benefits of a pond. Not only will you get the pleasure of the fish you add to the pond, but you will also get to see more wildlife come into your garden, including frogs, toads, dragonflies, newts, and other types of pondlife. You need to give plenty of thought as to where to add your pond, as once installed it's difficult to move. You also need to add it in an area guaranteed to attract sunshine for the benefit of the fish and any aquatic plants you consider adding. There are plenty of tutorials online as to how to create a pond, so do your research, and then use firms such as Swell UK for pond essentials and accessories. Of course, you need to be wary if you have small children, but to protect them, it is worth adding a pond guard and small fencing to alleviate the risk of them falling into the water.
Finally
By following our ideas, your garden will be the wildlife social hub of the season! Let us know your thoughts, and if you have other suggestions on how to attract wildlife, including activities that will benefit the kids, then please share your ideas with us.
Take care, and thanks for reading!