If you asked my 15-year-old what his favourite part of our epic road trip around California was, he would, without a doubt, say Santa Cruz. Mostly, I suspect, because of the Beach Boardwalk, a teenager's dream. Deep-fried Oreos, fairground rides and a bit of independence from the rest of the family made for an exciting few days. However, there's a lot more to Santa Cruz than just the boardwalk!
Santa Cruz is a vibrant, eclectic city along the northern part of California's central coast. We stayed at the Dream Inn on the Beach next to the boardwalk. The hotel was lovely, with fantastic ocean views, a great pool and a lively atmosphere. Having a drink by the pool in the evening next to the heaters is one of my favourite holiday memories.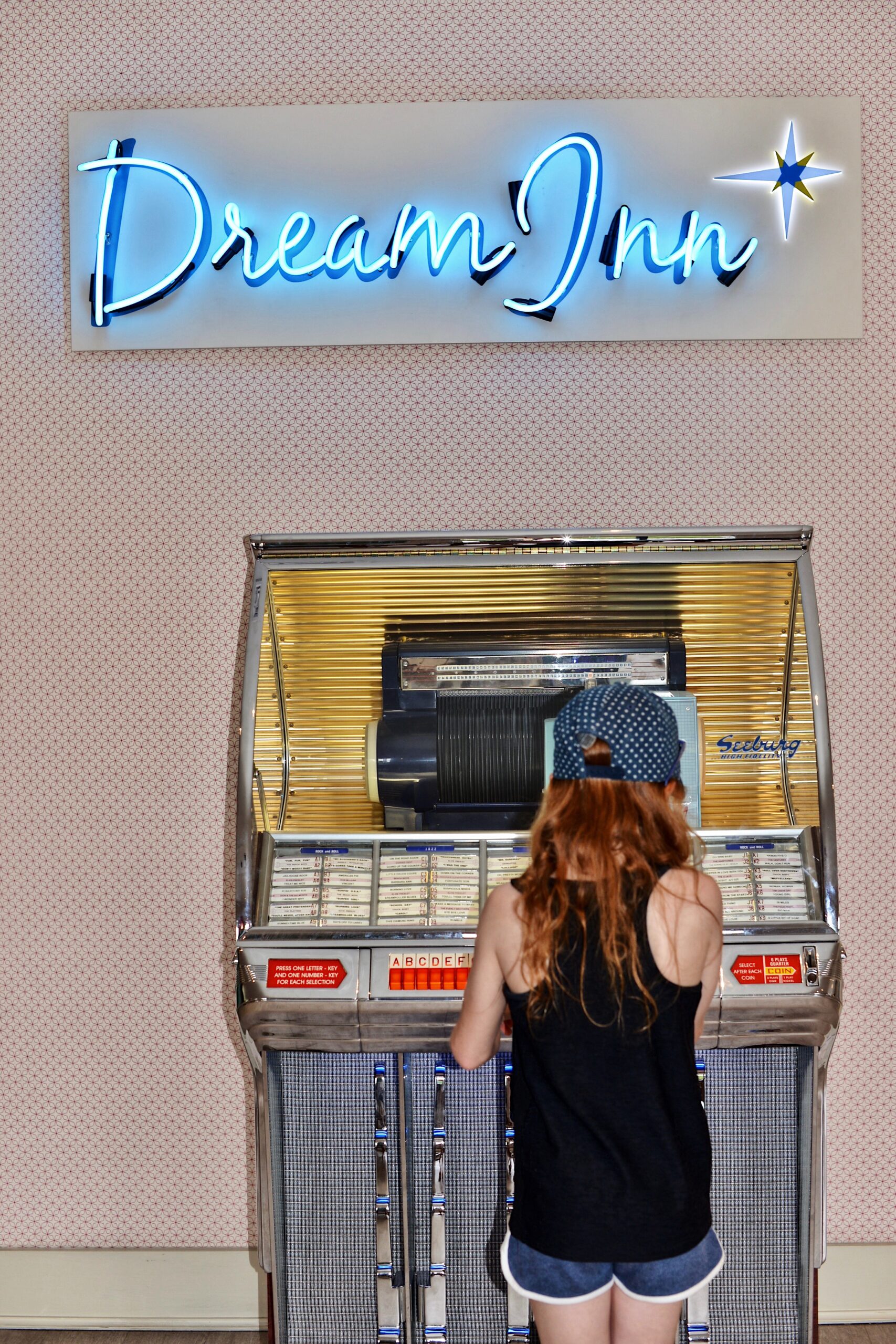 Things to do with kids in Santa Cruz
Head downtown
Spend some time strolling around Pacific Avenue, soaking up the atmosphere and sampling the many foodie delights and shops. My kids loved the sporty surf shops and the various ice cream/cake outlets!
Santa Cruz Beach Boardwalk
The beach boardwalk is a must-see attraction in Santa Cruz. It's the oldest beachfront amusement park on the West Coast, dating back to 1907. It's good old-fashioned fun with rides and attractions for all ages. The day passes are great value, and the Giant Dipper and Looff Carousel National Historic Landmarks ) are must-see attractions.

Mystery Spot
Head to the Mystery Spot for some good old-fashioned gravity-defying fun for the whole family. The Mystery Spot has many mind-blowing photo opportunities, so don't forget your camera!
Municipal Wharf
Municipal Wharf is home to sea lions, seafood restaurants, gift shops and the longest pier on the West Coast of the US. It's great for a walk around in the evening. Although the restaurants were all VERY busy when we visited, so make a reservation if you can
University of California, Santa Cruz
The University campus is another great place to wander around. It's in a beautiful setting, with lots of fascinating buildings and even an arboretum.
Roaring Camp Railroads
Roaring Camp Railroads are a fantastic way to see the infamous California Redwoods. Watch out for special events during the year too!
Head to the Beach
Santa Cruz's main Beach is great for surfing, sunbathing and people-watching.Iff you want somewhere a bit calmer, Natural Bridges State Park isan excellentd spot to visit. It's only a short drive from downtown Santa Cruz and has gorgeous sand, a tidepool and a lovely family-friendly feeling. The weather wasn't great when we were there, but we did manage a quick paddle. Natural Bridges State Beach is also home to Monarch butterflies between mid-October to mid-February.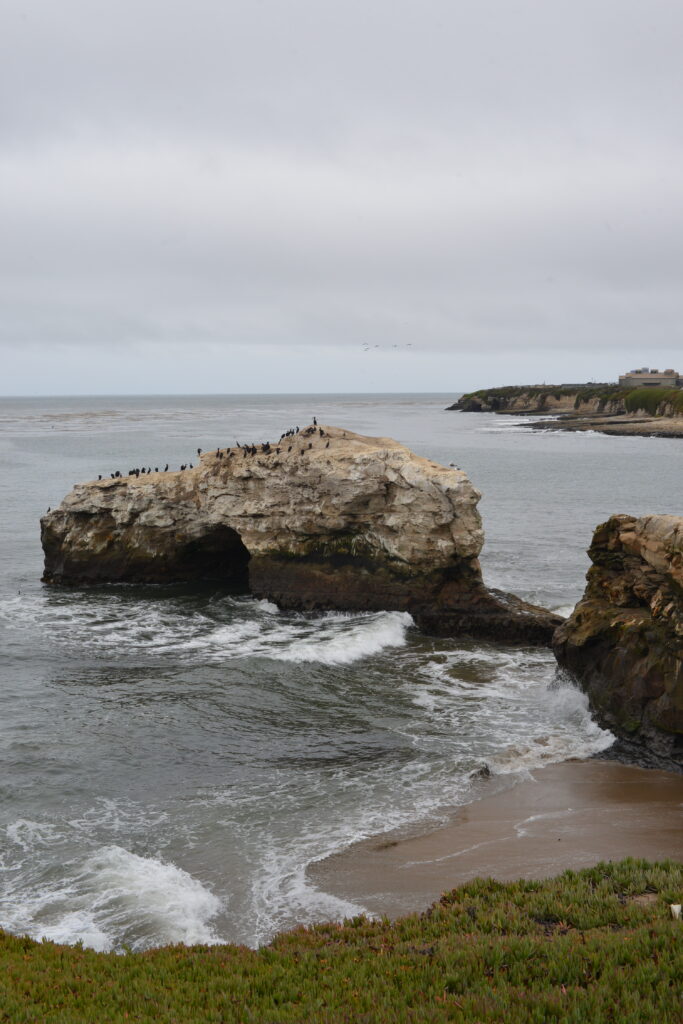 Surfing
Cowell Beach is a good spot for beginner surfers, but water temperatures are pretty chilly all year round, so don't forget your wetsuit! You can also find the infamous flagship O'Neill Suf Shop at Pleasure Point.
Where to eat in Santa Cruz
Hea to Engfer Pizza Works for a relaxed family meal while playing ping pong, and Verve for coffee, cake, and lunch is another top spot downtown.
Walnut Avenue Cafe is a great spot for waffles, burgers and breakfasts, and El Palomar is fantastic for Mexican food.
If you're heading up or down Highway 1, Santa Cruz is a must-visit stop for a few days!
After Santa Cruz we headed to Monterey Bay via Palo Alto.