If you've been following our epic California road trip so far, you'll have seen my ideas for things to do in the San Francisco area and family-friendly activity ideas in Santa Cruz. Our next stop was the beautiful Monterey Bay area. We spent three nights in Monterey, staying in Embassy Suites, which was perfect for our family of 6.
Things to do in Monterey with Kids
Monterey Bay Aquarium
No visit to Monterey is complete without a visit to the Monterey Bay Aquarium. We spent a very happy day wandering around and enjoying all the exhibits. We visited mid-week and parked easily in a nearby garage. The aquarium is easy to find at the end of Cannery Row, and there are lots of shops and restaurants around too.
We loved seeing the many different types of jellyfish, sea otters, different octopus species, sharks, turtles and many other types of marine life. Our highlights were touching sea stars and tiny crabs in the tide pool areas and watching the animals in the HUGE kelp forest.
All the kids ( ranging in age from 2-13 ) learned so much and really enjoyed the whole experience. The girls also took part in a scuba diving experience which is something they still talk about 3 years later and was a big highlight of their holiday.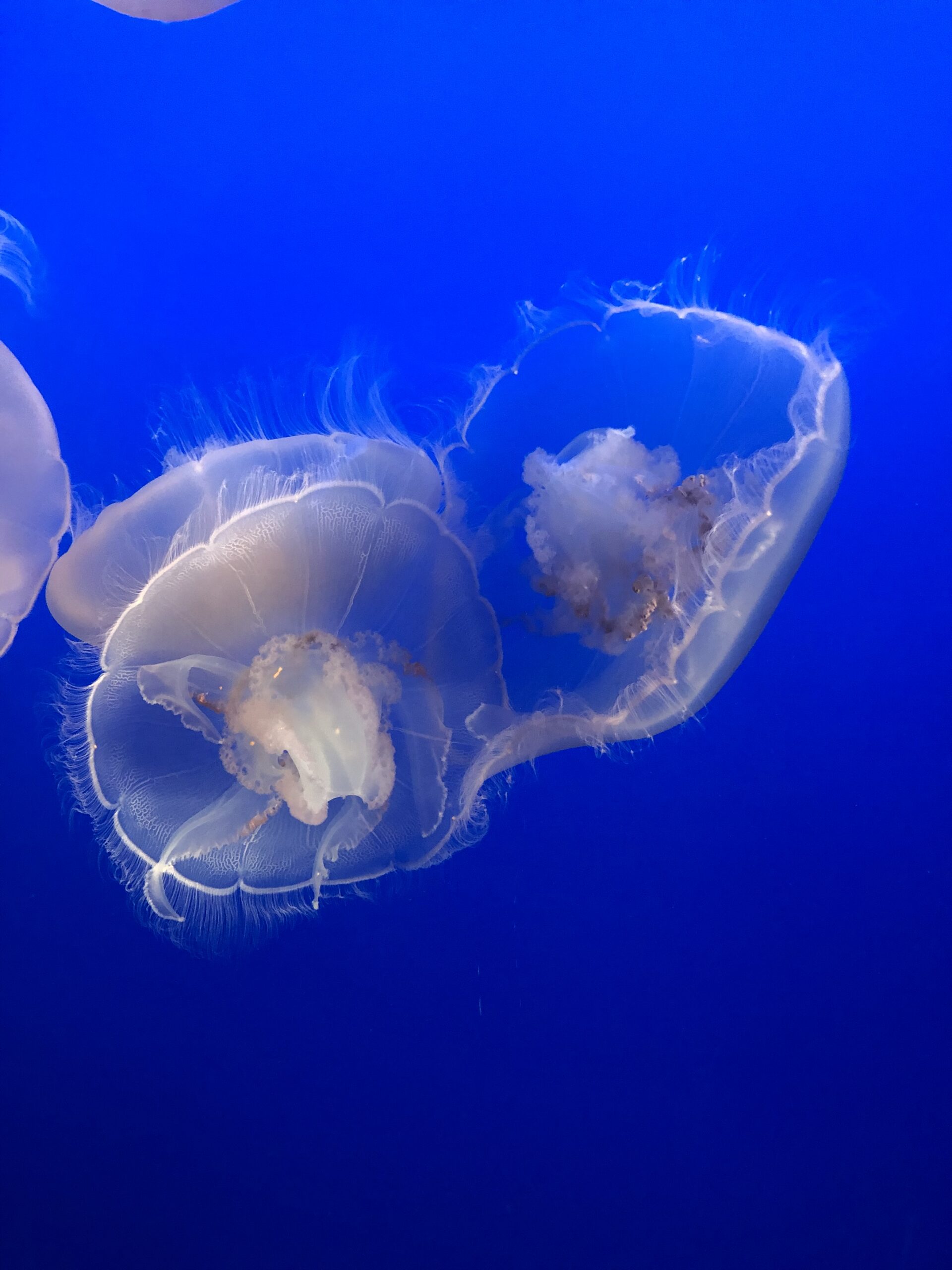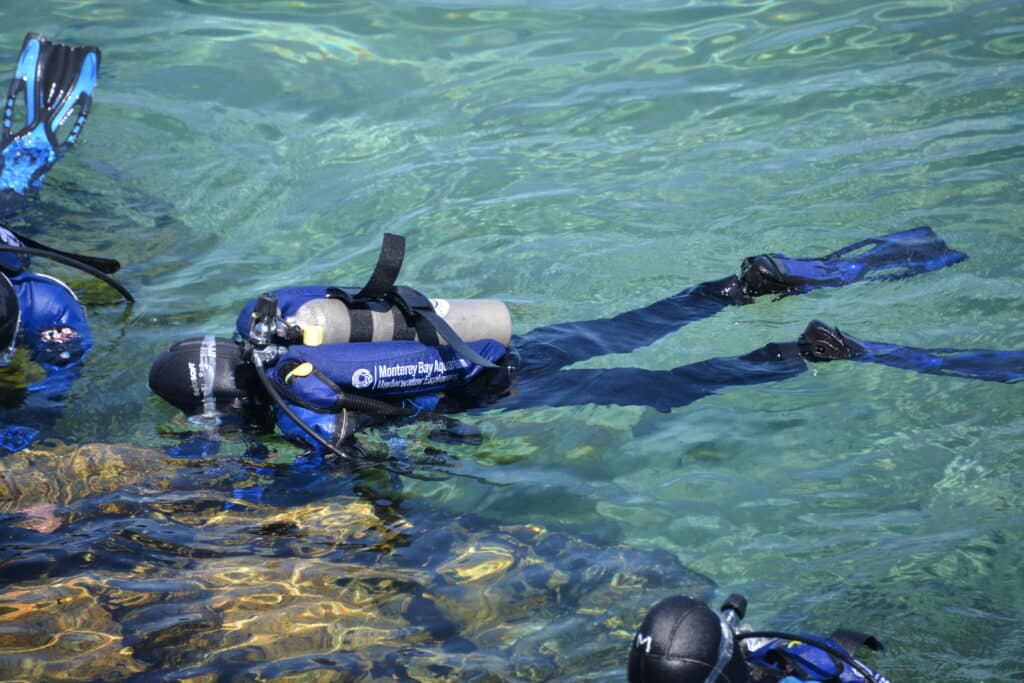 Cannery Row
After the aquarium, make sure you take in the delights and history of Cannery Row. It's all very touristy, but great fun. Don't forget to try and spot John Steinbeck's bronze bust at the bottom of Prescott Avenue while you're there!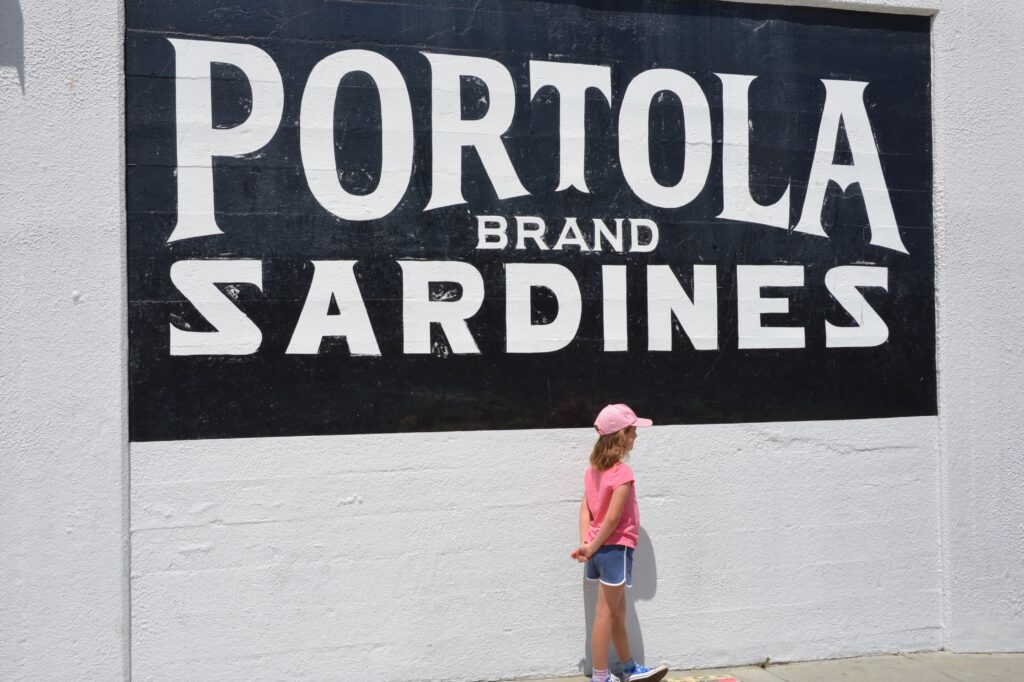 The infamous Bubba Gump Shrimp restaurant is a fun lunch or dinner stop too!
Dennis the Menace Playground
We visited Dennis the Menace Playground after the aquarium as it was on the way back to our hotel. The park is big, clean and full of slides, mazes and tunnels. It's a fun and inexpensive way to burn off some steam.
Whale Watching
Monterey is a great spot for whale watching. Whales can be seen all year round, but April to early December is the best time for Blue and Humpback whales.
Check out Monterey Whale Watching for tour details.
Lovers Point
Just down the road from Monterey is a little town called Pacific Grove, home to Lovers Point beach and park.
Lovers Point is a great place to rent kayaks or SUP boards to explore Monterey Bay. The beach is beautiful with crystal clear water.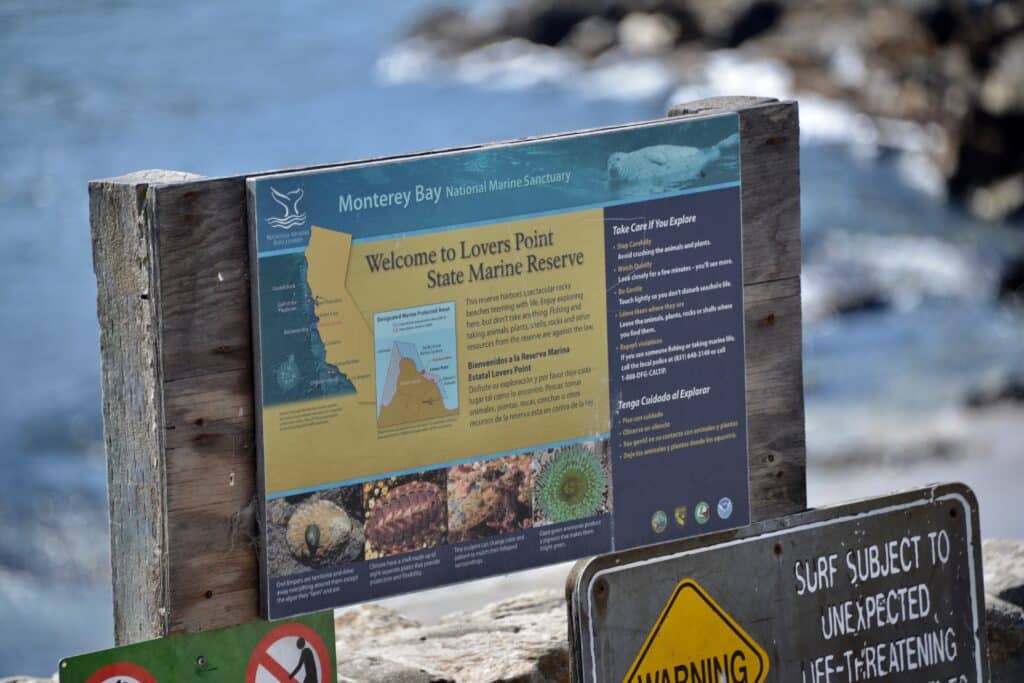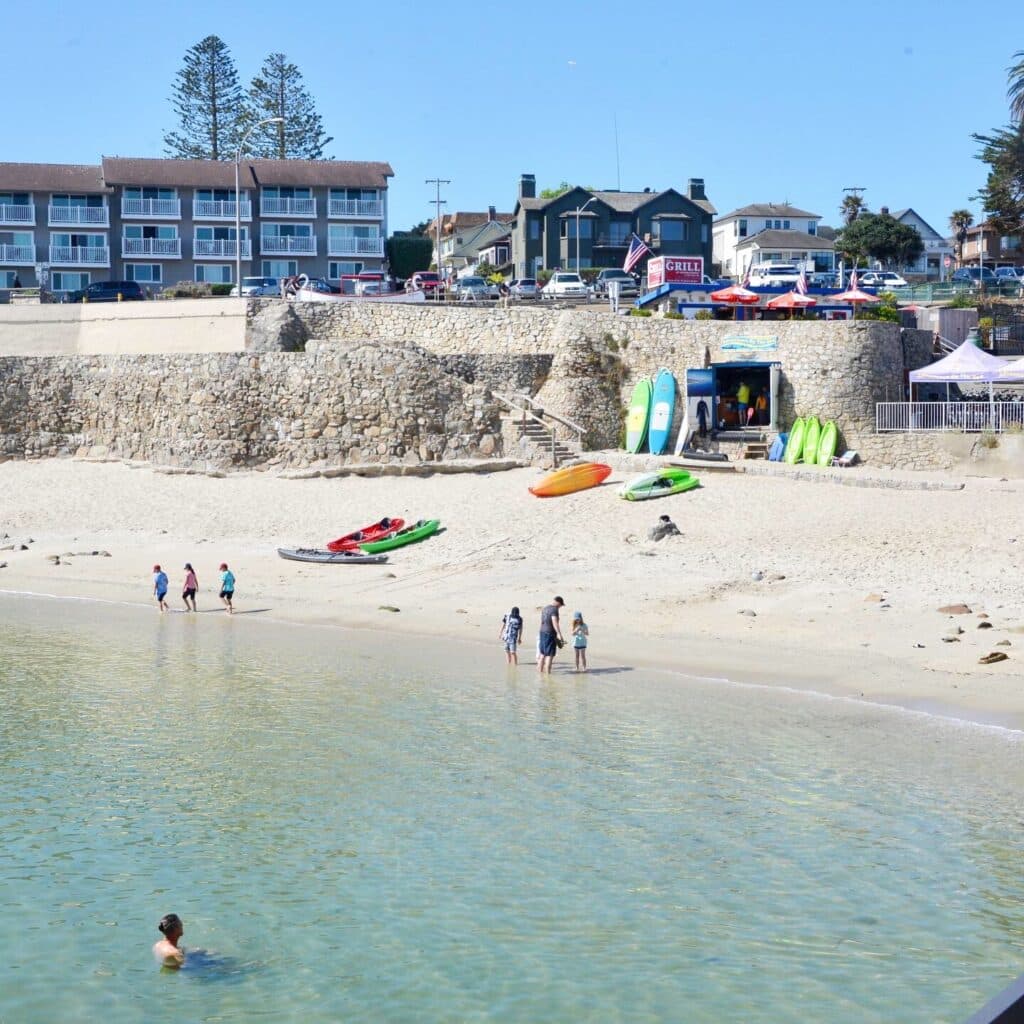 Where to stay in Monterey
17 Mile Drive
Our drive down 17 Mile Drive was one of the highlights of our California trip as it was a really fun experience hopping in and out of the car at various beaches while admiring the humongous houses scattered around.
The road links Pacific Grove and Carmel and costs just $10 per car. Visitors are given a self guided map at the entrance which highlights various landmarks including the Lone Cypress which is said to be one of the most photographed trees in America.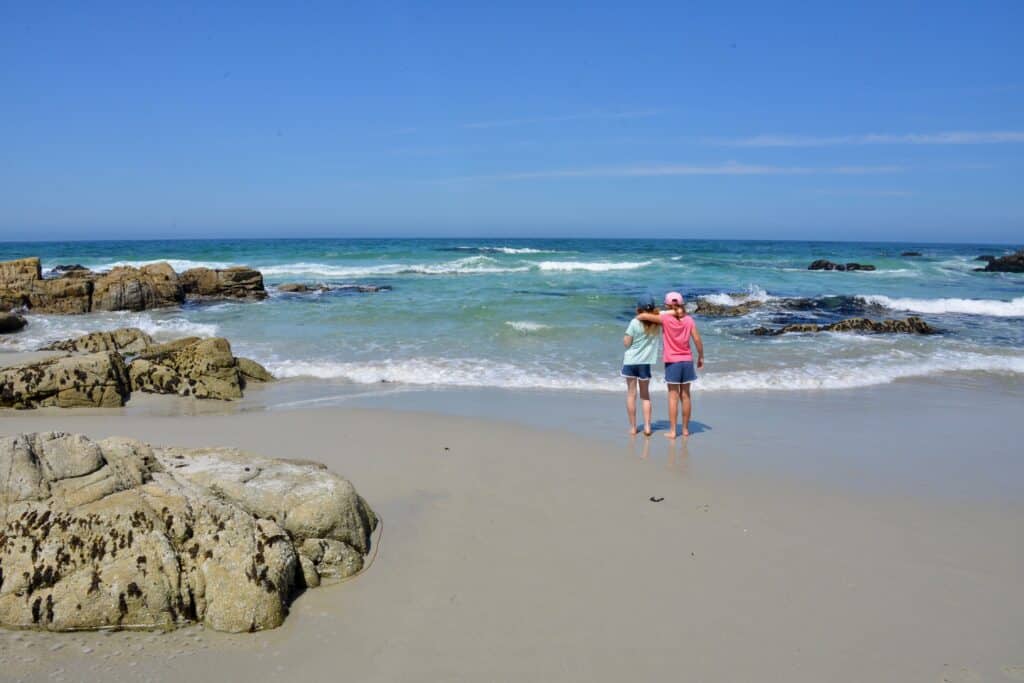 Point Lobos State Park
We didn't manage to visit Point Lobos State Park, and were really disappointed as we wanted to see the sea otters.
Our three nights in Monterey definitely wasn't enough time. I would love to go back and explore more.