The Irreplaceable Joy of Outdoor Play
In the era of high-speed internet and touch screens, the charm of outdoor play can often be overlooked. But there's much to be said about the delights and developmental benefits of classic outdoor toys – think kids trampoline and Climbing Frame. Unplugged play isn't just about keeping our youngsters physically active; it's also a nurturing environment for blooming imaginations and cognitive skills.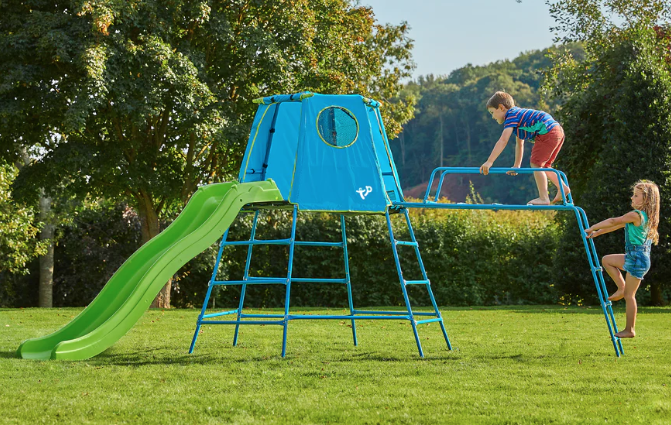 Outdoor Play Vs Screen Time: Why Balance is Key
As much as we acknowledge the educational value of technology, there's no denying that continuous screen time can have adverse effects. Studies have shown a correlation between excessive screen time and difficulties with attention span, emotional regulation, and even sleep. Outdoor play, on the other hand, offers a host of benefits like improved concentration, creativity, and overall well-being.
A World of Imagination: The Magic of a Trampoline
Children are natural explorers, and toys like trampolines and climbing frames serve as their vehicles for imaginative adventures. For a child, a kids trampoline can transform into a spaceship or a castle keep where they're the ruler!
The Value of Imaginative Play
Such imaginative transformations aren't frivolous; they're 'brain workouts.' Imaginative play bolsters language skills, memory, and problem-solving abilities. So, while playing 'space explorers' on a trampoline, children are enhancing their cognitive skills, often without even realizing it!
The Climbing Frame: A Physical Puzzle
Outdoor toys like a Climbing Frame are like physical puzzles that children have to solve using their bodies. They have to figure out the best route to climb, balance their body weight, and coordinate their hands and feet – all these activities stimulate spatial awareness, hand-eye coordination, and fine motor skills.
Building Social Skills through Outdoor Play
Playing with outdoor toys often involves interaction with peers. Sharing the trampoline or taking turns on the climbing frame can help develop essential social skills like communication, negotiation, and conflict resolution. This social interaction also contributes to emotional growth, empathy, and understanding.
Learning Resilience: The Triumphs and Tumbles
Reaching the top of a climbing frame can be a childhood thrill like no other, imparting a sense of achievement and building self-esteem. Every climb, every fall, and every triumphant ascent is a lesson in resilience – learning to face challenges and never backing down.
The Role of Parents in Promoting Outdoor Play
As parents, promoting outdoor play is a wonderful gift we can give our children. This doesn't mean simply buying outdoor toys but also being there to encourage them, ensure safety, and, sometimes, join in the fun!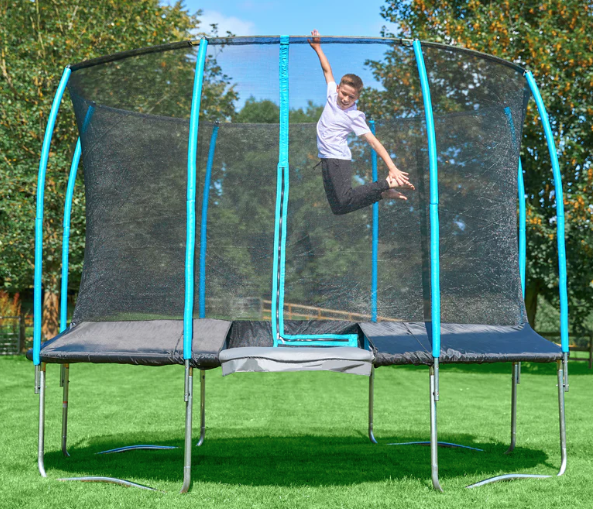 Conclusion: The Lasting Impact of Outdoor Toys
Outdoor toys like trampolines and climbing frames are more than 'fun.' They're imagination factories and brain gyms, fostering cognitive development while keeping the fun meter high. Adding a trampoline or a climbing frame to your backyard is an investment in your child's growth and happiness. So, 'unplug' your kids from their screens and immerse them in the magical world of outdoor play.
The days of outdoor play are here to stay, bouncing and climbing their way to a healthier, happier future for our children! Here is another article exploring children's cognitive development with toys.