How would you like to win a bike before Christmas? Halfords are giving away a bike each week until December 13th,  all you need to do to enter is ask your child to draw their dream bike, take a photo and then upload to the website.
The prize changes weekly, first up is the super cute Apollo Police Patrol 14″ Kids bike.
Week 2 Prize– Cupcake Kids Bike and Accessories
Week 3 Prize– Carrera Cosmos Bike
Week 4 Prize– Carrera Star Kids Bike
Week 5 Prize– Carrera Blast Boys Mountain Bike
Week 6 Prize– Carrera Luna Girls Mountain Bike
I was searching through old videos last week and came across one of the Christmas where my two oldest children received their first bikes from Santa, Sydney immediately sat on hers, hurt her bottom and started to cry, but the look on her face when she saw the bike is just the most magical thing. Seeing a bike under a tree with happy children is for me the start of a dream Christmas which is made even better by that first bike ride in between a Christmas Day breakfast and lunch, when everyone is wrapped up in coats and scarfs, there's a sprinkling of snow on the ground and children from the neighbourhood are out testing their new bikes and roller boots.
In my 9 years of being a parent, I have bought many a bike ( and car seat ) from Halfords and always found their service to be exceptional. When we recently picked up this Voodoo Shango Limited Edition BMX for my son the staff were full of helpful tips and advice and the service quick and smooth.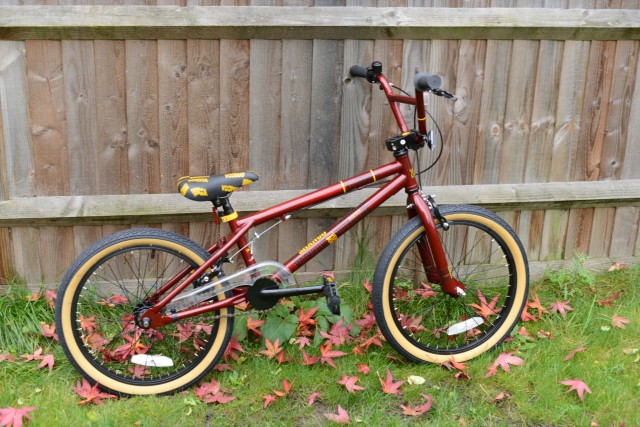 Did you know you can order a bike online and collect instore? Or reserve in store for just £10 and pay either in instalments or on collection. Halfords will even store your bike for you until Christmas, build it for you and give you a FREE 6 month check!! 
To win your own Voodoo Shango Limited Edition BMX, simply complete the rafflecopter from below.
a Rafflecopter giveaway

Closes Midnight 30th November 2015
Winner will be selected by Rafflecopter and noticed via e-mail on the 15th November
The prize is non-refundable and no cash alternative will be offered.
The prize is non transferable.
UK Delivery addresses only
Entrants must be 18 years or over.
Prize is the responsibility of Halfords
Winner must collect the bike from their nearest Halfords Store