I've written many times about how Stick Man is my favourite children's book, there's just something so special about how he tries so hard to find his way back to the family tree, and the fact that he has three little stick children really resonates with me as I have three too!
We had a great time trying out The Stick Man Trail at Alice Holt earlier in the year, especially when we found the giant sculpture of Stick Man at the end. The Stick Man Trail is still on at 24 locations across England, we really did have a fantastic time trying it out and as you just pay for parking at Forestry Commission sites it's an amazing low cost afternoon of fun for the whole family.  See The Forestry Commission website for more information.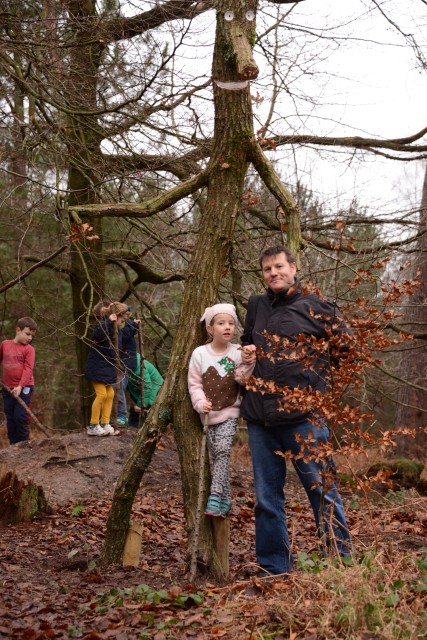 The Forestry Commission have a brilliant downloadable activity sheet available at the moment allowing visitors to make Super-Hero stick people and if you share pictures of your Super Sticks on the Forestry Commission Facebook wall you could win a Stick Man goody bag worth £50!!
Sydney was super pleased with her Super-Hero Stick Man and he kept her busy for ages!!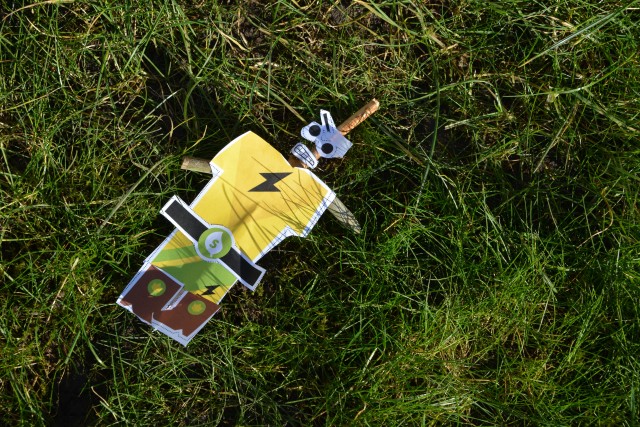 Stick Man DVD Giveaway
Did you watch Stick Man over Christmas? The half hour animated film based on the much-loved children's picture book written by Julia Donaldson and illustrated by Axel Scheffler is a beautiful portrayal of the book telling  the tale of the happy go lucky father's epic journey across the seasons to make it home in time for Christmas.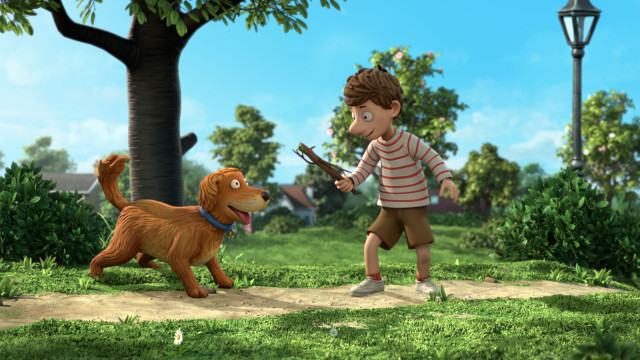 "Stick Man lives in the family tree with his Stick Lady Love and their stick children three."
If you'd like to win your very own copy of Stick Man on DVD, complete the rafflecopter form below.
  a Rafflecopter giveaway   Terms and Conditions
Closes Midnight 28th February 2015
Winner will be selected by Rafflecopter and noticed via e-mail on the 1st March
The prize is non-refundable and no cash alternative will be offered.
The prize is non transferable. UK
Delivery addresses only Entrants must be 18 years or over.
Prize is the responsibility of The Forestry Commission