We've had our much loved LeapPad Ultra for nearly 8 months now and all three children still ask to play on it constantly. We've been lucky enough to review a few games and bought some from the app centre as well, these are our favourites.
Adventure Sketchers
I LOVE this game as it's quite creative as well as a platform adventure. You design your hero, record your own sound effects which my three find hilarious and design other game elements like bridges and animals as you go along. It really is a brilliant game, with plenty to keep kids occupied.
This is H designing a bridge, which her hero then needs to use.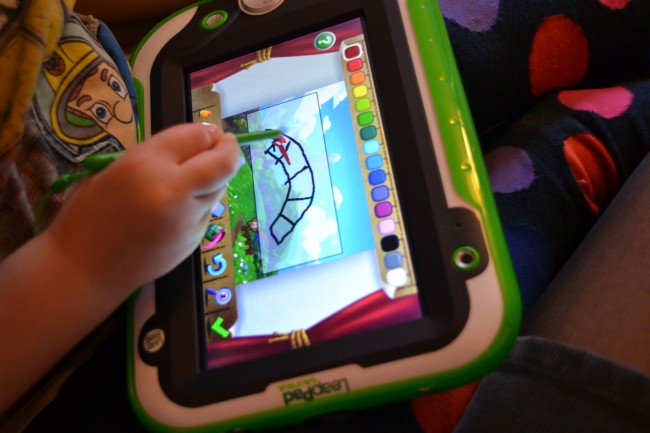 You can see the two characters H has designed here and the little microphone image means she can record a sound effect as well.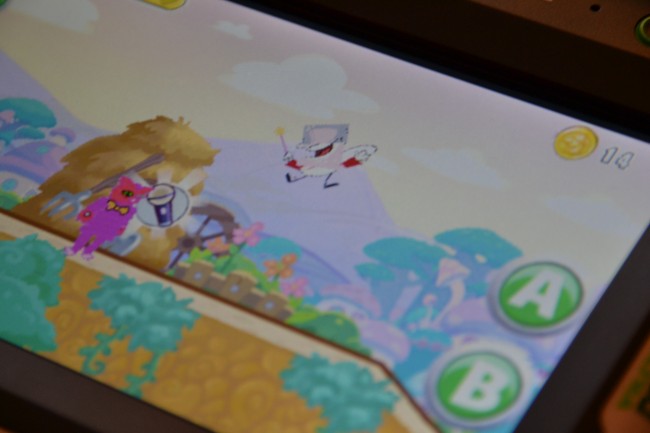 H is only 3 and found it quite easy to design her characters, although Z at 7 makes them a bit neater and spends a lot more time on this part than H does.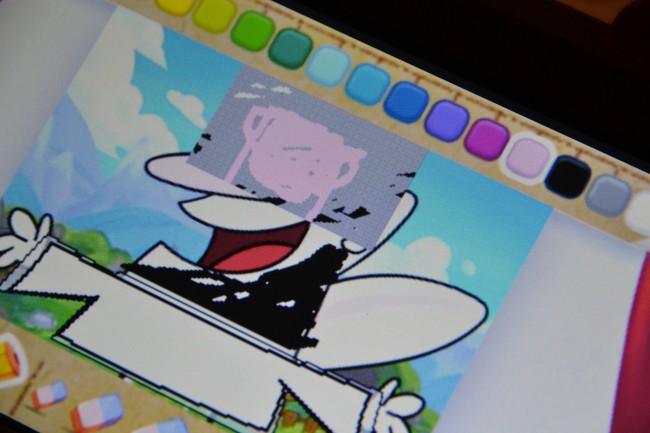 This is a really cool game and a great addition to our collection.
Adventure Sketchers £20 from the App Centre
Hello Kitty
This is a great game for learning and cementing early maths skills. Hello Kitty is at the market and has to fill orders, serve customers and sort groceries at different stalls. As well as simple maths skills, there are also charts and graphs to read and simple estimations such as estimating the number of jelly beans in a jar.
I was really impressed that my 3 year old could easily select the box most suited to a given number of cakes, and she loved it.
The photo booth is also a really lovely feature where you can decorate your photos with stickers collected through the game.
We haven't finished the game yet, but eventually you can unlock five themed market days, meaning there is lots of play available.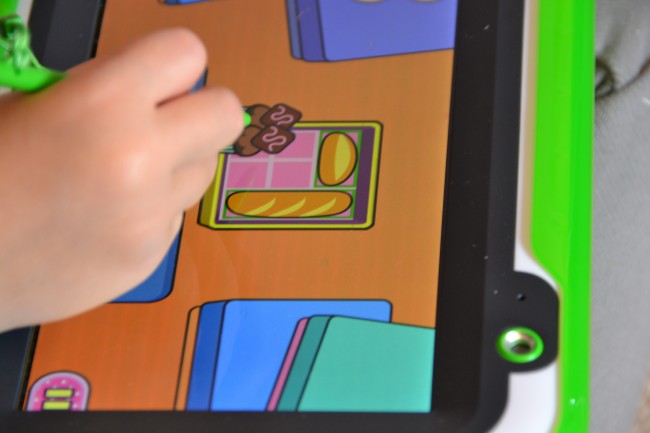 Hello Kitty  £20 from the App Centre
Monsters University
There are 24 levels in this game, which means you get a lot of play for your money. You have to navigate your way across campus solving logic puzzles and collecting items as you go, all whilst evading enemies. H loved collecting rewards and then going back to the campus house to see what they were.
The Matching Monster game was a bit hit with H and she loved using clues to find certain Monsters, I thought this particular mini game was great for practising deductive skills.
We also had great fun designing our own Monsters and testing how scary they were, especially with our own added roars!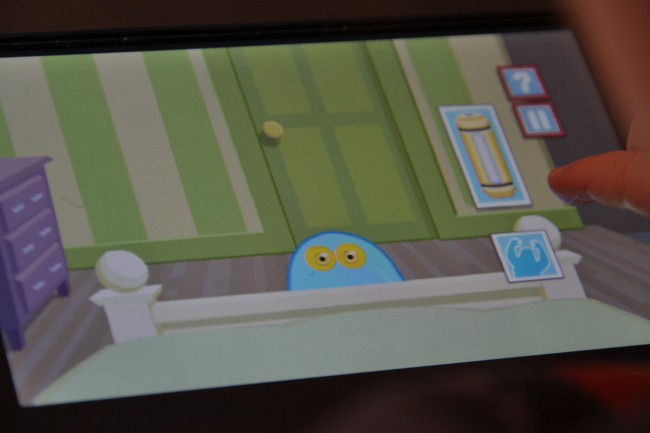 Available on cartridge for £20
We are Ambassadors for LeapFrog and were sent the items above free of charge.