We play a lot of games all year round, but Christmas is the one time of the year when we try to get the whole family involved and sometimes extended family too! I love that we all sit around together rather than watching a screen or doing something separately.
One year, we played a lot of poker with chocolates instead of poker chips, which the kids still talk about, and Monopoly usually features somewhere, but I also like to get a new game to give the kids on Christmas Eve to get the festivities off to an extra special start.
The Best Christmas Games for Kids
The Christmas Express
We've started playing festive games a bit early this year to make the most of the time, and so far, everyone is loving The Christmas Express Game. It's a bit like snakes and ladders but also requires logical thinking and strategic moves. My 6-year-old picked it up really quickly, and it's not too long, so you don't need to set aside a big chunk of time to play.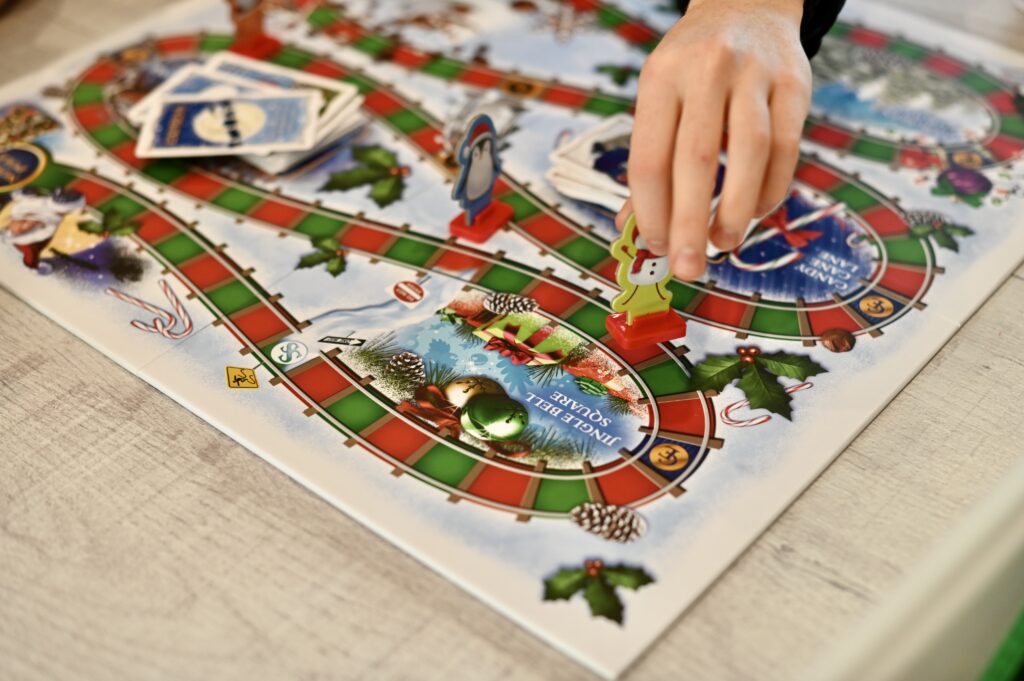 The aim of the game is to be the first player to travel along the train track from the Home Station to the North Pole Station while avoiding obstacles other players might throw your way.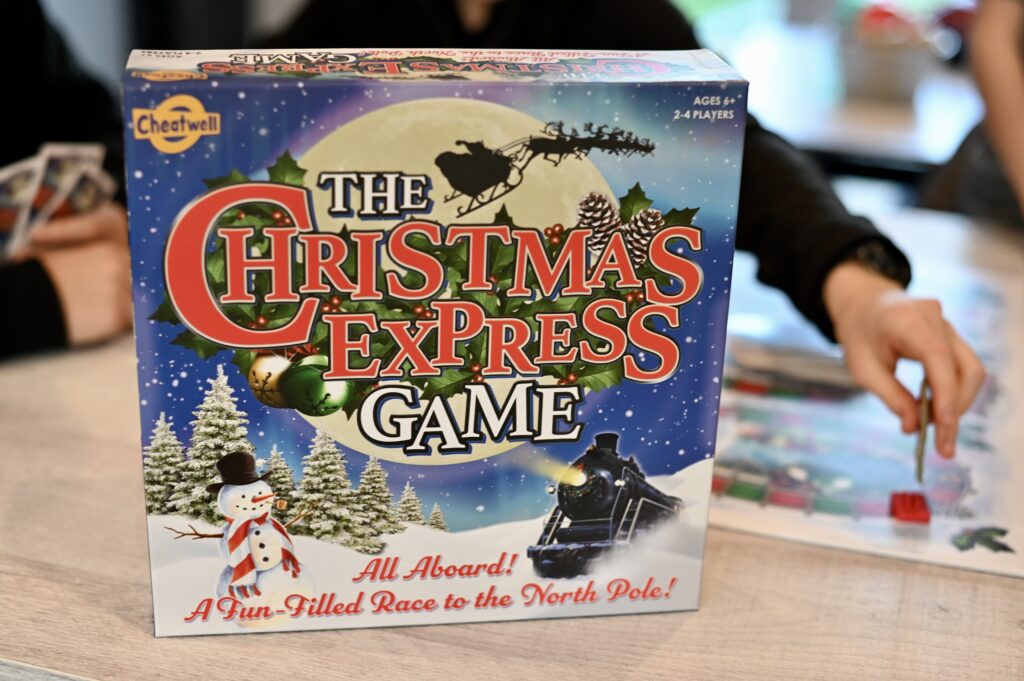 Christmas Games Card Games
Also from Cheatwell is Christmas Games Card Games. The box contains eight festive games, including Charades, a quiz, challenges and lots more simple family fun with a festive twist.
The quality is fantastic, and the box includes everything you need to play.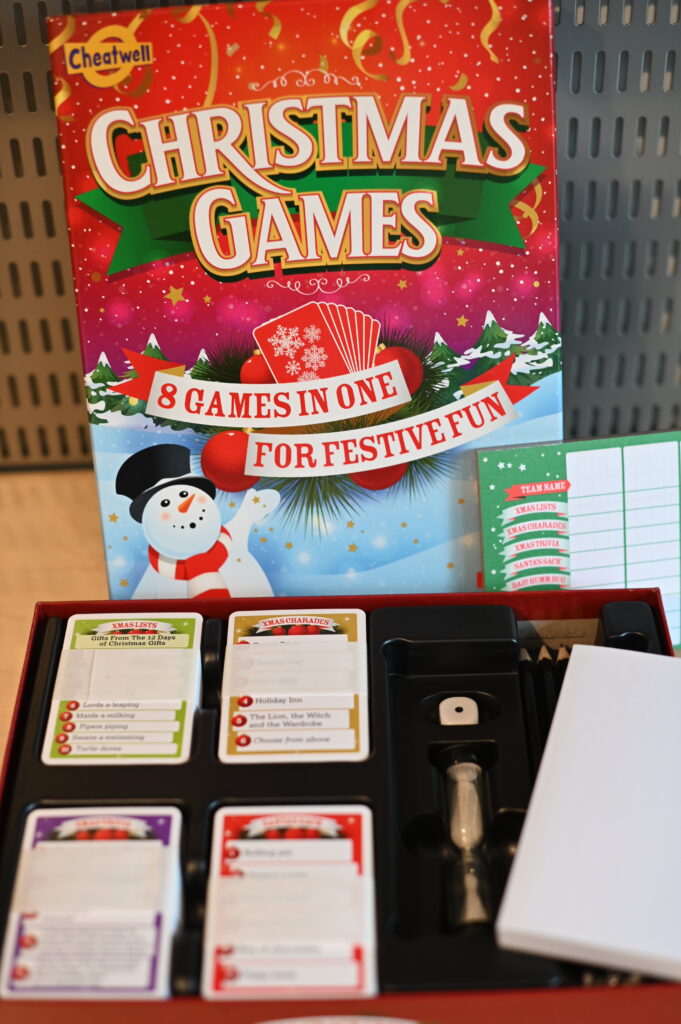 Articulate Christmas
The festive version of the ever-popular Articulate is sure to be enjoyed by the whole family!
Sana Banter
We've spent many happy hours playing Obama Llama, and Santa Banter is just as good. This hilarious rhyming game is fun for all ages and a great one to play around the dinner table.
Christmas Monopoly
Christmas Monopoly feels a little bit rustic on the quality side, but it's the same old winning Monopoly formula with a Christmas twist.
Don't forget to check out our recommendations for fun family card games too!
More ideas for Christmas games the whole family will enjoy
Try some festive Mad Libs.
Have a race to see who can wrap a present the fastest.
Play musical statues to Christmas Music.
Set up a family Gingerbread House competition.
This post contains affiliate links